Photo Sharing has always been an excellent stunt to bring more value to your online presence. Soon after the commencement of online trading, imagery attained a peaceful hike. Indeed it is of great use to all the e-commerce portals as people are more drawn toward any portal on watching its epic product photography. This article that I am attempting for you guys is to make you aware of all the hottest online photo sharing platforms that will also help you in multiplying your sales massively by editing pictures online with the same application or platform.
Online users are quite familiar with Instagram. It was launched in year 2010, probably at the time when e-commerce was still striving among users for their acceptance. It gradually became a great source to share product images and attract customers. Many online brands invest their time in uploading product images at Instagram and use it as a tool to pursue customers for buying their goods and services.
Instagram has always been a controversial platform. Many of the times the terms and conditions of image uploading and other stuff has been changed. Still Instagram never lose the likability momentum among users.
Soon after the arrival of Instagram at online realm, there was a flood of people who immediately created their profiles and used it on a routine base. It is just like any other social media platform where you can share your pictures and draw more attention towards your brand. Well, this was all about Instagram but we cannot settle on any one online platform for e-marketing. There has to be various options to consider and use.
I have conducted a detailed research about similar photo sharing platforms online and sometimes use them as a tools to edit photos online or offline, below is the list:
Flickr:
Flickr is a Yahoo based photo sharing platform. It was available for use in year 2004 and has accumulated a lot of customer's attention. Many new platforms came and go but Flickr was never driven out. The services of Flickr are available in multiple languages such as: English, Chinese, Portuguese, German, Spanish, Vietnamese, Italian, Korean, French, Indonesian, etc.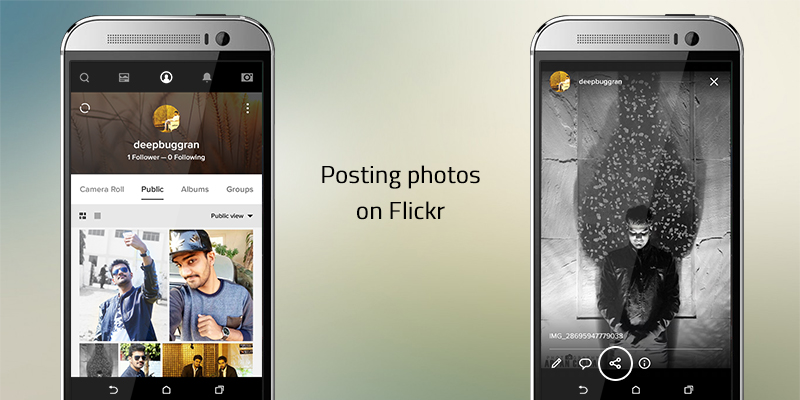 You can find Flickr app available for Smartphones, Window Phones and iPhones. This platform also allows you to share images at Facebook, Twitter, Emails and Tumblr. Other features that you can enjoy with Flickr app are: uploading, tagging, sorting in groups, sorting in sets, etc. You can also add location data. There are also various photo filters that are incorporated in latest version of Flickr. All the filters are named after an animal. This is the most interesting part of Flickr.
Twitter
TWITTER. No-one simply No individual of Gen Y is unaware of Twitter. I don't think I need to give any former information about it as you might be self-enlightened about it. Also, it is the first choice of anyone who wants to accomplish most adept techniques in e-marketing. The image sharing features of Twitter are differentiated in mass spectrums. Every time, you will find a new photo filter to be installed in the mobile app or web based tool. The common filters that comes in routine use are Cool, Vignette, Happy, etc. You can easily use various Image editing features in the app.
If somehow you were not able to upload an image with flawless look, you can always make the amendments by using Twitter photo editing features and use the perfect image.
Pixlr:
Pixlr was founded in year 2008 at Sweden. It is a cloud-based image and utility tool. This app is also used for photo editing and sharing. It is also quite popular among social media marketers. Though, they are the one who will have to keep their knowledge updated after various social media platforms. The suite was acquired soon in year 2011 by Autodesk. The platform is available for web use and mobile use. You can easily install it at any IOS or Android system.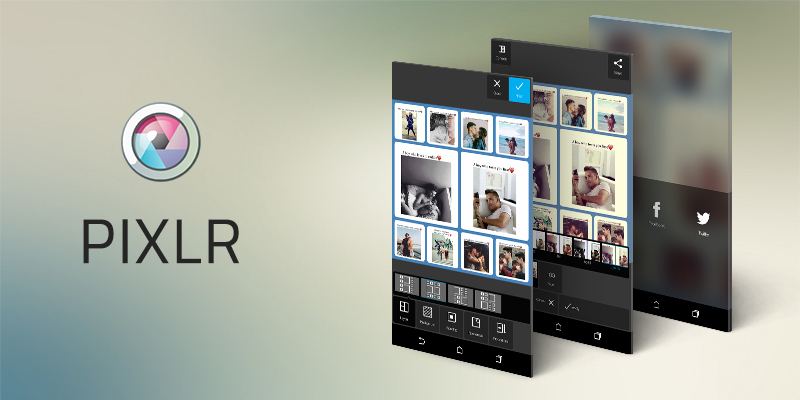 Pixlr Express has astonishing features. It has 600+ effects, borders and overlays. For image editing, you can use various functions such as resizing the images, whiten the teeth, cropping images, or removing of red eye. There are many other related features that can be used. Then you have Pixlr-o-matic which is very identical to Instagram. You can find more than 100 photo filters that are sub divided in more than 7 sets. It has even better effects, borders and overlays than Pixlr Express. You can also incorporate the app with Google Chrome web app or Facebook.
People that are looking for professional usage, Pixlr Express is the recommended option. If you want to use it for fun, you can always opt for Pixlr-o-matic.
Camera+:
Apple users have a provision of Camera+. It is an awesome app for IOS i.e. iPhone and iPad. It was developed by tap tap tap and was launched many years ago. It is also a photo sharing app which is also tagged to Facebook, Twitter, Flickr, etc. You can easily upload images here and share them at any of the platform you wish to use. There are multiple awe-inspiring features slotted in the app such as zoom, touch exposure, digital zoom and many more. You will find many photographers to refer Camera+ for product photography and then directly share with some of the top-notch platforms of social media sharing.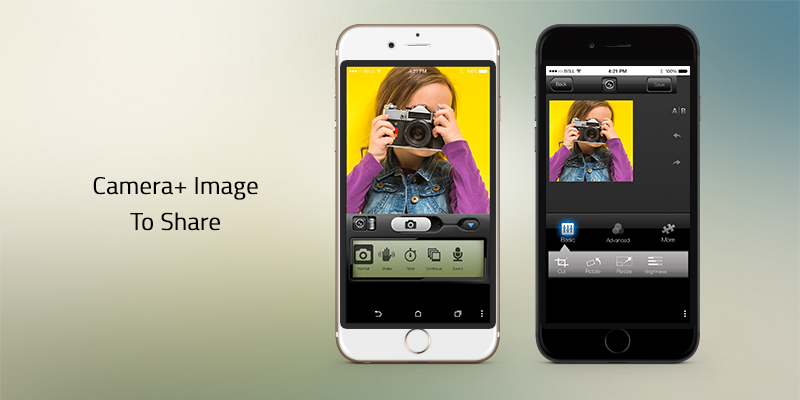 Snapseed:
Taking over Picasa was the first step for Google to enter into the world of online picture sharing. After that there have been many ultimate acquisitions that have made Google richer. In September, 2012, Google acquired another awesome photo sharing platform called Snapseed. History of Snapseed says that it was developed and launched in year 2011 by Nik Software. At the time of launch, it was only available for IOS but soon after Google took it over, the Android version of Snapseed was released.
Today, it is available for every mobile. You precisely don't have to be an Apple user to avail the superb features of Snapseed. There is a massive range of photo filters available in the software. You can easily add another enhancement even if you have used a filter before. Features like color balance, cropping of images, resizing, auto-correct can also be relished within the software. You have the desktop as well as the mobile version of Snapseed available for your service.