Well, you all know what a clipping path is! It is a vector shape or graphic that is used to create an outline around an object to extract it from its background. Given its perfect results, clipping path is used for ecommerce as well in order to remove the backgrounds and make the product look professional. While selling, the product images must look perfect and that can be well achieved with clipping path technique. Extracting out the product from its background and placing it on another solid colored background is quite a common technique in the ecommerce world.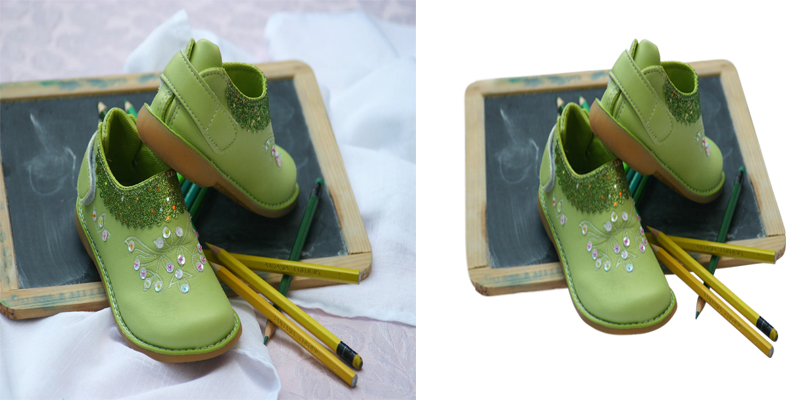 Now the question is how to apply the clipping path if you are unaware of the technique? Or you don't have enough time for that? In that case, you can avail the clipping path services of the photo editing companies that give their 100%. Applying cut outs on the images is a time consuming job which requires a lot of hard work and efforts. Also, it can be boring for some but it is not at all avoidable. Since product images on the ecommerce portals should look digitally awesome, clipping path is integral.
Here are few questions which if answered satisfactorily, can help you choose the best clipping path service provider. Check out:
Mode of Communication
To contact the company, is there a reliable mode of communication? If it exists, you should explain your clear cut requirements so that the editing expert can do it all according to you. Tell the company if you need a shadow around the product, how much area you want to keep at the edges and anything that you feel would be good for your picture. Ask for the revisions, if necessary and if the company refuses to do so then beware! Hop onto find someone else because revisions are important to get the results right.
The good editing companies have their own interface to communicate and take detailed instructions from the customers to ensure timely delivery.
How are clipping paths drawn?
Automatic clipping paths are used by everyone when complexity is not there in the image. Other than that, manual clipping paths are used when the image is too complex and the edges are detailed. Like to remove furry, hairy or threaded edges, manual clipping comes in scene. Software are available to deal with every image so while sending the images, ask the experts about the method they will use. Since automatic clipping path saves time, it costs less money.
For your knowledge, to get best results, go for manual clipping paths. Don't worry about the money as getting viewers' attention is possible only when the product images look good. If the editing company provides both automatic and manual services, it is good to choose.
Turnaround Time
A good company is that which offers timely deliveries and the turnaround time is less. No doubt, to get quality, time and money matters but a skilled company never takes much of your time. With the popularity of ecommerce world, clipping path services are available everywhere which can be availed at every nook and corner. But to be sure of the credibility of a company, it is a real good point to determine whether or not a company is worth. The good companies ensure same day or next day delivery so if a company takes much more time than that, RETHINK your decision.
Reputation of the Company
Before hiring any provider, make sure that they have enough experience dealing with ecommerce photos. The requirements of an ecommerce site are pretty different from those of wedding, portrait or lifestyle photography. Read the testimonials of the company to gauge their skills and find out whether or not they have happy or satisfied customers.
Not that if the company is offering clipping path services, they cannot provide other services too. Think from a long term perspective and make sure that they also deal in photo retouching and basic editing. Since you might need these services in the future, you won't have to look for another company. Save your time, money and efforts by investing in a reputed and credible service provider rather than wasting the sources on some fraudster.
Adopt these tips and I bet you will find the best company to fulfil your clipping path needs.