Publishing the photos in the magazine is like a dream to everyone which when comes true, gives an awesome feeling. Isn't it great seeing your own digital signature in the magazine under the photo clicked by you? To get successful and reach the greater heights in your career, it is important to understand that you are not the only photographer in the market.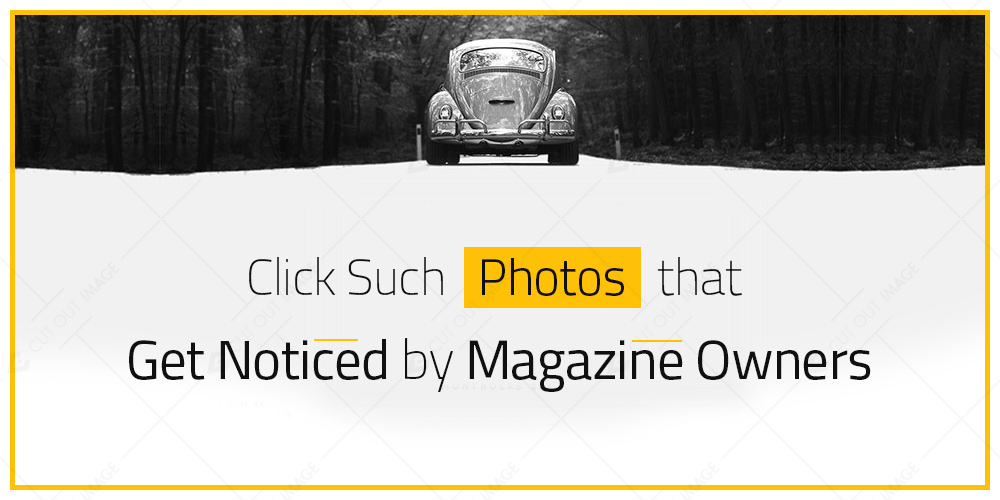 The renowned photographers have close contacts with magazine editors so the truth is that it is not too hard to get your photos published. To take the career on a top-notch, the photographers get their photos featured in the magazines.
Here's how to get your photos featured:
Create a Nice and Appealing Portfolio
To grab the attention of the magazine editors, create a nice portfolio that showcases your talent to the whole world. With such a portfolio, it would be much easier to take the award-winning appreciation of the editors. Depending upon your skills, enthusiasm and passion, you can display your portfolio to a wider audience. However, the phrase "Make hay while the sun shines" applies here wonderfully because, when the editor is ready to see your portfolio, you must do the complete efforts to get it published.
What's better than giving a short nice title to your portfolio? Now no one can stop you from sailing your own boat in the big wide ocean!
Shortlist your Favorite Publisher
Never send your portfolio to multiple publishers as you think off. Shortlist one of your favourites that suit you and are comfortable working with apart from landing on to multiple choices! It might happen that your photos get published in a magazine that you don't really like which will make you stressed. So it is always a good option to contact the favourite ones and have your photos published worth your time.
Keep the Ownership Rights
In photography, it is important to retain the ownership rights. To have the control over your photos, ask the publishers to pay you the amount that is worthwhile. This is an essential practice of a professional photographer which everyone must keep in mind before sending away the photos.
Have Patience
Photographers have a hard time in the initial stages of their career which makes it important to have patience to keep going. Whether you are a freelancer or a pro photographer, giving up is not the right thing. Patience is the only way out when you are pursuing any career and when it's about getting your stuff published, just be passionate and patient to achieve the fruitful results.
Appealing photos are a big ticket to get work coming your way with high revenues.
Wrap Up
Magazines are the most sought-after piece of papers that can be advantageous to your career. Once your stuff starts getting noticed, you will start respecting your profession with a big heart. So follow these tips and never give up before it's too late. Good luck and have a good day!