Birthday begins another journey around the sun that comes once a year. Are you planning to make your upcoming journey memorable? Creative birthday photoshoot ideas come into play in this planning to create a long-lasting memory connecting your present with the future. You are on the right page if you are thinking about a birthday photoshoot for females. So, without any delay, let's go ahead and check out female birthday photoshoot ideas and Tips. 
Topline Summary
After going through this blog, you will find a bunch of creative and amazing female birthday photoshoot ideas ranging from classic to unique. In addition, the blog will contain the following topics:
Tips for Female Birthday Photoshoots

Female Birthday Photoshoot Ideas

Landmarks for Female Birthday Photography

Significance of Female Birthday Photography
Tips for Female Birthday Photoshoots
Any birthday photography demands a decoration with details to showcase the party's mood. However, you can capture only yourself to celebrate the day. So, go ahead with the plan and tricks following some tips to make your Female Birthday Photoshoot fruitful and add a professional vibe. Here presenting some tips for you: 
# Plan Advance:
You need to plan to accomplish the Female Birthday Photoshoot since there is a lot to do. You must consider photography ideas, shop accessories, book photographers and venues, etc. Photographers remain busy all year round with different photography, and venues are also booked for different programs. So, you should explore the information and contact them to get a schedule in advance. 
# Make a Checklist:
A checklist removes half of your risk of errors. So, create a checklist of what you want to do and who will join you, and make a short list of pose inspirations. These are highly recommended tips to follow for your birthday photography. 
# Set Venue:
If you are planning a grand party, hire a loft or rooftop that is convenient for photography. You can also hire a studio if you want to capture yourself only. Make sure whatever venue you select, the decoration goes with your planned theme. 
# Pick a Color:
Color makes a photo attractive. Pick a color according to your preference that can be pastel, a mix of different shades, bright or bold. Try to bring harmony in the color of outfits, cookies, props, and decorations to add a professional vibe to your Female Birthday Photoshoot. 
# Add Glam:
Capture yourself at your best on your birthday. Remember what supermodel Tyra Banks once said, "Never dull your shine for somebody else." So, select a stunning but comfortable outfit, get your makeup done professionally and follow the inspiration shared in this blog to add glam to your birthday photoshoot.
# Correct Accessories:
Don't forget to add accessories to your outfit. Select jewelry, a bag or purse, watch, shoes, etc., according to your chosen outfit. Make sure the color and pattern suit you.  
# Practice in Advance:
Never forget that practice makes a man perfect. So, before you jump for the final pose on your birthday, you should practice. You can rehearse the poses in front of the mirror. It will make you comfortable with the camera and poses.  
# Hire a Professional Photographer:
If you can't depend on your camera skills or want professional touch on your memory, you can contact professional photographers and hire one. Besides, it will allow you to enjoy the party fully without worrying about capturing photos.
Female Birthday Photoshoot Ideas
Age is just a digit in our life journey. But the birthday is essential to celebrate since it helps to get the love of the people near and near. It also helps in showcasing self-appreciation. Furthermore, employing the birthday photoshoot will make it more memorable. So, let's explore Female Birthday Photoshoot ideas to capture milestones in our lives. 
#1. Pose with Balloon:
What comes first in mind when thinking of a birthday party or photoshoot? Of course, the first thing that comes to mind is the balloon. It's a ubiquitous and inexpensive prop of birthday photography. 
As a Female Birthday Photoshoot idea, you can pose with numbered balloons signing your landmark age. Feel comfy and cheerful during the photography.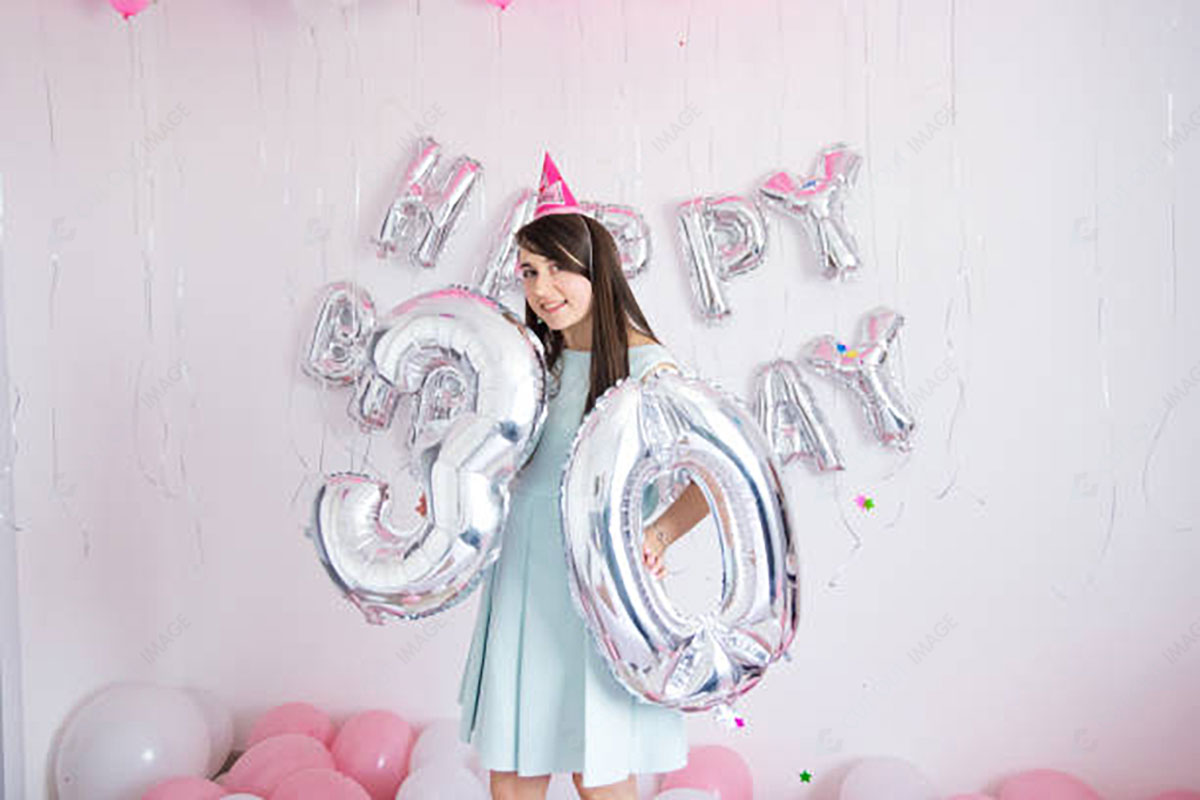 You can also utilize a bunch of balloons for a fantastic photoshoot. Place many balloons around you or hold a few in one hand while keeping the other hand on your waist. You can also hold a balloon in one hand and keep a small birthday cake in the other hand. Finally, wear a birthday cap to add a party mood and smile.
If you are throwing a party, you can decorate the backdrop by designing arcs, flowers, bouquets, or figures with balloons according to your theme. You can use any color or shaped balloons since there is no hard and first rule.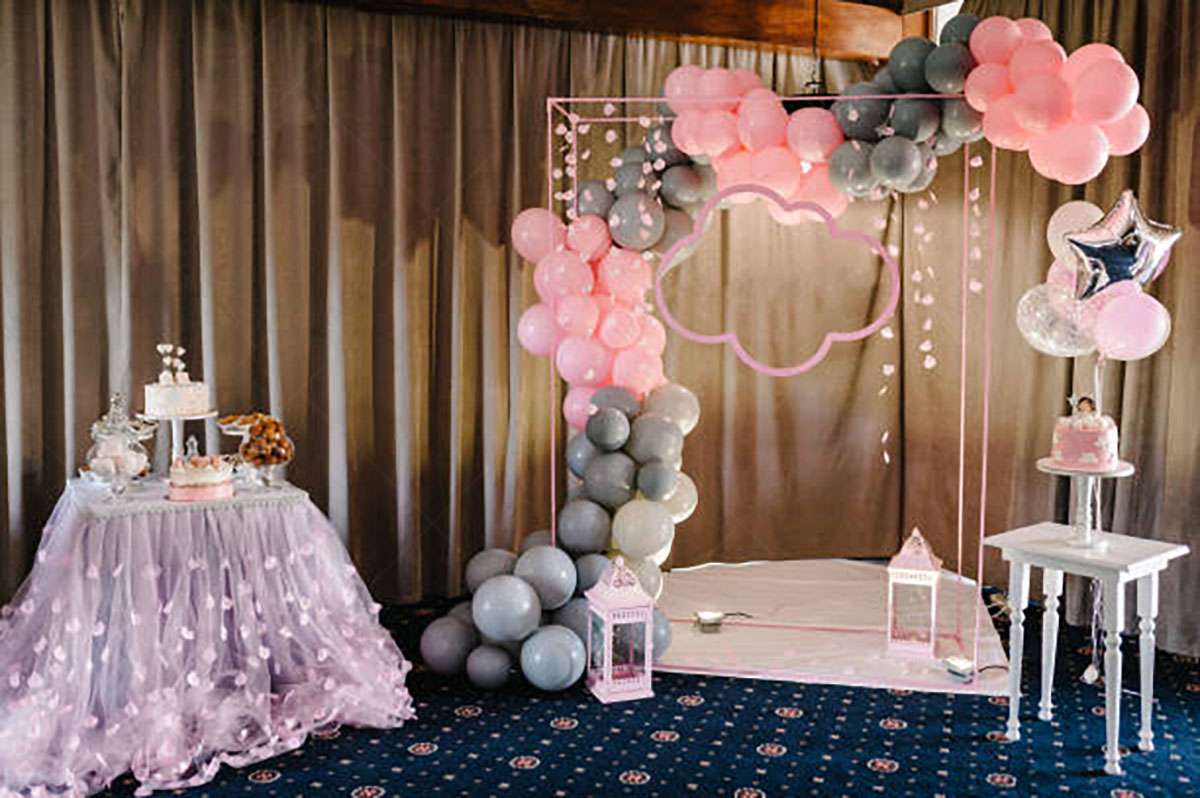 You also can explore different online party accessories shops, including Amazon, to look for different shaped balloons. For example, you can find champagne bottle-shaped balloons on Amazon. 
Important Tip: Be careful when photo shooting outdoors because the slightest breeze can create a challenge to hold the numbered balloon in the right direction. However, you can fix it later using Photoshop. 
#2. Shoot with Crown:
The birthday girl is the queen of the party and the center point for the Female Birthday Photoshoot. Therefore, adding a crown will highlight the girl among everyone at the party and add an elegant look. 
Wearing a flower crown can create an aesthetic vibe to the photo. You can make the crown using natural or artificial flowers or buy it from the local shops. 
#3. Birthday Banners and Sashes:
Spell out your birthday using the birthday banner in bold letters. Ensure the color highlights the letters in the backdrop accurately. You can also wear sashes like superstars containing the writing prominently. 
#4. Blowing Candles:
One of the most classy and shared ideas of a birthday photoshoot is capturing the moments of blowing off the candles. Since it is a part of birthday activities, you can do it in your Female Birthday Photoshoot. You can use the candles according to age or a numbered candle to minimize the amount. 
#4. Smash Cake:
Birthday is more about eating cakes. So why should you not have some fun with this? Possibly you have seen kids smashing birthday cake, and you can do it as a fun part of your female Birthday Photoshoot. So smash the cake, cover your face and hands with the cake or eat without using cutlery. You will remember this childish silliness for the rest of your life.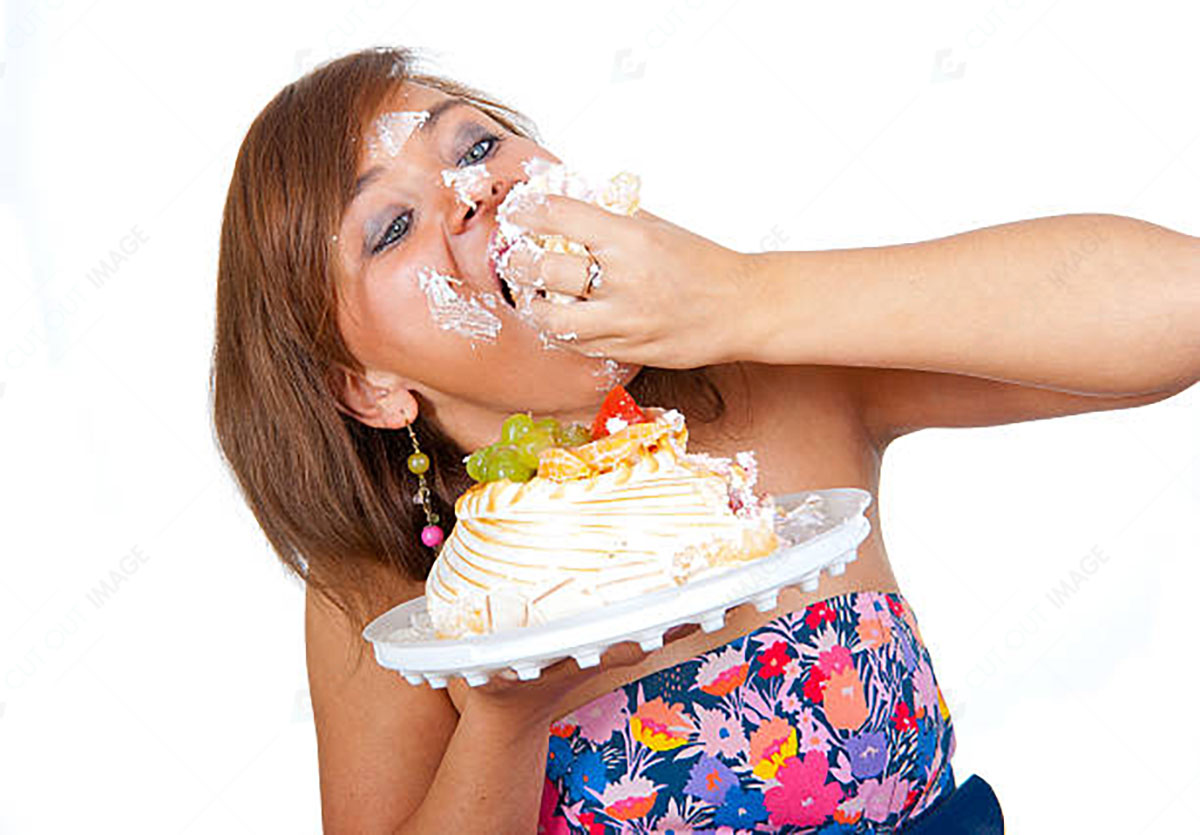 #5. Use of Props:
Many birthday props are available in the party accessories shop. Why not use them for birthday photography? You can buy props or make a few by yourself. First, print photos and then cut out images to make the props. Finally, capture photos by making fun poses.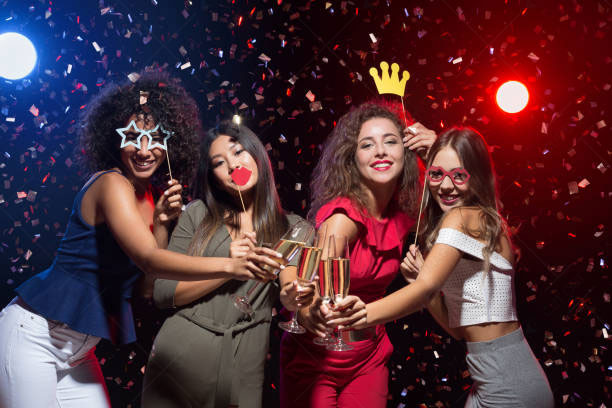 #6. Replace Cake with Snacks:
Cake and candles are expected for a birthday celebration. So brainstorm ideas to do something different for Female Birthday Photoshoot. For example, set your favorite pizza, snacks, or cookies instead of cake.
#7. Selfie in Photobooth:
Taking a selfie in a photobooth is common in social media. You can design the photo booth for your birthday or order it in craft shops. One of the benefits of using a photobooth is taking a selfie rather than a photographer's help.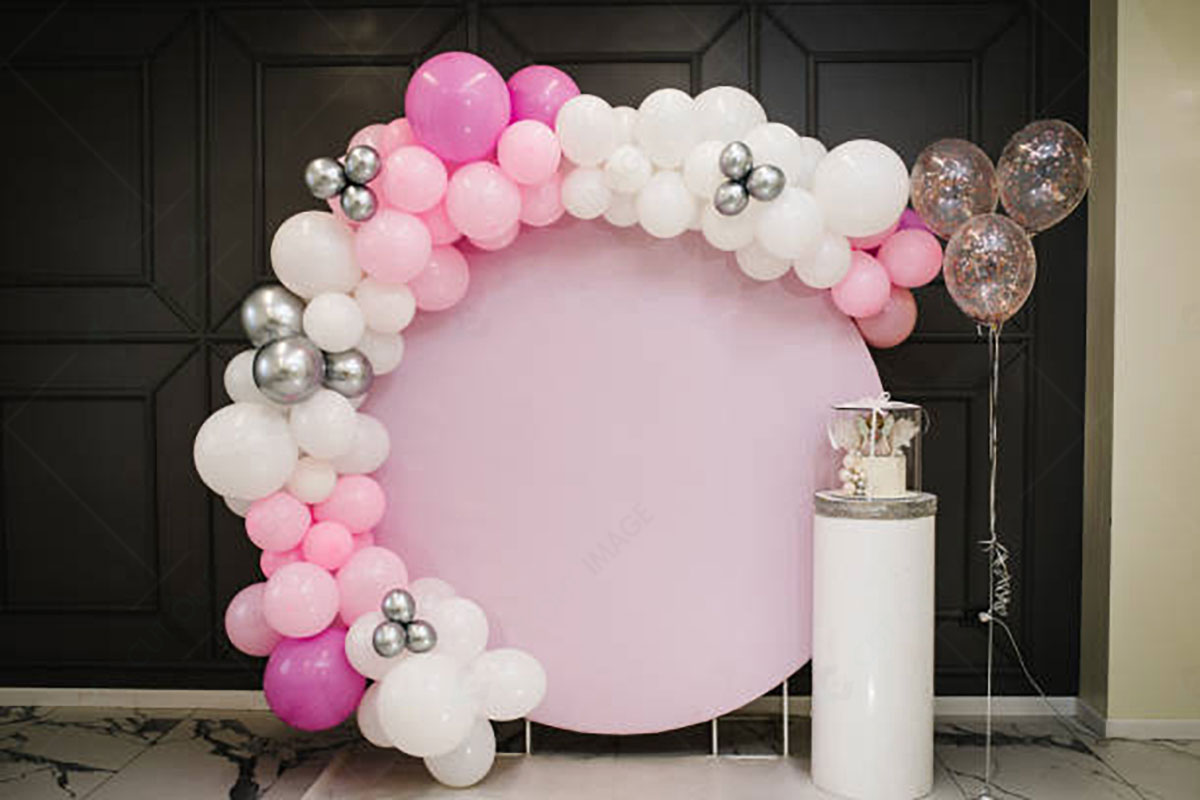 #8. Blasting Champagne:
Capturing the blasting champagne is an idea for an adult Female Birthday Photoshoot that you can do at a grand birthday party or a standalone indoor party. Shake the bottle before opening it to add a dramatic vibe with the finest driblet.
#9. Unwrapping Gifts:
We get gifts from our near and dear ones on our birthdays. A wrapped gift induces curiosity and surprises us. So, you can photograph the gift-opening moments for Female Birthday Photoshoot to capture the reactions to the gift. Alternatively, you also can keep the gifts as props for birthday photos.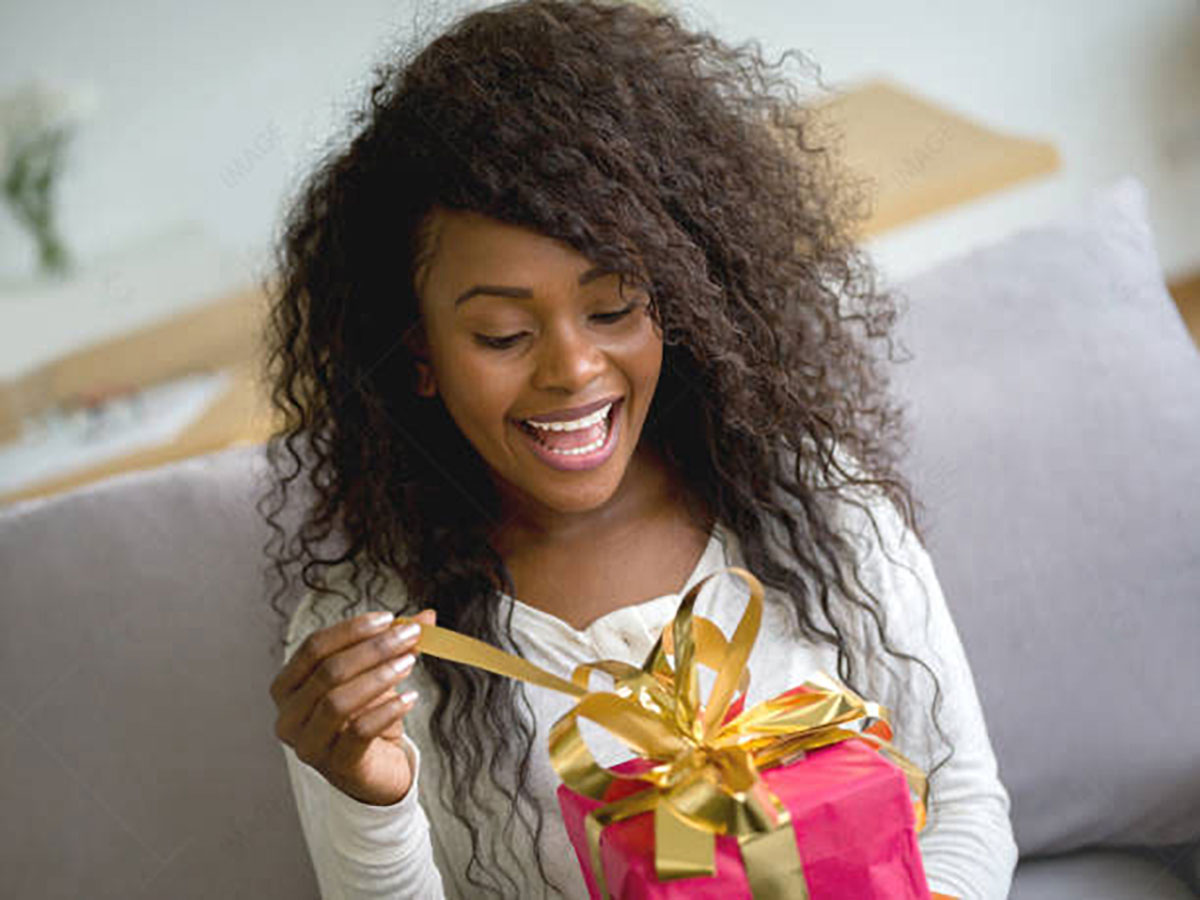 #10. Frame the Funny Moments:
A birthday is more fun with friends. So, frame out the funny and enjoyable moments you spend together on this special day. For example, you can stand in line and jump in the air or do funny poses, play funny games, and laugh together.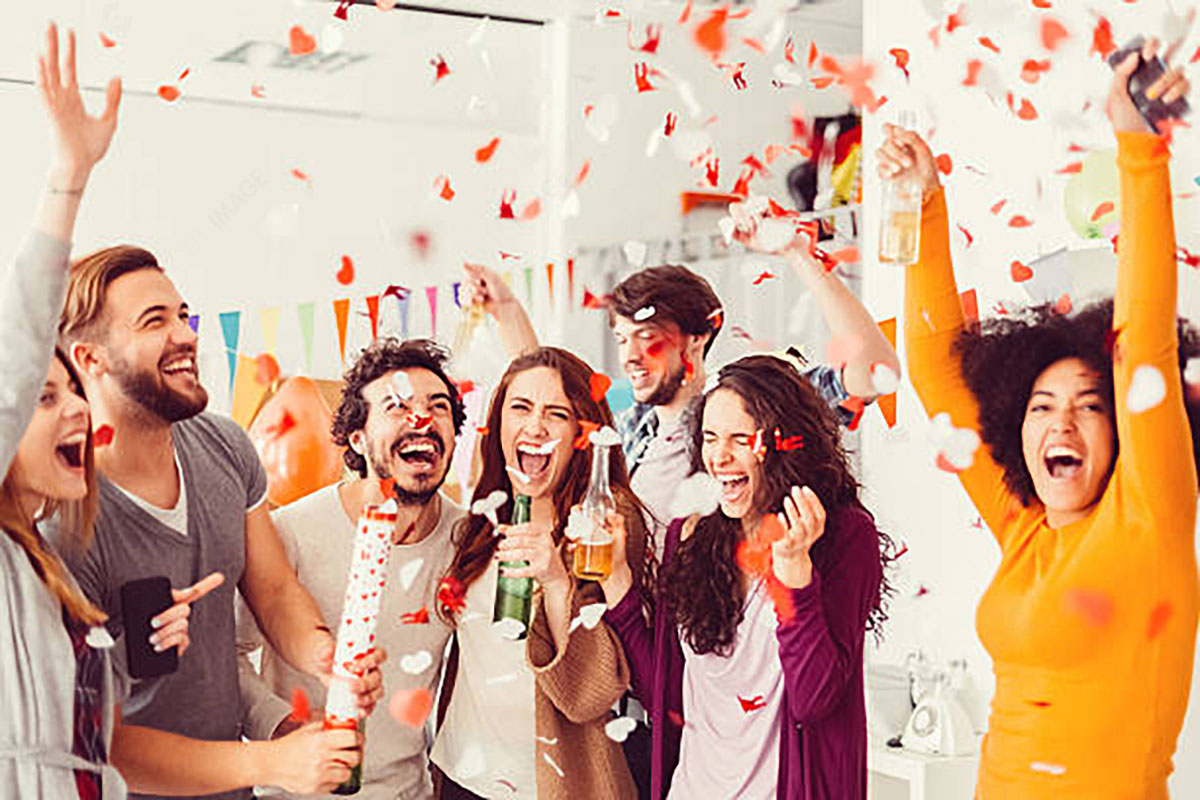 #11. Flat Lay or Collage:
On Female Birthday Photoshoot, we can capture photos of different poses, including all the party details, like cake, cap, pastry, cookies, drinks, gifts, decorations, etc. Along with individual photos, you can combine them in a single photo, either employing flat-lay photography or doing a photo collage. 
For flat-lay photography, you need to lay out all the birthday materials on a piece of cloth or a table and capture the photo from the above.  
You also can capture the drone shot or a bird's-eye-perspective view photo from the above, focusing on the whole party environment. It will help you shoot several things happening at the same time.
Collaged photos benefit you by combining multiple photos to create a single photo. Capture every detail individually and merge them to make a collage. For example, you can start with a portrait and add other details.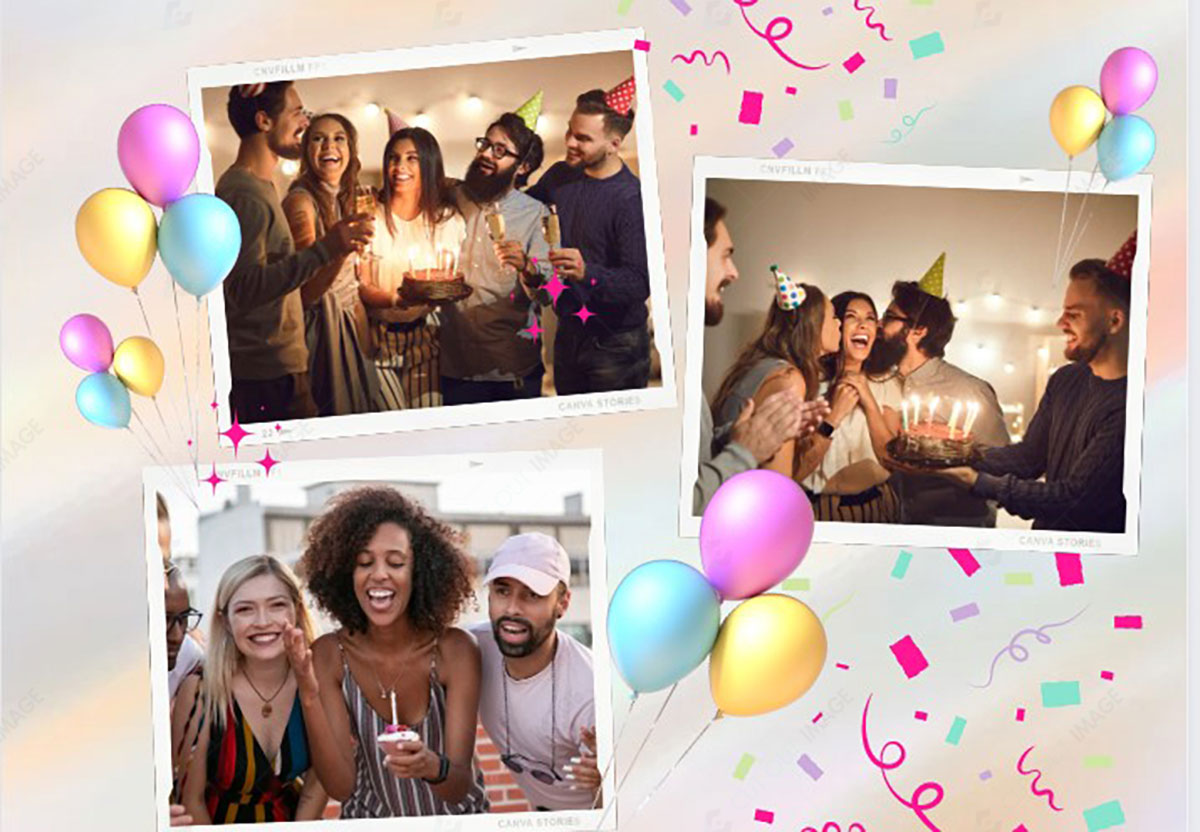 #12. Photoshoot the Pool Party:
If it is summertime, you can arrange a pool party for Female Birthday Photoshoot and invite all of your friends. You can capture all the funny moments of dancing, enjoying, swimming with pose or candid. One of the active poses is jumping into the pool with balloons. You also can photoshoot underwater if you have a protective camera.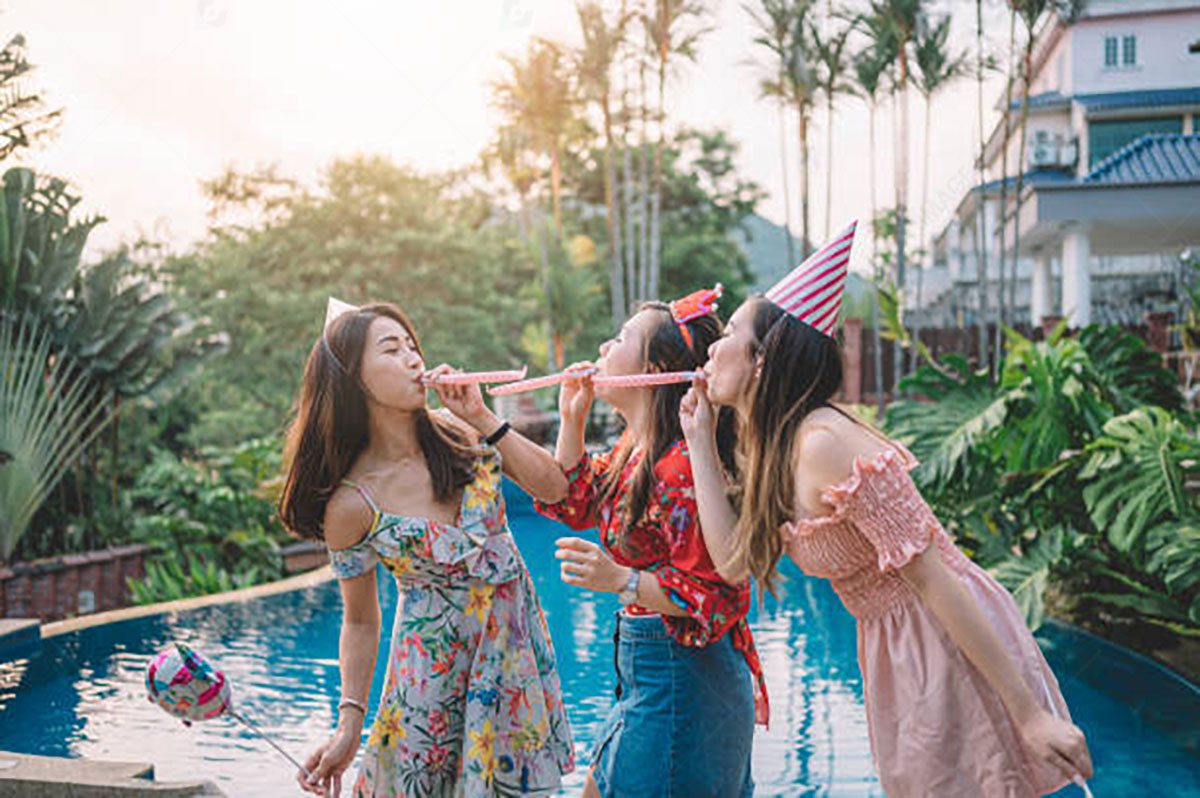 #13. Capture Candid
:
Is it mandatory to pose for every birthday photo? No, sometimes you can go with a candid that demonstrates genuineness. So try to capture real feelings of the party or the day through your Photoshoot as if there is no camera directed at them. Emotions, hugs, kisses, dancing, different activities, etc., can be part of your candid photos.
#14. Photograph Boat Party:
Do you want to do something out of the box for a Female Birthday Photoshoot? Then lease a boat and decorate it for your birthday party. It will add fun and connect you with nature. The golden hour will create a great vibe in your photo, while the night view of twinkling lights with the moon will create a dreamy mood.
#15. Photograph Siblings bonding:
Do you have siblings? Then this idea is for you to include your siblings in Birthday Photoshoot and showcase the bonding. It will indicate a powerful essence to all siblings and fill them with happiness.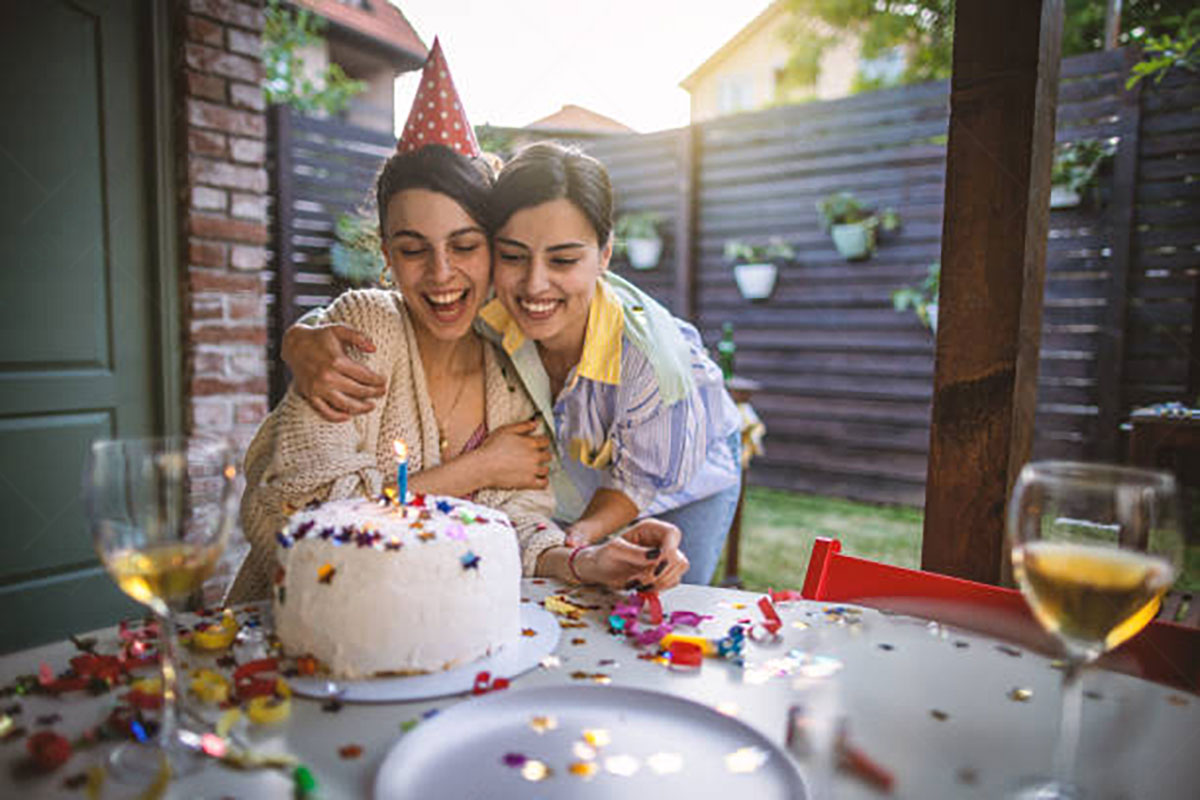 #16. Dance with Friends:
With friends, you can harmonize anything. You can arrange a get-together and enjoy the time singing and dancing, having light snacks or drinks. You can photograph the moment as a memory to signify the sweet bonding.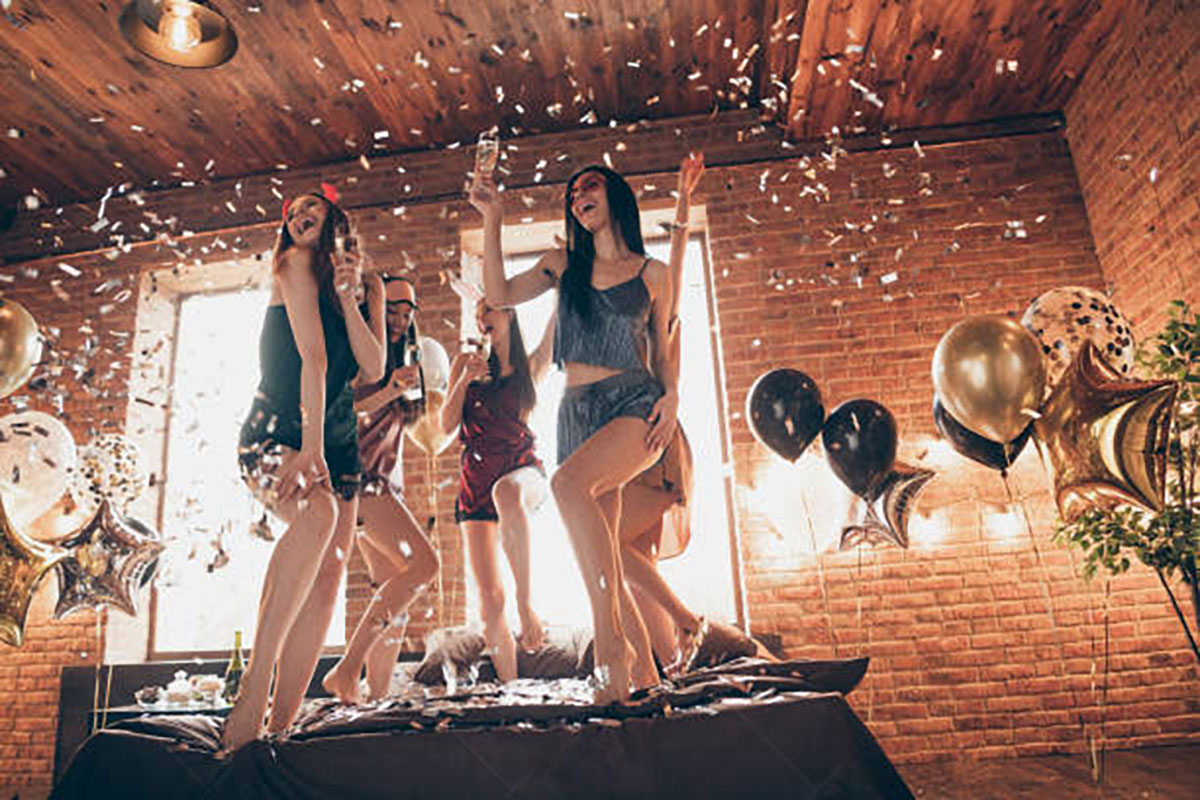 #17. Similar Outfit:
A great Female Birthday Photoshoot idea is to wear a similar outfit. Ask your closest friends to wear a similar outfit or the same shaded dress. 
#18. Photoshoot at Beach:
One of the best Female Birthday Photoshoot ideas in the summertime is to shoot the photo at the beach with friends or family. You will get plenty of options for lively shots like surfing on the water, playing in the sand, having dinner at the seaside, etc. Also, don't forget to add balloons to create a birthday vibe.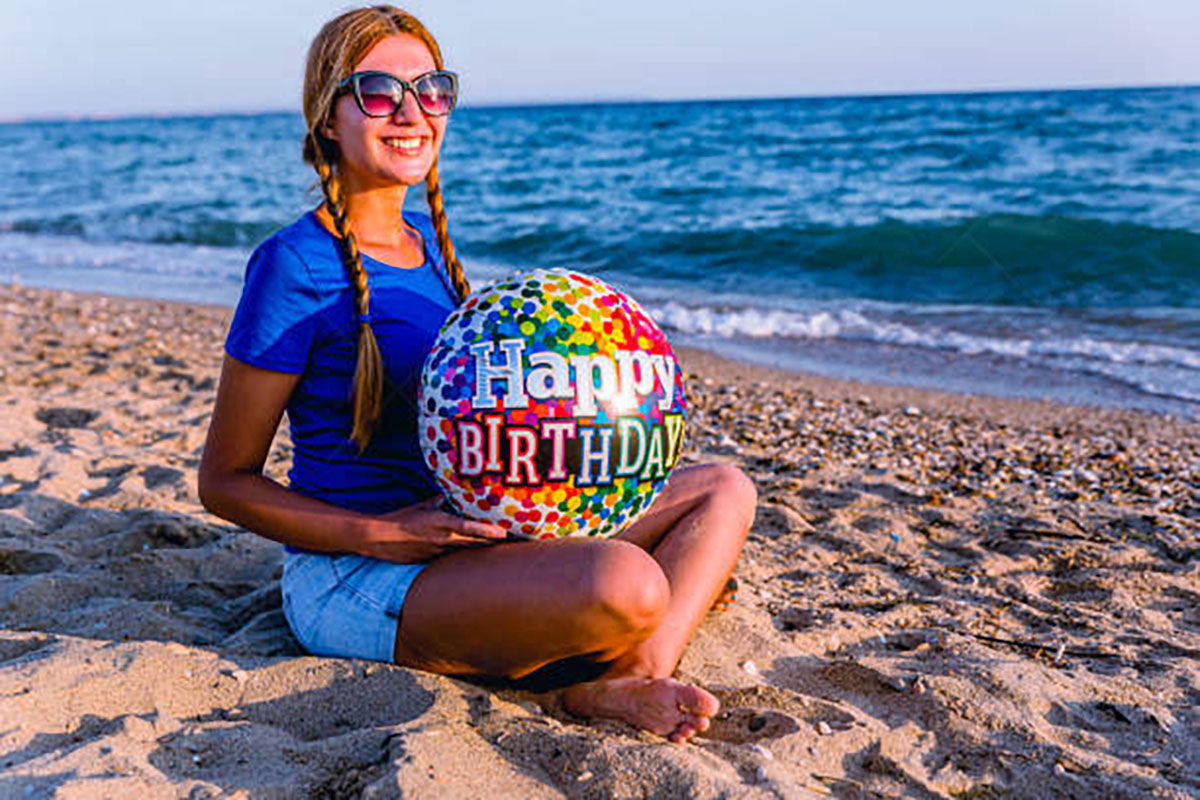 #19. Shots in Flower Field:
Every female loves flowers. Add vibrant to your birthday photos by shooting into the colorful flower field that will also take you close to nature. Run, lay down, kneel, or smell the flower as your photo poses. Spring and Summer is the best time for such a Female Birthday Photoshoot.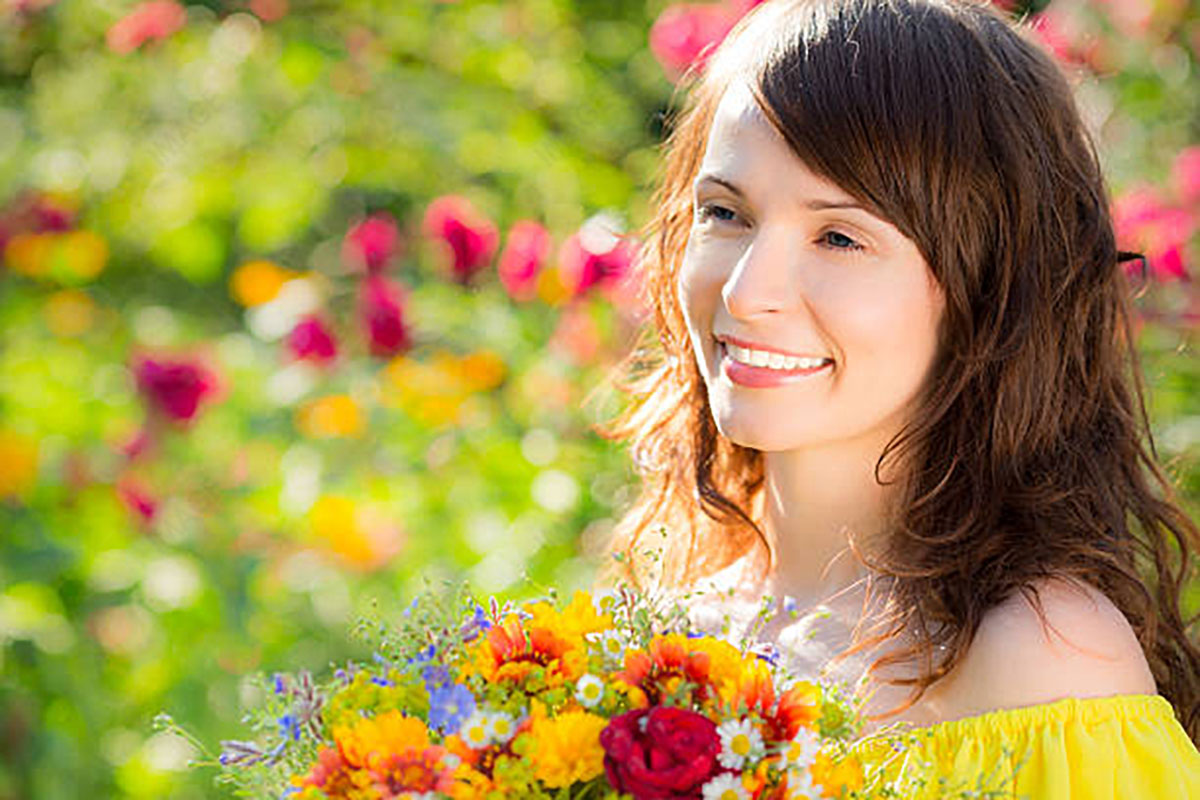 #20. Traditional Headshot:
The most effortless birthday photoshoot idea is taking traditional headshots with cake. It is easy to pose and creates a good portrait of the birthday girl. So, try this as your Female Birthday Photoshoot.
#21. Smoke Bombs Photography:
Do you love mystery? Then add a mysterious vibe to your photo with smoke bomb photography ideas. Collect colored smoke bombs and follow the instructions. Be careful about the safety issues for yourself or the environment. Check out my other blog to get Smoke Bomb Photography Tips.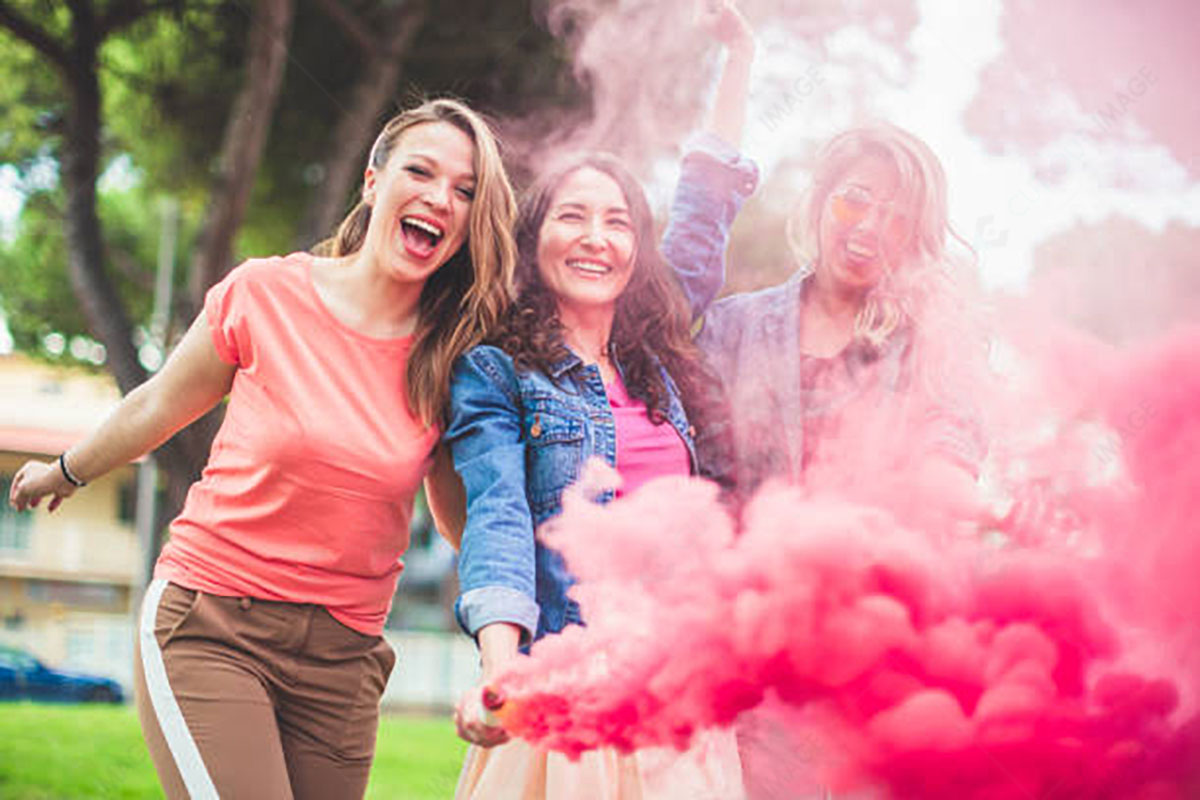 #22. Glamor Photoshoot:
It is an innovative idea for Female Birthday Photoshoot to show how attractive the lady can look. For this glamor photoshoot, ensure a proper outfit with hairstyle and makeup. Carrying the right accessories is also a part of such photography to make you stylish.
#23. Silhouette Photography:
It's not always mandatory to include a face in a Female Birthday Photoshoot. Sometimes creating silhouettes can generate an excellent output. You can use dim light contrasting the birthday girl to create the silhouettes.
#24. Hook the Story:
A picture tells a story; you can do the same with photography. Capture multiple photos in sequence to connect a story. Alternatively, you can dress up like your favorite movie character and create the story. 
#25. Couple Photoshoot:
Are you newly married and planning for your beloved person's upcoming birthday? Then this idea is the cup of tea for you. You can celebrate the day with her and arrange a Female Birthday Photoshoot. For example, you can set a candlelight dinner at home, a restaurant, or a sea beach and capture romantic moments of her special day. Check out the couple photoshoot outfit ideas to determine what to wear for this photoshoot. 
#26. Capture in Vintage Style:
Do you want to see yourself in the 20-30 years back style? Then, you can dress in a vintage style and decorate the surroundings similarly for your upcoming birthday photoshoot. It will make you feel classy and prompt memories. Moreover, this vintage-style photography will forward the fashion idea to the upcoming generation.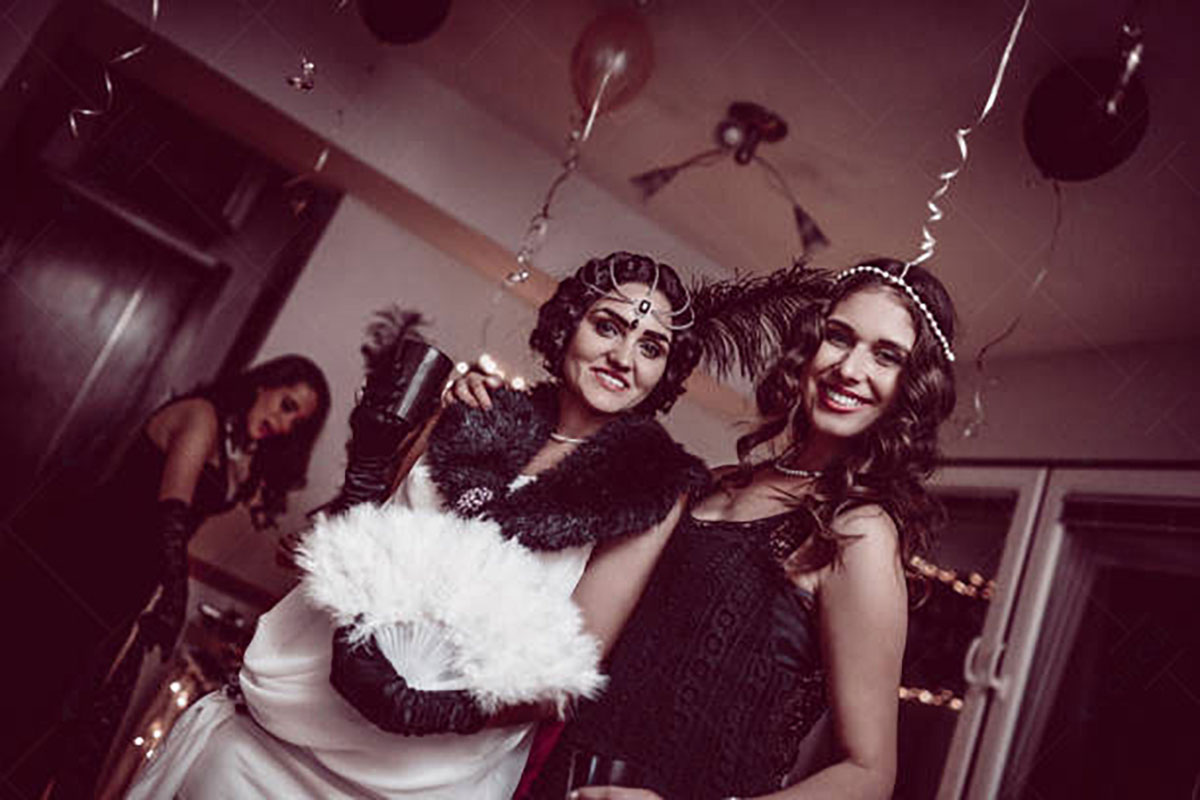 Tips: You might not get the classic retro washed-out texture using the camera, but you can create the surface using different filters later.
#27. Go Black and White:
Sometimes, you should go for black and white photography because it can add aesthetic beauty to your photos. So, you can keep it as an idea for Female Birthday Photoshoot. Keep the background simple for this photograph.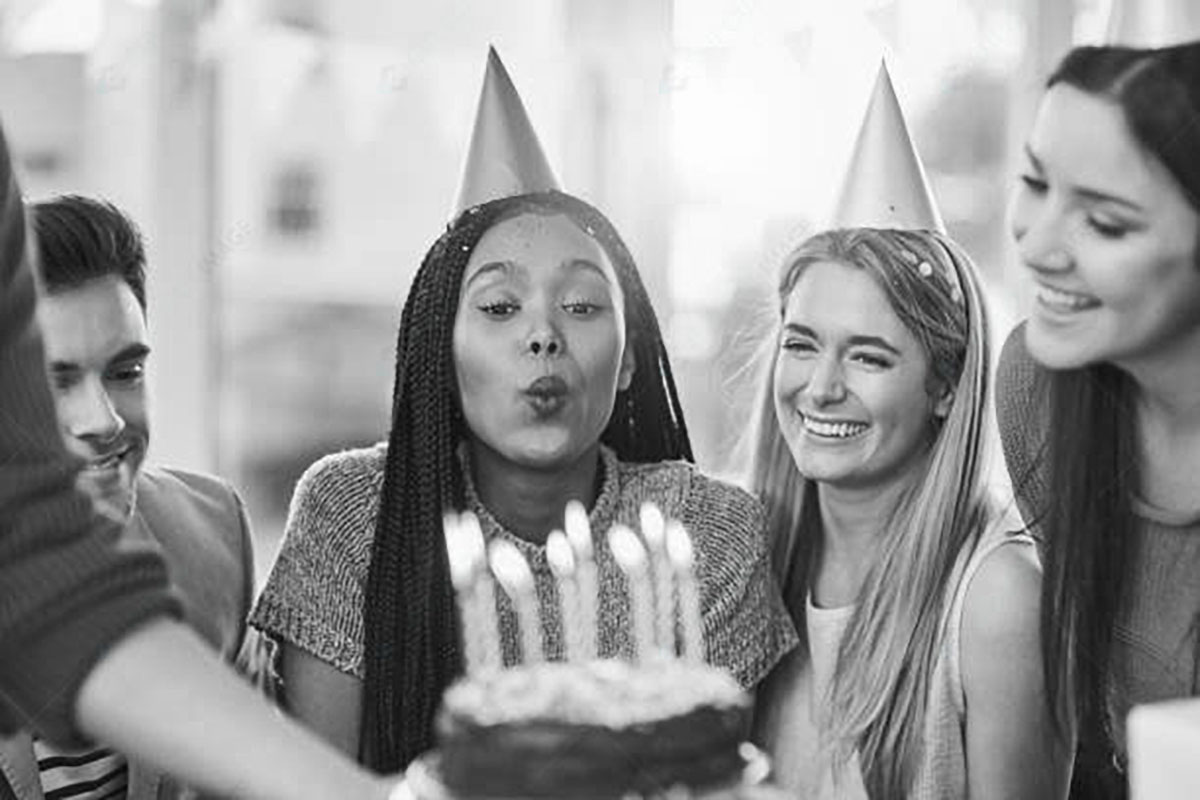 #28. Try Gradient Effect:
One unique idea for Female Birthday Photoshoot is to apply a Gradient on the photo. You can revive your image using the Gradient tool of Photoshop. The color progress makes your birthday photo aesthetic and adds a dreamy vibe.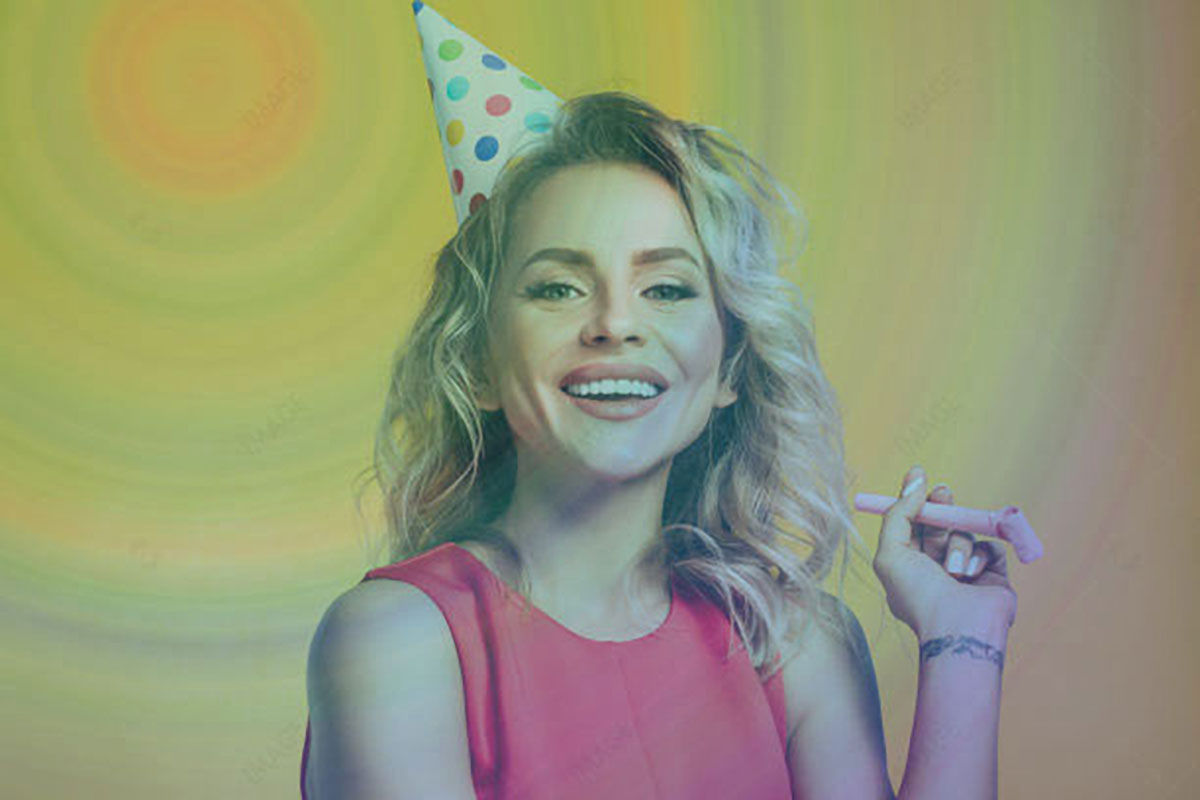 Helpful Link: How To Create a Gradient in Photoshop
Landmarks for Female Birthday Photography
A birthday always reminds us of being older because it is a number that gradually goes up. The female birthday photoshoot records the appearance in every stage of life where the female starts a new life cycle, enters into maturity, reaches the age to get new prospects, and sees life differently. So let's learn about some landmarks for female birthdays.
* 1st Birthday:
The first birthday is a milestone for a female because she turns from month to year in this stage. First, milestones are always special; you should document this time with photography. 
* 16th Birthday:
A female enters the beginning stage of adulthood at 16. We call it sweet sixteen because, in this stage, a teenager is more of an adult and less of a child. You can explore sweet 16 Photoshoot Ideas to make the day memorable.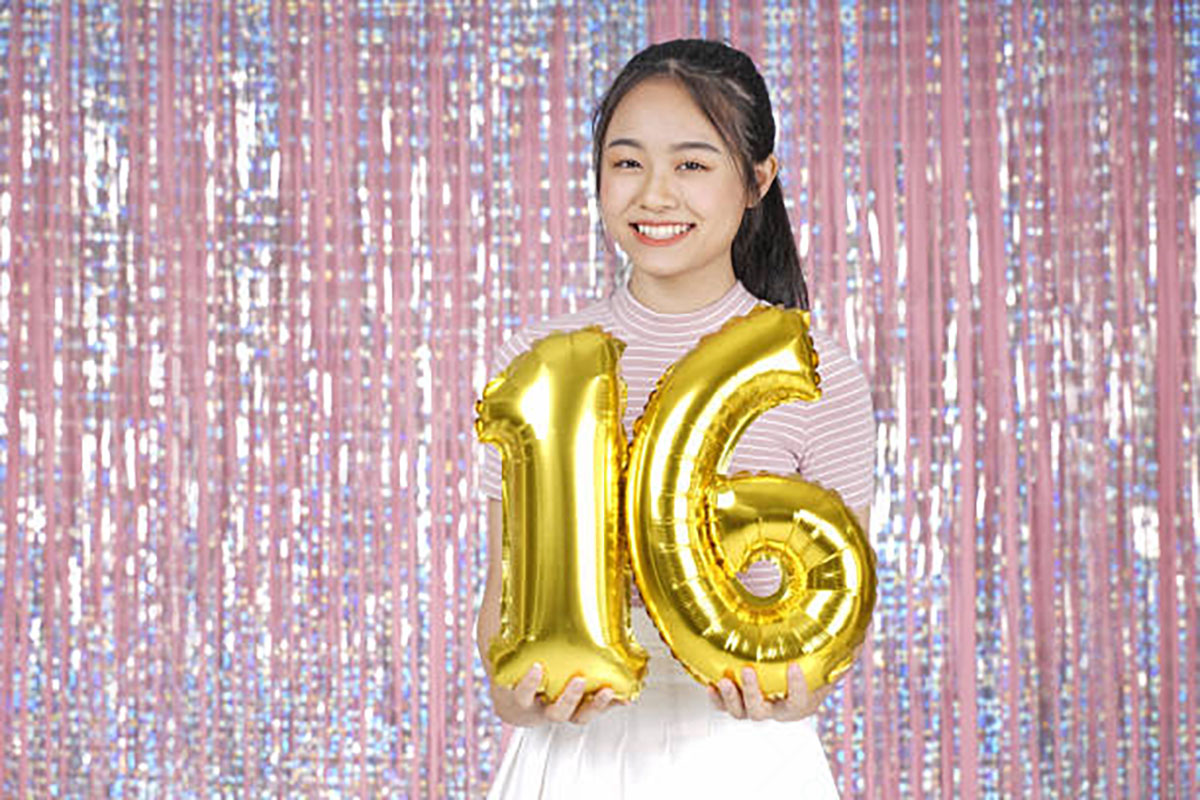 * 18th Birthday:
A female gets voting rights at 18th years of age and is considered a grown-up. Therefore, it is essential to make the year special by applying the right female birthday photoshoot ideas. 
* 20th Birthday:
A female overcomes immature years and steps into maturity by turning 20. Therefore, it is an essential milestone in a female's life that deserves birthday photography.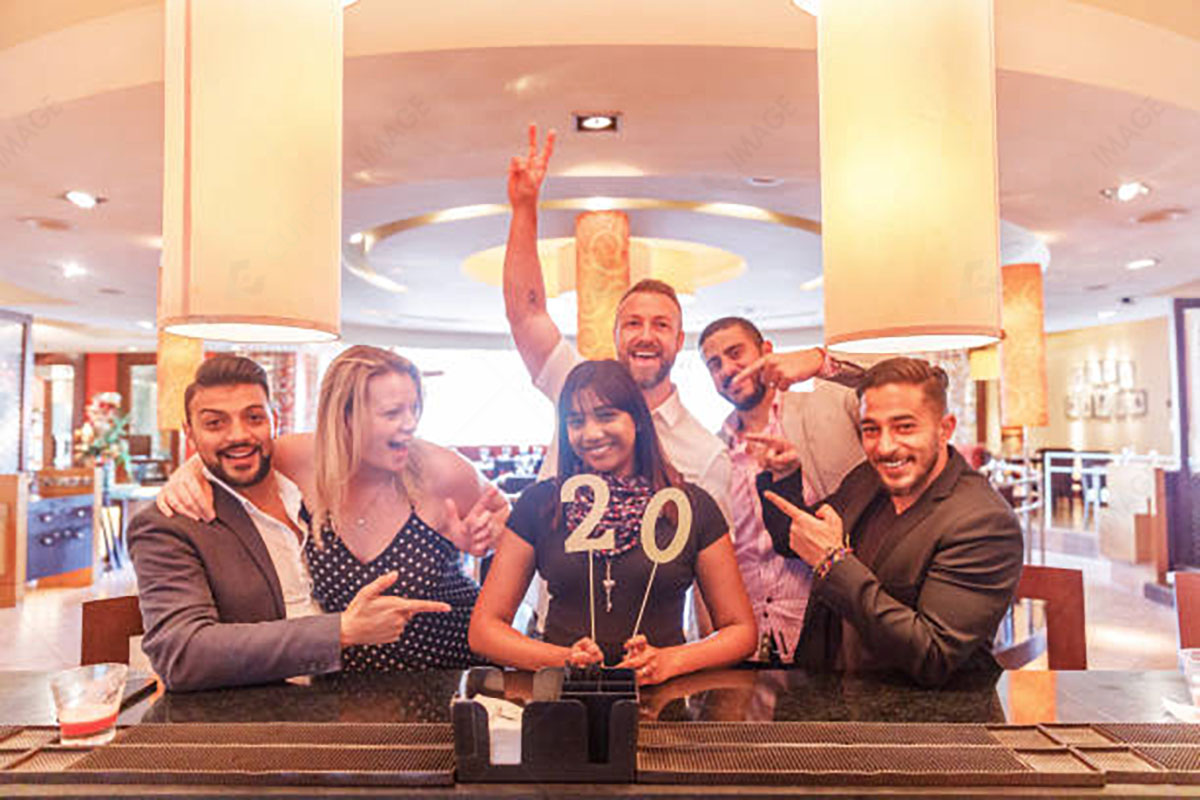 * 25th Birthday:
The 25th birthday is called the Silver Birthday. A woman turning 25 reaches the quarter-of-a-century, a landmark in her life. So, why shouldn't you implement female birthday photography to landmark the day?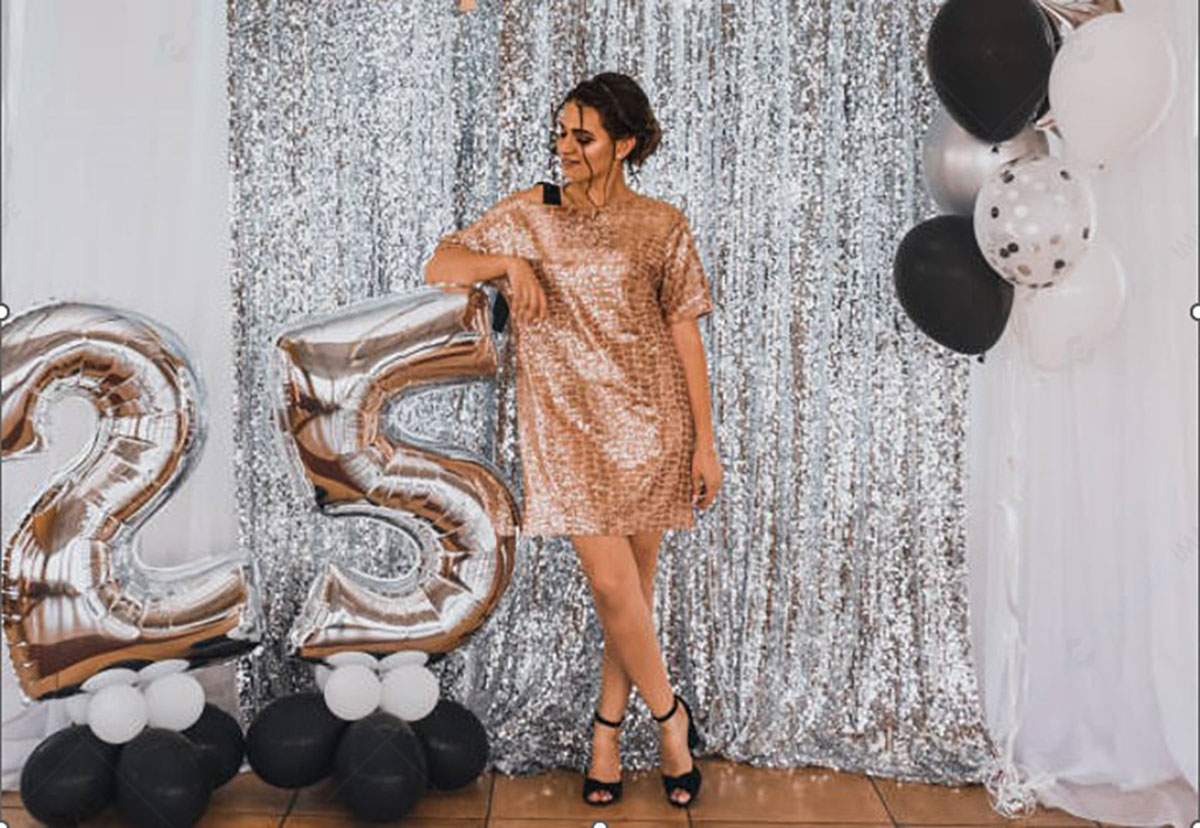 * 30th Birthday:
"When you turn thirty, a whole new thing happens. You see yourself acting like your parents." – Blair Sabol
The 30th birthday is a landmark since it glorifies adulthood with wise decisions and concludes all youth mental issues. That's why the 30th is called the 'calm flowing river.' So, apply 30th Birthday Photoshoot Ideas to capture pleasant moments. 
* 40th Birthday:
For a female, a 40th birthday is a juncture where she has already passed four decades of life. It's the age of making better wise decisions and understanding life entirely. 
"Life begins at 40."—Walter Pitkin.
* 50th Birthday:
The celebration of the 50th birthday resembles the knowledge a female learns through the different experiences of her life. Therefore, the 50th birthday is the golden day of the year and should be celebrated with Female Birthday Photoshoot. 
* 60th Birthday:
The 60th birthday is a significant landmark to kickstart new pursuits and hobbies. In Chinese culture, it is believed that someone who arrives at 60th has completed an entire life cycle.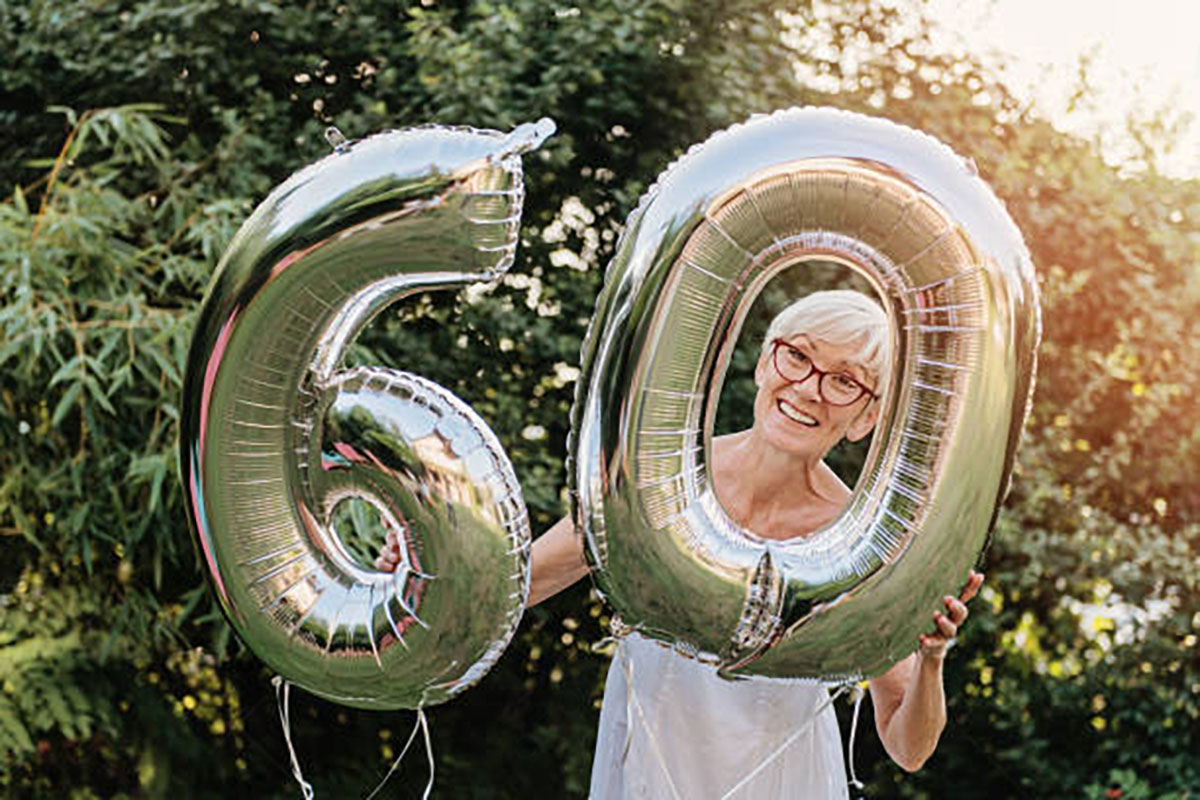 * 75th Birthday:
We call the 75th birthday a diamond birthday. It is a landmark for life to be proud of and deserve a grand celebration with a birthday photoshoot. 
* 80th Birthday:
The female turning 80 is called an octogenarian passing the 8th decade in life and deserves a female birthday photoshoot to frame the landmark of life.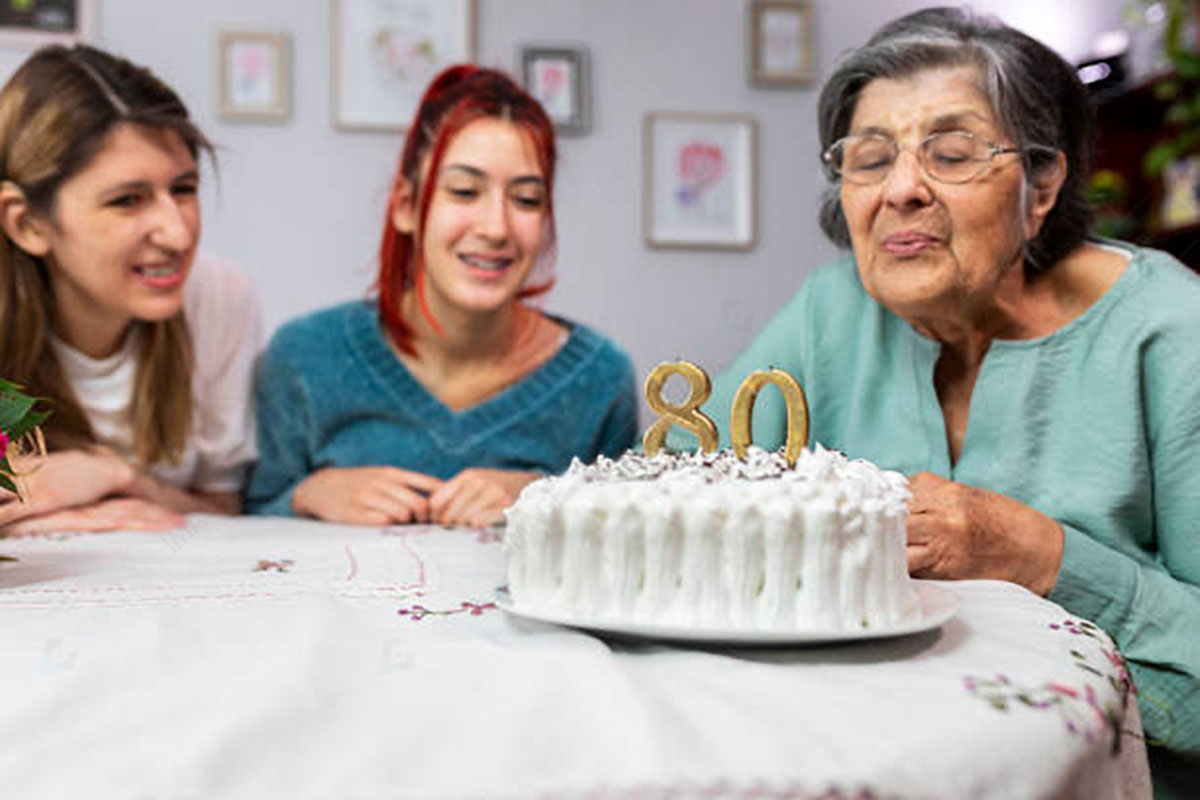 * 100th Birthday:
A female turning 100 years old will witness the centennial of her birth. This witness should be honored as a memory with a female birthday photoshoot. 
"If we live long enough, we become caricatures of ourselves."– John Irving.
Significance of Female Birthday Photography
A birthday is more than a calendar date and is different from the other 364 days of the year. Every year brings a slight change in a female's life from childhood to adulthood. Therefore, female birthday photography is significant for a female. More importance of female birthday photoshoot are shared below: 
Great Memory:

Birthday is a special day, and with the help of a female birthday photoshoot, you can create a remarkable memory of her special day. 

Sweet Nostalgia:

Female birthday photography is the source of sweet nostalgia. It helps a female to look back on how she looked at a certain age.  

Showcase Various Versions:

Female birthday photography of different ages is a great way to show various versions of herself to others by turning the pages of a photo album. It provides the opportunity to showcase yourself to the next generations too. 

Visualize Details:

Birthday photography will bring the chance to visualize the details and fun of a birthday party. So, it is essential to do Female birthday photography for a female to visualize every detail of her special day. 

Make Special:

Female birthday photography makes the female feel special because she is the queen of the party. Consequently, she gets priority to capture the best photos in various poses on this day with near and dear. 
Want to make your birthday photos perfect? Save your time and pass the buck to Cut Out Image. Check out Why Cut Out Image is the Best for Image Post Production Service?
Wrap-up:
Finishing this blog, I hope you got plenty of Female Birthday Photoshoot ideas. Do our ideas inspire you? Then implement it on your upcoming birthday and create a great memory forever. Diffinetly, you can also apply these inspirations to your clients, friends, or near and dear birthday photoshoots. 
Take your time to practice, capture and retouch the photos to ensure the best pictures for the future. Cut Out Image is there to help you. Leave your comments below about which idea you have liked most, and also share any ideas if you want. 
Do you need any other Photoshoot Inspiration? Check out our below photography ideas that you'll love: