Who doesn't buy online nowadays? E-commerce has gained popularity with the advancement of technology. Every online seller needs background removal services to present their products online with eye-soothing backgrounds. If you are an online startup seller looking for tools to do the background removal service yourself, today's blog will help you because I will share information on such a tool. Many background removal apps are available online, and PhotoScissors is one of them. Let's know the details about it. 
To sum up: The blog will contain the basic idea about PhotoScissors and how it works. Next, you will know the user, why they should use it, and how to use it. Finally, you will also learn how to use it with alternative options.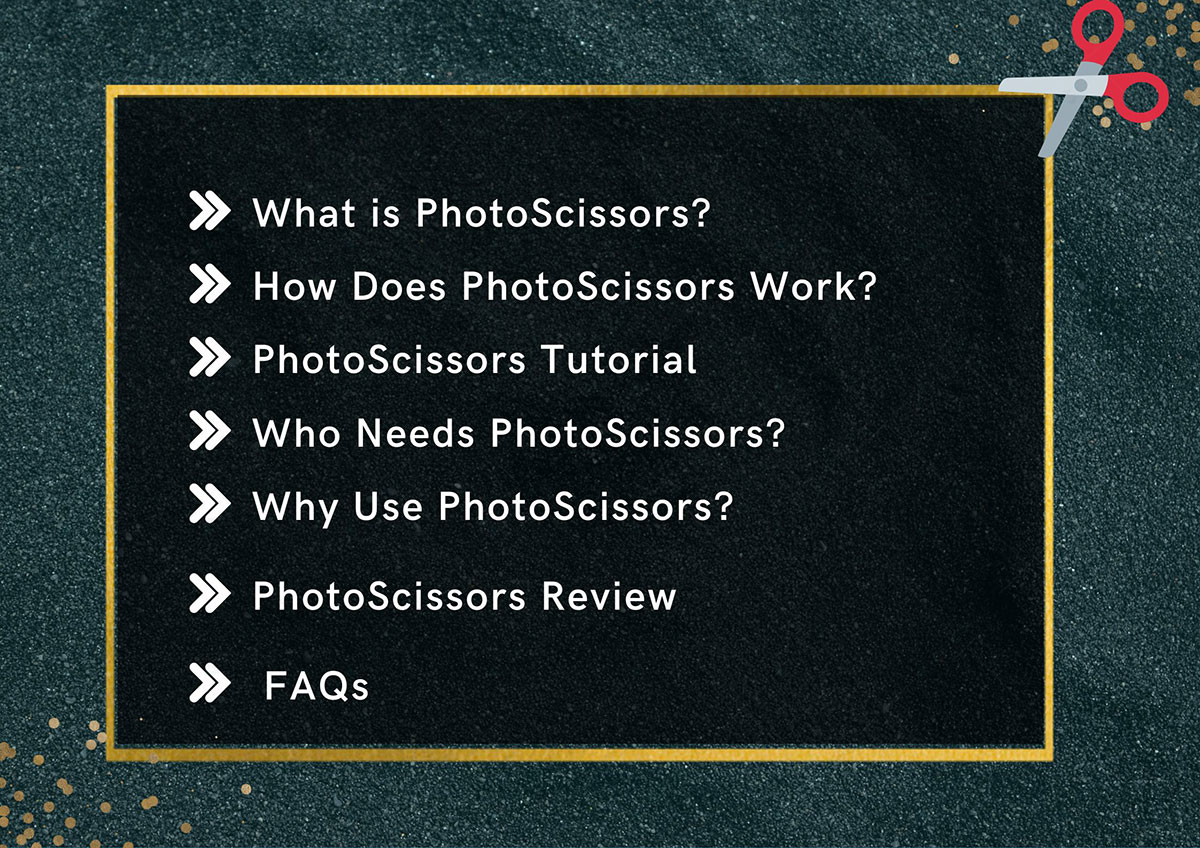 What is PhotoScissors? 
Though it sounds easy to remove the background from a photo practically, it could be more challenging but manageable using Photoshop. However, if you lack design skills and are ignorant of photoshop, PhotoScissors is an alternative.
Teorex developed the PhotoScissors app. It is a famous background removal tool that is readily usable to remove the background from an object while replacing it with a suitable one. You can access the tool via the app store or website for free with limited regular benefits or buy it with special benefits.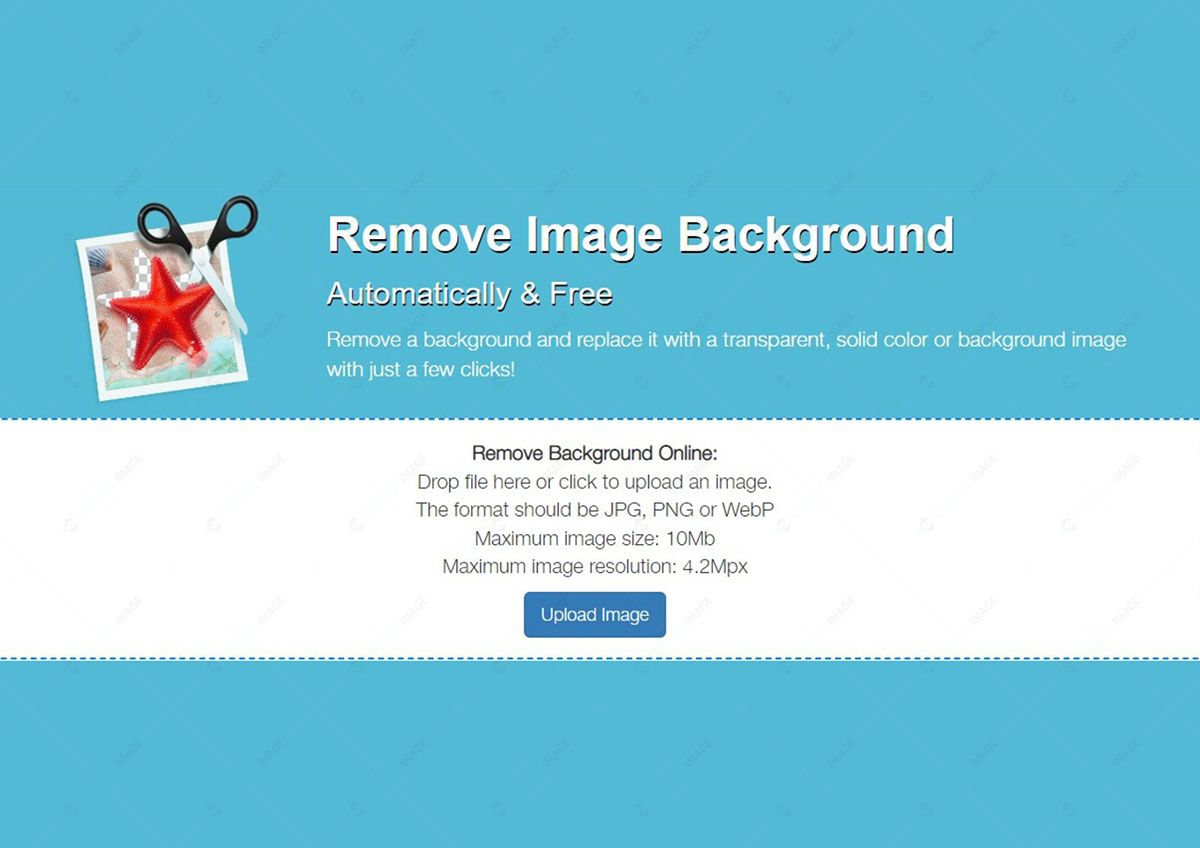 Following some secured online instructions, you can buy credits to access the unique feature of the tool. Here, 1 credit means 1 image valid for one year. You can buy a suitable package for you from 4 available purchase plans. You can disburse the fee via Paypal or Credit Card. 
Also, you can use the credits for both the online and desktop versions. Though you need to pay an extra coin to upload the same image, you don't need to spend extra credit to re-edit. 
PhotoScissors offer a trial policy to decide before making a purchase. Please think before you buy the credit because you can't exchange it after buying.
 Helpful Link: Low-Cost Remove Background from Image at Cut Out Image
How Does PhotoScissors Work?
PhotoScissors is a helpful tool for people with less visual or photoshop skills. You don't need any detailed skills to operate the software. It removes the background automatically after uploading. It can easily manipulate complex or semi-transparent objects. 
You can use any size or format of photos. It lets you isolate unwanted objects and adjust the background for eBay, ATC, or Amazon stores. You can download the app from the app store for your iPhone, Windows & Mac.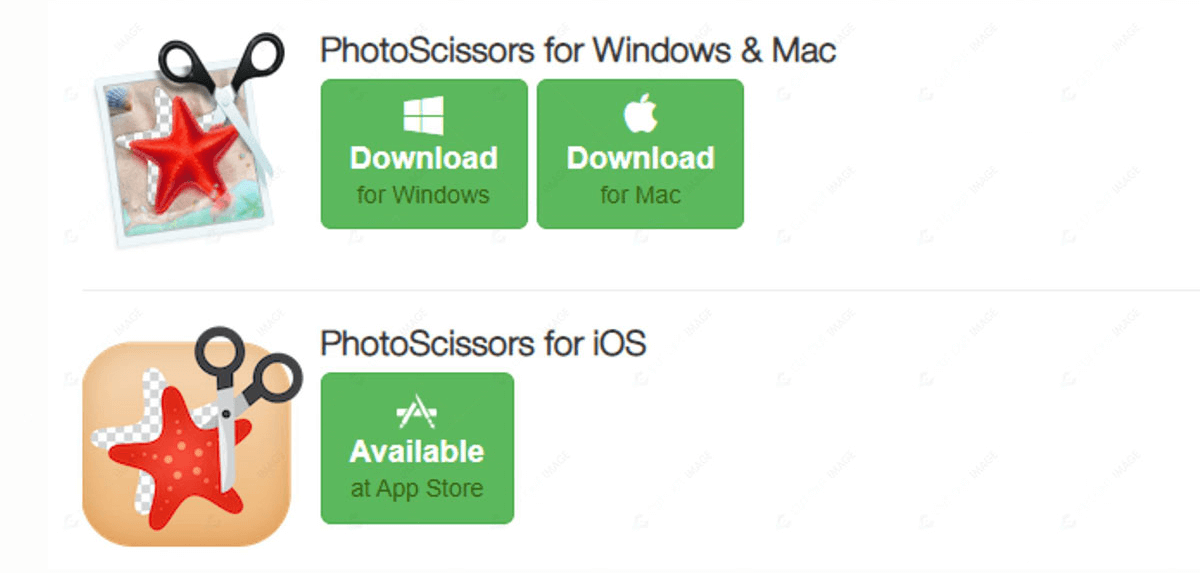 You can also use it online from the website. To use the PhotoScissors online, open the page by going to the page link- https://photoscissors.com/  and upload the photo. Wait while the algorithm does the background removing part. However, the auto process of PhotoScissors doesn't create accurate results consistently. Therefore, you need manual adjustment after the auto process. 
You have to follow a few steps stroking the mouse to create a clipping path, and the algorithm will complete the rest. PhotoScissors upgrades the algorithm regularly as per need.   Unfortunately, you will have to struggle using PhotoScissors for black-and-white photos. 
After removing the distracting background, you can replace it with white, solid color, patterned or transparent background. You can use another image as a background also. Moreover, it allows adding shadow, control blur & opacity to emphasize the subject. 
Once the background is removed and replaced, you can save the image following other instructions required for your expectation. Remember, you can download a low-resolution picture without registering for a paid version. You need to purchase a plan paid with Paypal or Credit Card to get the higher resolution picture and more editing features. 
With this fantastic tool, you can acquire ideal results for simple objects comparing other specialized software. It is faster than the handy Photoshop background removal process. 
PhotoScissors Tutorial
Removing the background using PhotoScissors is not a hard nut to crack. It is a straightforward process that requires a few mouse strokes to produce the result. There are also brush options to fine-tune the effect. 
There are several background options for replacement after removing the original one. You can replace it with white, solid color, any image, or transparent background. Here I am presenting the PhotoScissors Tutorial to help you create your expected background. So, keep following- 
Transparent Background:
You often need a good background photo for several purposes, like web design, photo retouching, online product display, publishing photos on social media, etc. Making the background transparent is easy by following the below steps: 
Go to the app/page and upload the photo. 
Automatically the background will be removed, making the pixels transparent.
You should do some corrections manually in case of a complex subject. You can correct the picture by moving the smaller size red and green markers here and there.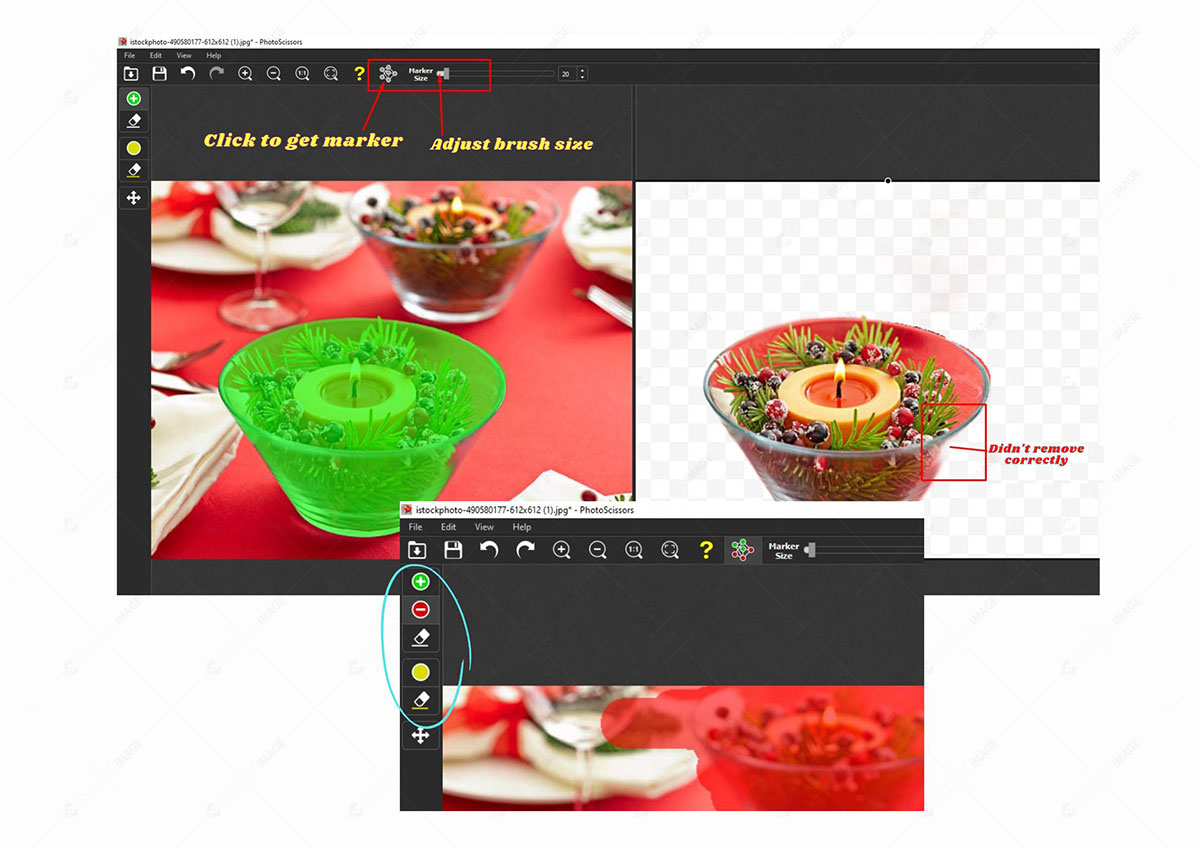 The red marker makes the part transparent that it touches, whereas the green marker preserves the part it brushes. 

Alternatively, you can apply the Eraser tool to remove unnecessary parts. 

Brush carefully, checking the preview window that shows the result.

Save the picture in PNG format to retain the background's transparency.
White:
Is the background colorful or contains an unwanted object? But you need a white background to promote the product online. Don't worry; you can fix it using the PhotoScissor as below: 
Following the previous steps, make the photo background transparent and save it in PNG format. 

Now switch the "Background" tab from the right side panel. 

Set the mode to "Solid Color" and select white color to set as the background color. 
It's done! Save the photo by clicking on the "Download" button from the toolbar. 

Color Background:
You have captured a product to sell online, but the background is not ok, and it would look best if the background was different color. Using PhotoScissors, you can change the photo background color according to your preference within a few clicks as below: 
Upload the photo in the PhotoScissors. 

The system will automatically remove the background with transparency.

Do the correction with the red and green markers if needed. Remember to take a smaller marker. 

Select the Background option from the right side Background tab. 

Set the mode to "Solid Color" and select a color to set as the background color. 
Nice! You have changed the background color. Now download it from the "Download" option. 

Image Background:
Sometimes, we need to use a photo as a background. For example, you want to photograph a book on a wood background but don't have such a background right now. In this case, you can capture the book and replace the background with a wooden picture using PhotoScissors as below: 
Follow the previous steps until the background is transparent. 

Select "Background" from the background tab on the right-side panel. 

Set the mode to "Image."
Click on the "Select Image" option and pick the photo you want to set as the background. 

Adjust the image size and position with the handlers. 

Well done! You have changed the background with the image. 

Finally, save it by downloading it. 
Background Removal for Semi-transparent Objects:
Semi-transparent objects blend the foreground and background, making the background removal task a little challenging. However, you can do it easily using PhotoScissors as below:
Upload the photo in the PhotoScissors.

PhotoScissors will automatically remove the background. 

Select the yellow marker tool from the toolbar that lets you select the transparent or semi-transparent portion of the image. 
Now the object is transparent like the original picture. 

Save it with any background you want. 
Who Needs PhotoScissors?
PhotoScissors is an AI tool to remove backgrounds from photos. It is also used to Cut Out images for different purposes. The typical users who need the tool are –
E-commerce businesses upload product photos to their website. 

Photographers to remove unwanted backgrounds from captures.

Magazine publishers use cut-out images.

Some use the tool to create stunning scrapbooks or design memorable eCards. 
This powerful tool can change the background or cut out the image effectively. 
Why Use PhotoScissors? 
Nowadays, the e-commerce business is very familiar, and the photos promote sales. An unattractive contaminated background photo might impact the sale. Therefore, background removal service is a must for online sellers to promote their products online with a simple and solid background. 
There are many tools available to provide the background removal service. Then why should you use the PhotoScissors app? PhotoScissors is a helpful hand for online sellers. It is also easy to use and doesn't require technical or designer skills. You can use PhotoScissors for many purposes, as below: 
Manage problematic backgrounds

Upload product photos on Amazon or eBay with the proper background.

Create photo jokes

Create photo collages

Photo cut out for scrapbooking 

Design photos for the magazine or card making

Exchange background

Transparent background from translucent objects

Set the background to any solid color, including transparent

Supports popular pictorial formats like PNG or JPG

No technical or designer skills required
However, the background removal application of PhotoScissors is accurate for a simple object where one might not find a professional result for a hairy and complex subject. Outsourcing the service from a professional photo editing company benefits them in competing with competitors. 
Helpful link: Buy Background Removal Service at Cut Out Image
PhotoScissors Review
PhotoScissors has both boon and bane as a photo editing tool. First, I will share my experience as an assessment with pros and cons. Later, I will share a few customers reviews with ratings. 
Pros:
You will find ample background removal tools once you explore Google. But only some of them will suit your preference perfectly. PhotoScissors is one of them to provide a better result. You don't need specific skills or professional experience to use this tool. You have to open the image, and the algorithm will do this automatically. 
It will save you time and meet your urgency by quickly completing the image cutout service. With this tool, you can perfectly remove all unwanted objects from the background or remove the background to replace it with the new one. 
It includes good-quality feathers to ensure the best results, even in complex backgrounds. You can also create a transparent background within a few clicks. This user-friendly software can fix the product photo's background for online shops like Amazon, eBay, Etsy, etc., without adding watercolors to the image.
Cons:
There is no unmixed blessing on earth. Everything has its own shadow with merits and demerits. PhotoScissors is not exceptional since it has a sprinkle of demerit. 
PhotoScissors generates the best result for high-resolution photos though it creates a problem with uploading images below 10Mb with the highest resolution of 4.2Mpx. In the case of crowdy background photos, it sometimes creates a wrong selection that makes the picture more complicated to fix manually. 
Overall, PhotoScissors is a helpful tool to make your task easier and quicker, despite its limitations. However, you can outsource professionals to get flawless stunning results, and Cutout Image is there to share their dab hands with hot shots.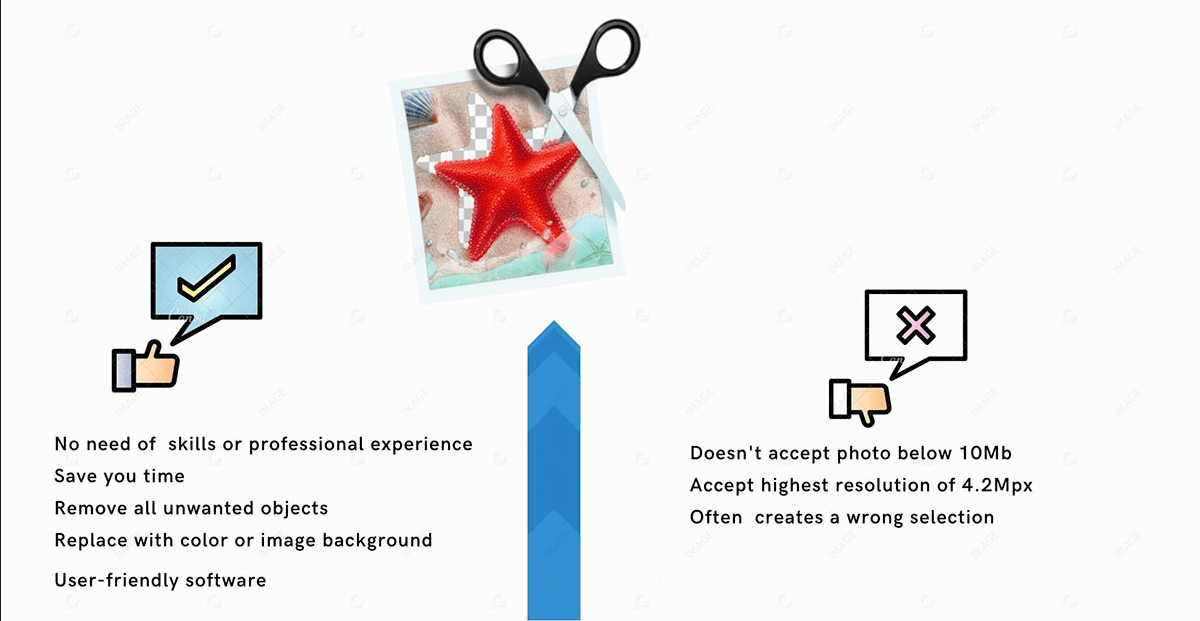 Let's check some real-time customers review- 
FAQs
Q1: What is Photoscissors?
Ans: Photoscissors is an online tool to remove unwanted backgrounds from a photo that you can use both online and desktop. You have to upload an image, and the system will do the rest for you automatically. 
Q2: What file format does it support? 
Ans: Photoscissors support any photo format like PG, PNG, WebP, etc. 
Q3: How much does Photoscissors cost? 
Ans: Typically, Photoscissors is free to use with limited benefits. But you can enjoy unique features with benefits by purchasing a package from available plans. However, you can take a free trial. 
Q4: What are the competitors of Photoscissors? 
 Ans: There are many alternatives or competitors to PhotoScissors for various platforms, including Windows, Mac, iPhone, Android, and Web-based. For example- 
remove.bg

removal.ai

slazzer.com

Leawo Photo BG Remover

GIMP

Magic Clipper

Super PhotoCut

Background Erase

r
Bottom line
Background removal service has become an essential part of an online business where PhotoScissors is a time-saving tool for you. You can utilize the tool for your business or personal interest without any graphical mastery. So, try the PhotoScissors and share your experience in the comment box. 
If you find this blog informative, you can check out my other blogs-