Life is the sum of the moment. We can not hold the moment, but we can make it memorable with photography. Some events in life leave no choice but to celebrate with photography. Landmark birthdays, like the 16th birthday, are significant because it is the golden hour for teenagers to enter adulthood. Therefore, it will be a great idea to conduct sweet 16 photo shoots to create documentation of this noteworthy event.  Though it's not always possible to hire a professional photographer, you can do it yourself following some Sweet 16 Photoshoot Ideas for a Memorable Celebration. Read the blog to learn amazing, unique, and creative sweet 16 photoshoot ideas. Here are the topics cut out image company will explain in this blog:  
Sweet Sixteen

Why is Sweet 16th Important?

Sweet 16 Photoshoot Ideas
Sweet Sixteen [Sweet 16 Photoshoot Ideas]
We call the 16th birthday "Sweet Sixteen" because it is the stage of life when a teenager is more of an adult and less of a child. That means in this coming of age, the teenager steps into the beginning stage of adulthood. Previously it was known as a debutante party that originated in the Victorian era. 
People of the United States, Uk and Canada mostly celebrate the event formally, semi-formally, or casually for their children, especially girls, to make their 16th birthday memorable with a few traditional activities as below: 
#01. 16 Candles: The use of 16 candles is significant for the sweet sixteen to show honor to their favorite persons in life. The first candle is reserved for the parents, the second one for siblings, third to seven candles for family members like grandparents, uncles, aunts, and cousins. Candles eight to fourteen are for friends, while the fifteenth one is for the best friend. The last one (sixteenth) is for themselves to wish for excellence in coming years. 
#02. Car Gift: At the age of 16th, a person gets the driving license to drive a car legally without an adult's presence. Therefore, the parents traditionally give a car to the teenager. However, it's not mandatory to give a brand new car. 
#03. Collage Show: Traditionally, the parents arrange a collage show that displays the pictures of the birthday person from baby time to the present time. 
#04. Shoe Ceremony: Usually, it is celebrated by the girls as a symbol of stepping into a woman. On this occasion, the girl sits in a chair wearing flat shoes, and her father or guardian comes to her with high heels on a designed cushion and helps her wear them, symbolizing entering into womanhood.  
#05. Tiara tradition: Tiara tradition is similar to the shoe ceremony, but here the mother comes with a tiara. They can choose a strong pioneer female character who will place the tiara on the birthday girl's head. 
#06. Father-daughter dance: Another tradition of sweet sixteen celebrations is the dance of father-daughter though it is frequently performed at a wedding. They portray it as the symbol of gratitude for the love and guidance they acquire throughout life. The guest enjoys the father-daughter dance in classical or slow jazz music.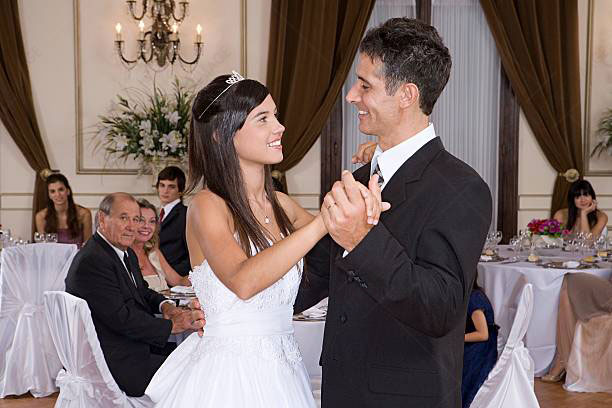 Why is Sweet 16th Important? [Sweet 16 Photoshoot Ideas]
Typically 16th birthday is the turning point of a teenager from adolescence to adulthood. Therefore, everyone observes the event with a party and sweet 16 birthday photoshoot ideas to make it memorable. Indeed, there are a few more reasons for giving importance to this 16th birthday. A few of those reasons are: 
Reaching Adulthood:

In the UK, USA, or Canada, the 16th birthday marks a girl's blooming time that ends her childhood. It is the time for her to blossom into adulthood, learn to drive, go out to get a job, and perform a few grown-up responsibilities. 

Sociable Prestige:

On the 16th birthday, a boy and girl get social prestige where the Society and media emphasize the event as first proms, graduations, and moving out of their parent's homes. 

Get-Together:

Maximum people try to celebrate their sweet sixteen birthday with a get-together party that can be grand or private at home or abroad. They look for

sweet 16-outfit birthday photoshoot ideas

to make it more beautiful and memorable. The event brings out the opportunity to get together with friends and family to celebrate. 

Maturity to Define Goals:

Children dream big in childhood but face reality when they become adults. On sixteen birthday, a teenager steps into the stair of adulthood and gets the touch of maturity to define the goal in life. This time they discover a more extensive world than they imagined in their childhood. 

Cope up the World:

On the 16th birthday, teenagers are no longer children. They start to deal with dreams, limitations, relationships, lifestyles, etc., to find a place for themselves in the world. The sweet 16th celebration rings a bell for the young woman about the timing of breaking life's surface and blooming with all her possibilities to make a remarkable position in the world. 
 Sweet 16 Photoshoot Ideas
16th birthday is a significant phase of life for both boys and girls. So, who doesn't want to make it memorable with cute sweet 16 photoshoot ideas? Therefore, in this blog portion, I am sharing some Sweet 16 Photoshoot Ideas for a Memorable Celebration. Let's check them out:
#1. Halloween Theme Photo:
If you are a horror lover, you can invite your friends to join you in the Halloween-themed private party. Make sure everyone wears a Halloween-themed outfit to make the party photos look perfect. Moreover, decorate the ambiance and food in the Halloween mood. Alternatively, you can arrange horror games or a movie show to enjoy the night with fun and horror.
#2. Paris Vibe Photoshoot:
1920s Parisian ambiance can add an elegant look to your Sweet 16 Photoshoot Ideas. You can add the Paris vibe to your environment with a pink and black theme decoration and place the Eiffel Tower showpiece as the center of attention.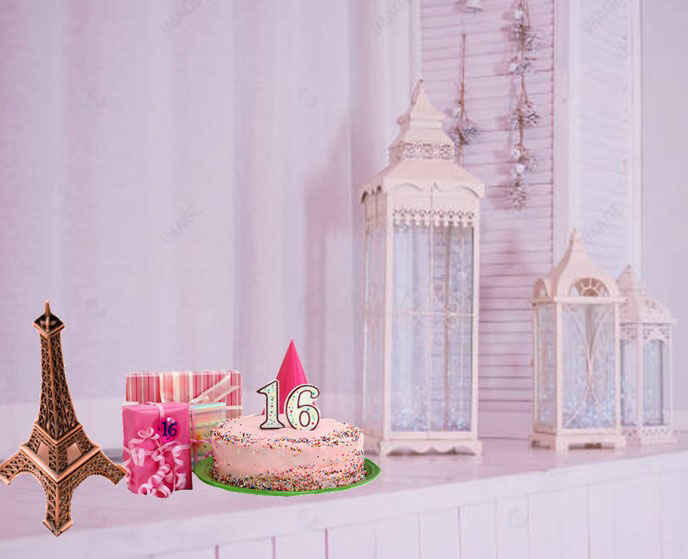 In addition, you can add French food with toppers of black & white Paris photos. Finally, the lanterns will add a romantic-style lighting touch to the photo shoot while playing romantic French music. You also can visit the Eiffel Tower and capture yourself there. 
#3. Vintage Look:
Are you an antique lover? If so, keep the vintage look in your Sweet 16 Photoshoot Ideas. You can add antiques like a rotary phone in your photo background as a prop, play old-style music, set the environment with rusty colors, and wear old-fashioned clothing with a bandana.
#4. Cowgirl Look Photoshoot: [Sweet 16 Photoshoot Ideas]
It's a beautiful trendy photoshoot idea for sweet sixteen to pose like a cowgirl. Creating a memory and a memento with this idea is relatively easy too. Wear a white shirt like a cowgirl and bring a hat. Before you go for photo shooting, let your photographer know how you want the picture to be shot.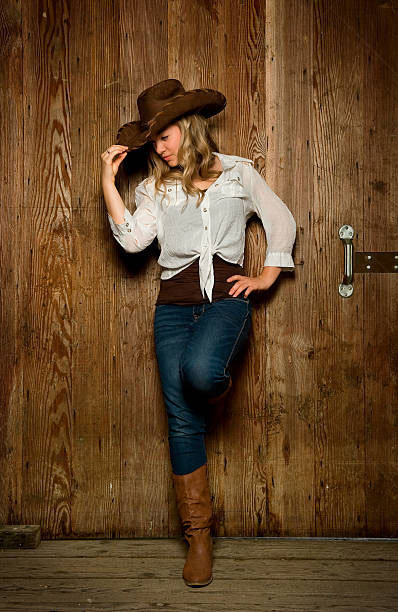 #5. Great Gatsby-theme Photoshoot:
Do you have a passion for the booming 20s? Then don't hesitate to recreate those times today. Remember the moments endures once, but the memory remains forever. So, accomplish Sweet 16 Photoshoot Ideas with friends following the Great Gatsby theme. For a great Gatsby party, follow the sweet 16 photoshoot outfit ideas. Girls should wear Flapper Costume, Fringed or Sequin Dresses with Feather Headdress, and boys should wear a matching suit vest and pants.
#6. Karaoke Night View:
It is said that old is gold. So, keep the 80s vibe in your Sweet 16 Photoshoot Ideas by arranging a Karaoke night and framing it with the camera as a memory. To create such a vibe, do a ponytail, ridiculed hairstyle, or wear neon color tops. Then, set the karaoke machine to either rent or buy. Don't forget to bring the microphone. To make your Sweet 16 birthday more memorable, you can also arrange a fun disco party with karaoke.

asdf
#7. Masked Photoshoot:
You can apply the masked mood in your Sweet 16 Photoshoot Ideas, where you will wear a mask or costume disguising your identity. You can place a masquerade-themed cake or mask-shaped cookie on the table to add more value to the memory.
#8. Ship Cruise:
If you don't want to do a photo shoot at home to avoid decoration complexity, you can go outside for a Sweet 16 Photoshoot. You can buy a ship cruise ticket and capture beautiful photos to add sweetness to your Sweet 16 Photoshoot. You can go alone or in a group to have fun and create a memory.
#9. Red Carpet Style:
You are like the star in the sweet sixteen parties and deserve a red carpet style photoshoot. Ask all your friends to present the party and photoshoot on the Walk of Fame. Decorate the environment with movie posters, and lights, and of course don't forget to add a red carpet.

#10. Winter Festival Mood:
Do you love winter? Winter comes with the festive mood of Christmas with snow and dazzles. To create a fantastic vibe, you can add warm beverages like cocoa, coffee, fairy lights, sleigh passages, ice skating, etc. Definitely, it will be a great way of making your Sweet 16 Photoshoot Ideas beautiful.
#11. Pose like Cleopatra:
As we know, history is not the past, whereas it is a map of the past. So, if you like history and want to make a great sweet sixteen memory, you can dress up like Cleopatra to photograph yourself. It will be an excellent idea for Sweet 16 Photoshoot Ideas. You can wear a toga or other dress and decorate yourself with gold.
#12. Slumber Party:
Do you know about Slumber Party? It's a teenager's party, especially for girls to stay the night in the party house. It is also known as a pajama party but differs from a sleepover. You can arrange such a party and invite your friends. Then you all can have fun and capture the funny moments as sweet 16 photoshoot ideas with friends. 
#13. Color Theme Photoshoot:
You can make the photoshoot color based. Pick any color like black, pink, blue, or your favorite one. Then, from dress to decoration balloons, match everything with that. Also, ask your friends to correspond with you. Prepare food matching the theme too. For example, you can arrange blue ocean drinks if you pick blue. Alternatively, you can serve black and white cookies if you choose a black and white color theme.
#14. Athletics-Themed Photoshoot:
A sports lover spends his pastime playing different sports that he loves most. So, as a sports lover, you will find this idea attractive for Sweet 16 Photoshoot Ideas. You will get the opportunity to show your devotion to your favorite sport. To do the photoshoot, you can wear a jersey with a basketball and pose like playing. 
#15. Photoshoot with Projector:
Think out of the box to create great memories with Sweet 16 Photoshoot Ideas. A projector light can enable you to create a unique and colorful portrait for your 16th birthday. Applying different patterns with effect can make the photo more mesmerizing. To create an admirable picture, stand in front of the projector light reflecting the designs on your face.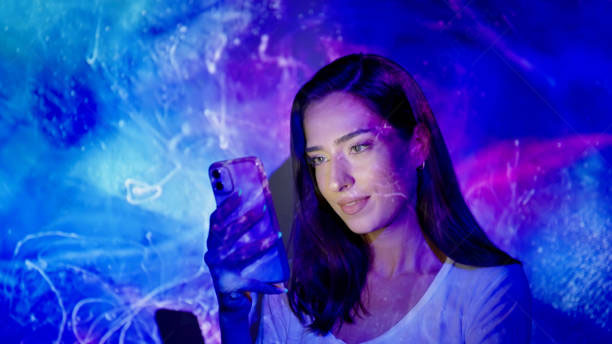 #16. Seasonal Photoshoot:
As an idea for a sweet 16 photoshoot, you can pick the theme of your birth season. Nature decorates itself differently in each season, and it can create a naturally beautiful backdrop for your photo. So, don't miss to frame the beauty of nature in your sweet 16 memories. For example, if your birth season is summer, you can do a photoshoot on the beach. You can follow my "Excellent 40 Summer Photoshoot Ideas 2022 "blog to get inspiration. On the other hand, if your birth season is spring, it can be more amazing to use the blooming nature as the backdrop for your sweet sixteen memories. 
#17. Astrophotography:
Do you know about Astrophotography? It's the art of photographing astronomical objects, the moon, stars, and planets. The sky looks soothing to the human eye during the night with such astronomical things. So, if you love the sky view at night, you can take your camera or phone and attach it to binoculars or a telescope to capture a beautiful photo. Alternatively, a low-light camera can capture moments under the stars and create a great scene for your Sweet 16 Photoshoot.
#18. Sea Dive Photoshoot:
Sea dive or underwater photoshoot is an inexpensive and adventurous idea for your Sweet 16 Photoshoot. During scuba dive or swimming time, you can capture the best scene. DSLR or full-frame mirrorless cameras are perfect for such photography. If you use your phone for photography, you should set up the phone camera and open the camera before diving because once it goes underwater, the phone screen won't work. You must capture the photo using the plus(+) volume button. I hope it will be the best photograph once you try it.
#19. Feasting with Family:
Family is a significant part of our life, and they always think for our betterment. Therefore include a photo with your family as one of the Sweet 16 Photoshoot Ideas. Dining time is the moment when we find all of our family members together. So you can pick the dining time for your Sweet 16 Photoshoot. You can do it at home or go outside to restaurants. 

#20. Chilling in the Natural World:
The photography of relaxing in nature is not only for adults anymore. In your sweet sixteen, you also have the freedom to do it. So, utilize the chance and create beautiful memories by shooting your photo in a natural environment individually or with friends. 
#21. Sea Beach Photoshoot:
Sea beach is an excellent source of beauty to capture memory and, of course, for Sweet 16 Photoshoot Ideas. You can catch funny moments with friends doing various activities like playing on the sea beach, surfing on the water, sun basking, making sand houses, etc. In addition, you can take funny photos like holding or eating the sun and playing with the sun during the sunset period.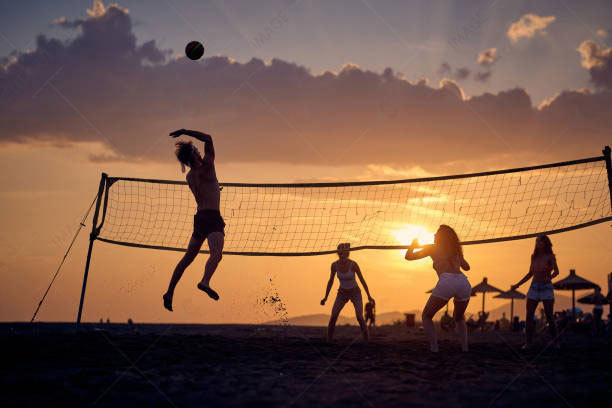 #22. Photoshoot Like Favorite Personality:
It will be one of the best Sweet 16 Photoshoot Ideas to recreate your favorite character within you. That means capturing yourself like your favorite personality. It can be a character from a book, movie, or TV series. Whatever the character, the primary purpose is to recreate the character vibe within you. For example, if a spider man is your favorite character, you can wear a spider man's costume to illustrate like a spider man. 
#23. Princess Style photoshoot:
Every girl is a hard-to-die fan of Disney princess characters. You can picture yourself like the Disney princess and keep it as one of the Sweet 16 Photoshoot Ideas. You don't have to go to Disneyland; you can do it at home. You need to do some work for the environment decoration and wear a princess dress. 
#24. Extravagant with Balloons:
A birthday seems to be missing something meaningful without a balloon. Therefore, on your sweet 16th birthday photoshoot, don't forget to include so many balloons and, if possible, hold the number of balloons as a prop while posing in the photo, indicating your sweet sixteen age.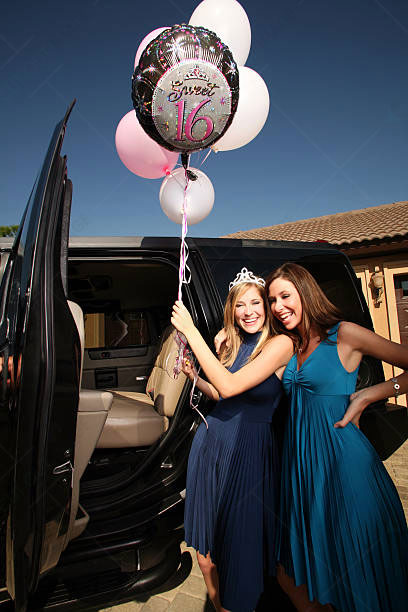 #25. Photoshoot Leaning Against the Wall:
It is one of the favorite poses for all ages, teenagers to adults, to pose Leaning against the wall. It gives a dashing and relaxing vibe to the photo. So, you can keep it as one of the Sweet 16 Photoshoot Ideas. 
#26. Touching Cheek pose:
Are you a relaxed person? You can illustrate your mood on your Sweet 16 Photoshoot Ideas. It's easy, and there is no expense to do it. You have to sit on a chair and rest your elbow, keeping the hand on your cheek. It creates a straightforward and reflexive feel.
#27. Hand on hair:
We often put our hands on hair like brushing. It gives an excellent view to capture as a photo. So, you also can do it for your sweet sixteen photography. Both males and females can apply this style. It gives a lighthearted vibe to your expression.
#28. Hands in pockets:
It is another Sweet 16 Photoshoot Idea applicable for both males and females who achieved sweet sixteen. You can lean on a wall or stand randomly, keeping one or both hands in your pockets.
#29. Smashup Cake Pose:
Only kids don't smash cake. It's fun to smash up the cake, and it has become trendy on social media for teenagers too. So, make or order a colorful creamy cake and pose like smashing it. Ensure you have a smile while crashing since you are doing it as a fun part.  
#30. Picnic Photoshoot:
On your sweet sixteen birthday, you can arrange a picnic with your family or friend. Go outside or open the sky to enjoy the moment with fun and make a great memory with the sweet 16 outfit birthday photoshoot ideas. Don't forget to take the camera along with picnic baskets, food, and drinks.  
#31. Photoshoot with bubbles:
Sweet sixteen teenager is still a kid in mind. So, I hope you will like this idea of a photoshoot with bubbles and add it to your Sweet 16 Photoshoot Ideas. For this, make a reasonable solution and create bubbles. Then, try to capture a close-up photo with a happy face for bubbles.
#32. Photoshoot With Health Spa:
Health spa provides beauty treatments. Give importance to yourself on your sweet sixteen and take care of yourself by creating a pampering spa day plan. You can do it at home and invite all your friends to attend it. You can do face masks, hair treatments, manicures, and pedicures. Don't forget to play music to create a cozy atmosphere. 
#33. Photoshoot Retro Tea Party:
As a Sweet 16 Photoshoot Ideas, you can arrange a vintage-style tea party for your friends. Take inspiration from the internet to get an idea about the vintage style and collect such teacups, saucers, decoration items, etc. 
#34. Map the Day
:
Sweet sixteen is an important event for a teenager. To make every moment of the day memorable, you can hire a professional photographer who will capture candid shots for you. You can grab the photo while enjoying breakfast, having a blast party, spa, cutting cake, etc. Such images will give you a nutshell idea of your remarkable sweet sixteen.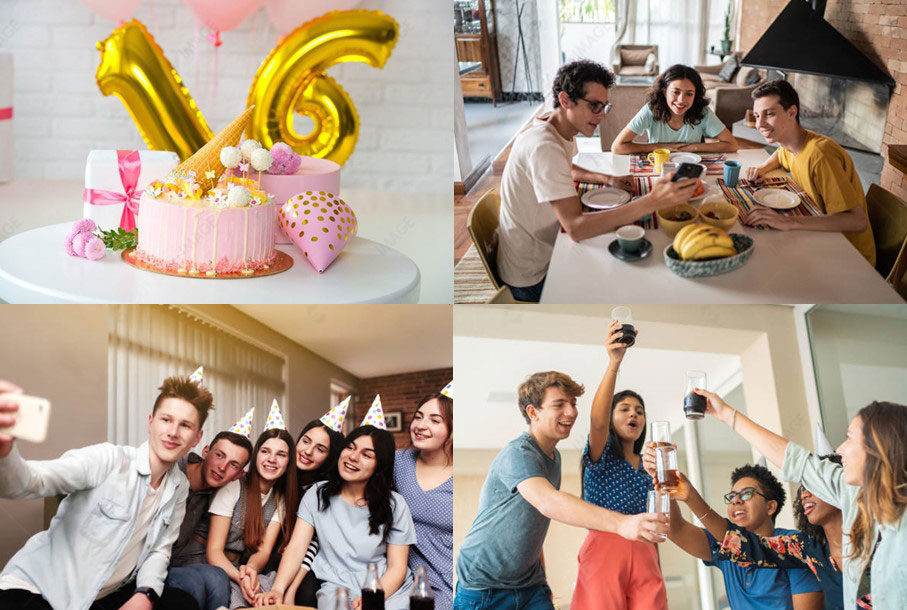 #35. Killing Style Feast:
Do you love thrilling stories? Then you can add Killing Style Feast as one of the Sweet 16 Photoshoot Ideas on your 16th birthday. You can take help from your friends and take inspiration from the picture below to create a mysterious killing-style feast. It's unique but a mix of fun and fear.

#36. Photoshoot within photo:
It's a beautiful idea to capture an image from another photo or camera view. Ask someone to focus a moment, like cutting a cake, on the phone camera and capture the moment from the phone using a different camera. It will add creative value to your Sweet 16 Photoshoot Ideas. Alternatively, you can shoot the old printed picture and photoshoot it from the phone display using another camera.
#37. Photoshoot in Pool Party
:
On your sweet sixteen, you can rent a pool to arrange a party with your friends. It is an active photo session where you can organize various games and have fun creating great memories.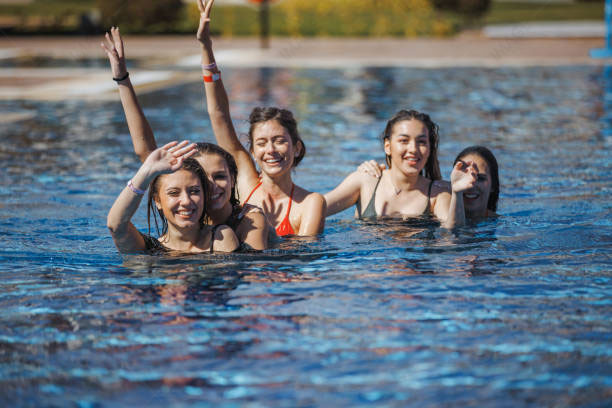 Alike turning a new leaf, the sixteenth birthday creates a special feeling among us, and we call it sweet sixteen. Won't you feel good looking back on the precious memories of your sweet sixteen? Then take inspiration from the Sweet 16 Photoshoot Ideas I have shared in this blog and apply the Photo Retouching Service to make those flawless.