We often come across many models and celebrities who appear in magazines, beauty pageants or cover pages with a gorgeous complexion and clear skin. Have ever wondered how they look so flawless and stunning every time they appear on the screen or paper? All thanks to photo retouching that has made modifying the images easy. The work of makeup artists is enhanced more by photo retouching and the images are made to look awesome in the post production phase when the photographer is done with the shoot.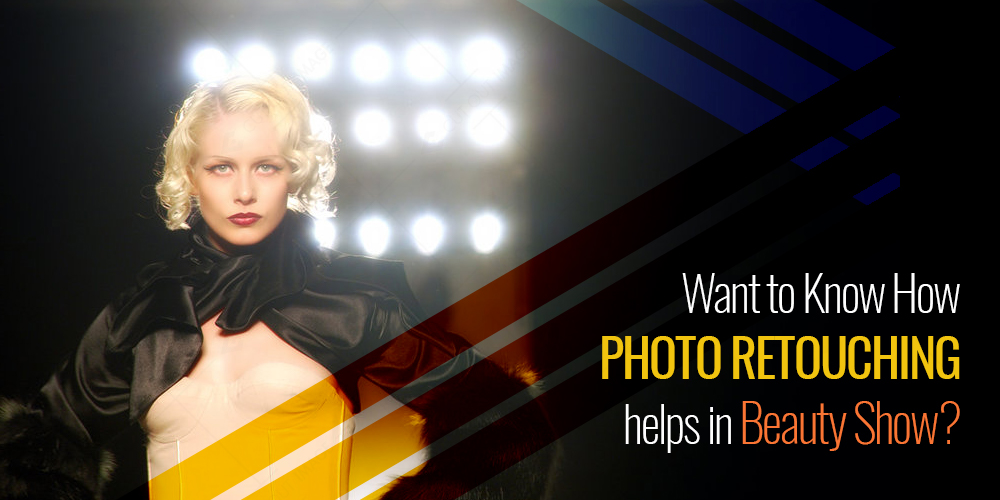 No wonder, makeup artists put in a lot of efforts to beautify the faces of the models but without photo retouching techniques, this is not possible to present the images on a bigger platform. Unless digital photo retouching is done, it is really impractical to upload the pictures as it is. Since with manual makeup also, some flaws are left behind which can be edited by using advanced retouching techniques. Like for an example, I have dry skin and when makeup is applied the skin starts looking flaky after a while. It is really annoying and with makeup also, the skin doesn't look perfect so in that case, digital photo retouching comes in handy and such annoyance can be avoided.
For photo retouching, all you need is an image editing software like Photoshop which helps in adding nice effects, filters and other textures to make the image look outstanding in every sense. The experiments you can do with Photoshop are indeed endless and when it is about a beauty show, photo retouching is something that cannot be avoided at any cost.
What can be done with the beauty show images?
Softening and smoothing the skin
Blemish and dark spots removal
Eyebrow enhancing or thickening
Unwanted hair removal
Adding artificial makeup
Adding false lashes
Putting glitter or sparkle
Removing bad backgrounds
Red eye removal and tooth whitening
No doubt photo retouching enhances the images but it is a very time consuming task. As you may know, you need a lot of skills and expertise to carry on this task. Perhaps you can miss out on really important tasks which need your time and efforts. So it is suggested to leave this to the professionals and focus on other things.
How to do Photo Retouching?
For photo retouching, you definitely don't need to do any special type of requests but to hire a professional company. Such companies have experts and skilled photo editors who can edit the photos with utmost accuracy and deliver quality results. Simply find a reputed and genuine company, ask them to give their quote, take a trial to assess their skills and once you are satisfied with the results, go on.
Send over the images via email or any file transfer system they have and wait for them to edit your photos. Usually, such companies offer a turnaround time of 24 hours depending upon the complexity of images so just wait for the superb results they are going to deliver.
After you have received the pictures, you are free to check them all. Take your time and see if the results are as expected. Once you feel satisfied, send the agreed amount and enjoy having the best pictures in hand. Since an image is worth a thousand words, it is important to have the viewers squint their eyes when they see the images. The models and celebrities have to look flawless given the typical world we live in so why not avail it as an opportunity and present the beautiful side to the world?
Have faith in the photo retouchers as they are the expert people who can fix any type of flaw as well as enhance the ordinary areas using different types of tools and brushes. Keep in mind that photo retouching can do wonders and will give the results you want!