Photographs are everywhere – on the internet, in the magazines, books, brochures, catalogues, social media accounts and newspapers etc. We cannot deny using photographs as our lives revolve around these pictures and we tend to click a lot of pictures to cherish later on. Since a photo speaks louder than words, it is extremely true for the online world as well. To grab someone's attention, a picture can do a lot more than expected. As you may know, images can convey unsaid things in a better way.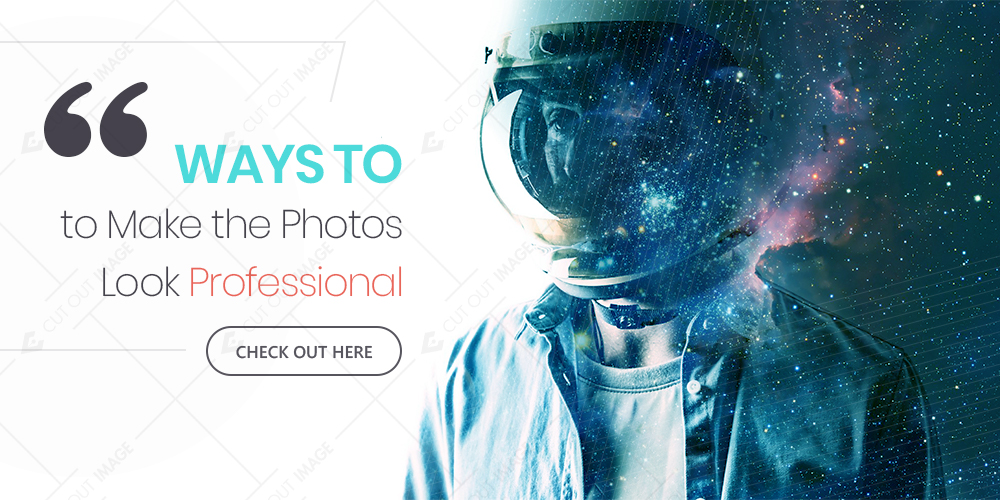 But it is important to create the images in a right and relevant manner to leave a positive impact when it comes to online selling. Here are the best ways to make the photos look professional and relatable to the outer world:
Create a Good Concept
Clicking pictures just for the purpose of clicking is not done when you are going to upload them on the online portals. Before doing a photo shoot, sit back and think why you need these pictures. To make a photo look professional, it is important to understand the idea first and then start shooting.
Working with Background
Now suppose, you own an apparel store, for that you have to take apparels' pictures and if anything goes wrong in the background, there is always an option to apply photo editing tools. This way you can create elegant and professional photos by applying clipping path, cut out image, background removal tool or photo retouching as desired. For the ecommerce portals, white backgrounds are preferred so if you have shot pictures against colored or distracted backdrops, better replacing them with white to get more viewers' attention.
Lighting
With poor lighting, you can never get good pictures. There must be proper light to add visibility to the subject and make it easy for the viewer to see it properly. If you shoot in low light conditions, you can edit the pictures in the post production phase by adjusting colors, tones and contrast etc. But it would be better if lighting is perfect in the shoot phase only.
Models for Product Photography
No ecommerce store is successful without product photography. Since the viewers cannot hold the product in hand, you have to give them the facility to see the product from every angle before purchasing. It is possible with product photography where you can hire models to showcase your product in a better way. Pictures look more professional when models represent the products and here also, photo editing is required for perfect results. Click the photos and then edit them in Photoshop by applying various techniques like clipping path, cut out image, background removal and retouching to add an appealing factor.
Conclusion
So these are few ways to prepare the photos for online portals. It is really important to create professional photos to get genuine leads and better conversions. Adopting these methods will help achieve set outcomes by taking the portal to a new level.