The visually attractive things always fascinate the viewers to take a close look at the product. Maybe that is the only reason for the conventional stores to do entreating window display and store display of their products. They use several props to make their products look enticing and ready to be bought. You will have to agree with me that we simply pass up the stores that don't give us a neat and beseeching looks.
Image optimization is called for two prime causes. The SEO based optimization allows you do install best and various sized images and they also affects the loading time of the website.
Given the fact that there are thousands of product images added in an e-commerce portal, you have to consider the measure of upload time. If your images will not be optimized, your site will take long minutes to display the content. Honestly saying, no-one these days has got the time to wait to get their work done. That is why every possible measure is taken by website holders to make the processing of their website faster.
Even if you are a novice player in e-commerce, one time will come when you site will become popular and start getting massive number of visitors. If you happen to avoid optimization at the initial stage then maybe that will be the time when you will understand the loss. Here are some of the quick tips for product image optimization, take a look:
Quality of images must not be compromised
No concession on the originality of the images either
Heavy images must be avoided
Heights and Width of the image has to be specified in pixels
Image naming is very essential
The attribute of SRC that identify the image URL
Use Keyword to optimize the image
Query Strings are to be avoided
The images are to be closed with XHTML reference
Always tag the image with some link
The performance of the website is imperative and considering that element, you have to use standard set of strategies of Image Optimization. This will not only make your website look more attractive and work amazingly in improving the performance but it will also give you a better placement in Google ranking. It will also supplement your online shopping experience.
Heading to the next section of our chapter today, I would like to discuss some of the tools that help in Image Optimization. All the tools that you will find below are easily available online. They have the easiest working and generate best results.
THE TOOLS
Compressor.io
Compressor.io is a powerful online tool for reducing drastically the size of your images and photos whilst maintaining a high quality with almost no difference before and after compression. The limitation of using this tool is, it allows only one image at a time that you can compress.
Smush.it:
Smush.it is the best online image optimization tool. It is a Yahoo product. Without hampering the quality of the image at all, this tool can easily optimize as many images as you like. You can optimize multiple images at a time. This software has the ability to process various image platforms such as JPG, PNG, GIF, etc. These all can be optimized up to 1 megabyte in size.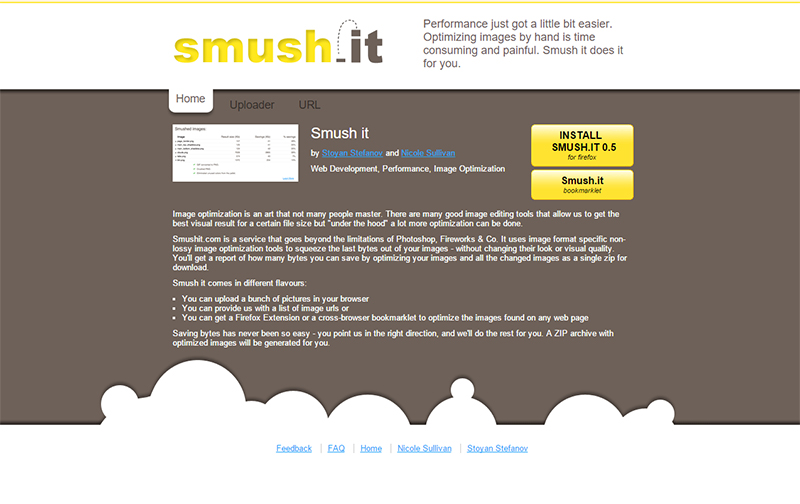 Puny PNG:
It is another brilliant software option to edit image online. The supported platforms by the images are JPG, PNG, GIF, etc. In this case you can compress up to 20 files in a go up to the size of 500KB. The paid package of the software offer higher compression and many other credible features. You can optimize up to 5000 images of 1 MB in size each month. If you want to switch to the pro plan of Puny PNG, you will have to pay $3 per month.
Trimage:
Trimage is a perfect cross platform tool that helps you in optimizing images. There are various types of platforms used for various types of files. You can use OptiPNG, Pngcrush, AdvanceCOMP, JPEGoptim, etc for various file types. The files are compressed in utmost quality with lossless levels. It is a free tool compatible with Linux and UNIX systems.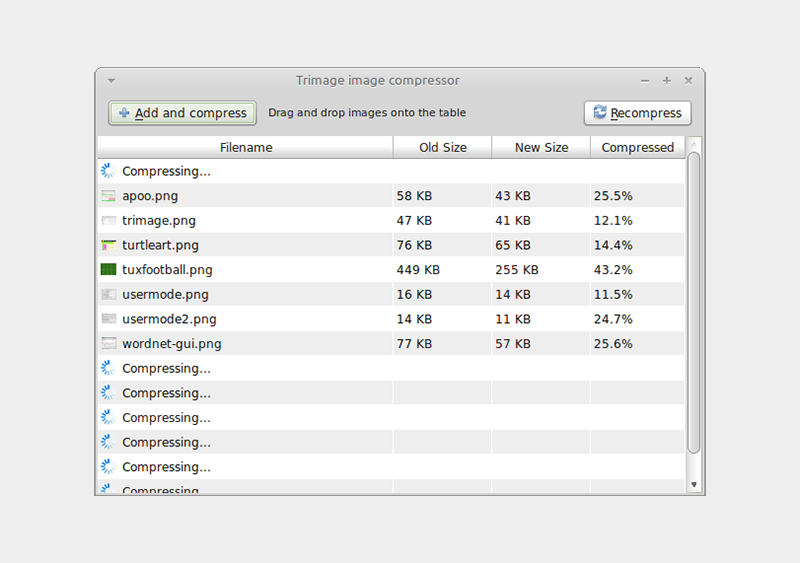 ImageOptim:
This application is dedicated for MAC users that help in optimizing PNG, GIF and JPG files. The tool is associated with various platforms such as PNGOUT, Pngcrush, JPEGOptim, Gifisicle, etc. It is also a free tool and can be upgraded in pro version. The top quality compression parameters are used that remove unwanted comments and color profiles from the images.
Kraken.io:
The aim of building this tool was to help you with optimization purposes. It is a simple tool used to optimize images. There are multiple methods that are used for resizing and cropping purposes. It has got the attribute of producing lossless images with the help of loosy options. You can also find a WP plugin for the tool. The basic version of this software is free of cost and if you want to enjoy better features then you can also buy the pro version which is available in the price of $9 per month.
PNGOUTWin:
This software has come up like a boon for all the Windows interface users. Highly technical and its own proprietary algorithms are used for the compression purposes. With the help of this software, you can easily convert and compress the images from TIFF, GIF, BMP to PNG and others of the kind. The technique can work vice-versa as well. You can easily compress more than one file at a time by simply dragging them and dropping them on the main window. For personal use, you can buy the tool for a monthly charge of $14.95 and for corporate packages; it is available for $29.95.
RIOT:
Radical Image Optimizing Tool is available for use to the customers for free. It is a window based program and help in producing utmost quality files with few clicks. You can compare the image file with the compressed file and see the difference by yourself. The tool features batch support for various types of files, color reduction, image adjustments and many other identical facets. It is also among the most appreciated tools for image optimization.