As a beginner or a pro photographer, few things are always considerable like introduction to the camera, working with exposure, mastering the shutter speed, DOF, aperture and composition etc. To give you a basic understanding how things work for photography, I am writing this article.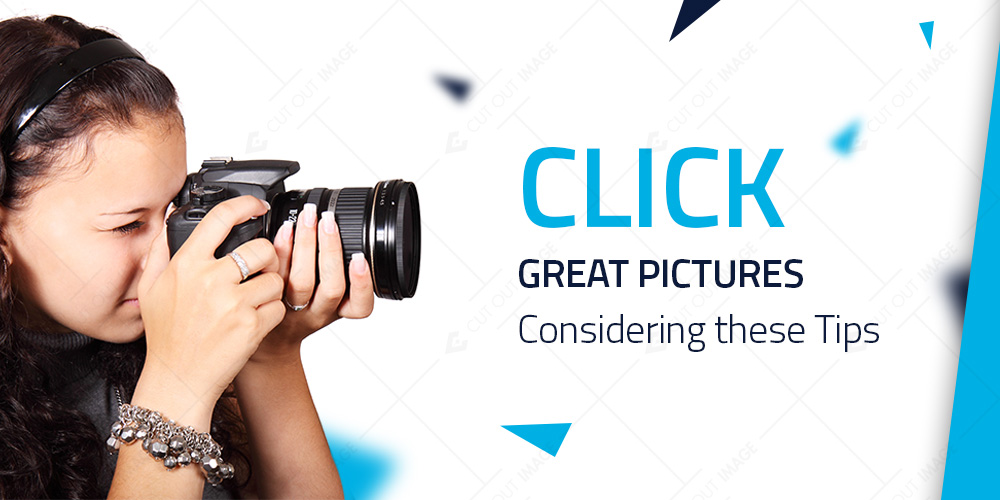 You might get confused with so many things to learn but don't panic as practice is the key to success. With every photo, your skills keep on improving and you take one step forward to achieve your dream shot. Keep all the elements in mind and only then you will be able to click a great picture. Read below:
Hold a Camera Right
Holding a camera right is very important in order to reduce blurry shots. Often times, while clicking the picture, the camera shakes and you don't even get to know that. So before clicking, make sure to hold the camera stable, stand or sit in a proper position and then take the shot. Or else, you can use a tripod to maintain the constancy and stability. Here are few things to consider:
Support the camera lens with your left hand and keep the elbows stable by leaning down on some concrete surface. Stand as stable as possible and press the shutter release slowly.
Camera Controls
To get really amazing shots, you should have total grasp over the camera controls. Aperture and shutter speed is quite crucial in photography if you want to take breathtaking pictures. Considering the awesome camera controls, it is your responsibility to make the most out of them. Even if you use auto mode or presets, you should know how each control works to get incredible results.
Basic Gears
Having only the camera doesn't work but you need other gears as well. These gears make your photography complete and helps in taking outstanding pictures. Here are few of them:
Tripod: The most important thing to carry along with the camera is a tripod. Having a tripod is priceless and you have to carry it if you want amazing results. Make sure that it is robust and sturdy to withhold the extreme conditions as you cannot afford having blurry shots in the post processing phase.
Camera Bag: Another thing to consider is the camera bag to keep all the stuff safe. The lens, camera and other accessories must be kept in the bag for extra protection as you might come across some mishap that can damage your expensive camera.
Extra Lens: Always keep extra lens in your bag to get an edge over different focal lengths. Make sure that your camera has a feature of interchangeable lenses.
Battery and Charger: Both of these are saviours as the camera can get low at wrong times. So you have to change the battery instantly and also keep a charger to charge the battery.
Reflector: Not always possible to get natural light as there is a need to shoot at night or in late evenings. So keep the reflectors to control the light and get mind blowing pictures.
SD Card: Got knocked down due to the storage space? No worries, keep an extra media card to extend the storage space and click as many pictures as you can.
Cleaning Fluid: Never leave home without this. Keep a lens cloth and cleaning fluid to remove away all the dust or dirt that gathers up on the lens to ruin the shots.
Lighting
Photography looks good when captured in good light. To really master this art, you should learn how to adjust the lighting and how to control it. Natural light is best for photography but you may or may not always be available at that time. If possible, click the pictures in the high noon and few hours before or after to get really nice shots.
Photo Processing
Clicked the photos? That's it? No, you have to go for the photo editing too. In the post processing phase, you will see many flaws in the images which you need to fix to make the images look beautiful. For the photographers, Photoshop is great software to edit the photos for uploading on the sites, magazines, brochures or other platforms.
So why not consider these tips and take your photography to a new level?