Pictures are an important part of everyone's lives and need to look the best to reveal the best personality. As a person, you have to look good while posing and if your photographs are not good enough, no one would like to look at them. Here are few tips to click outstanding pictures and attract the viewers: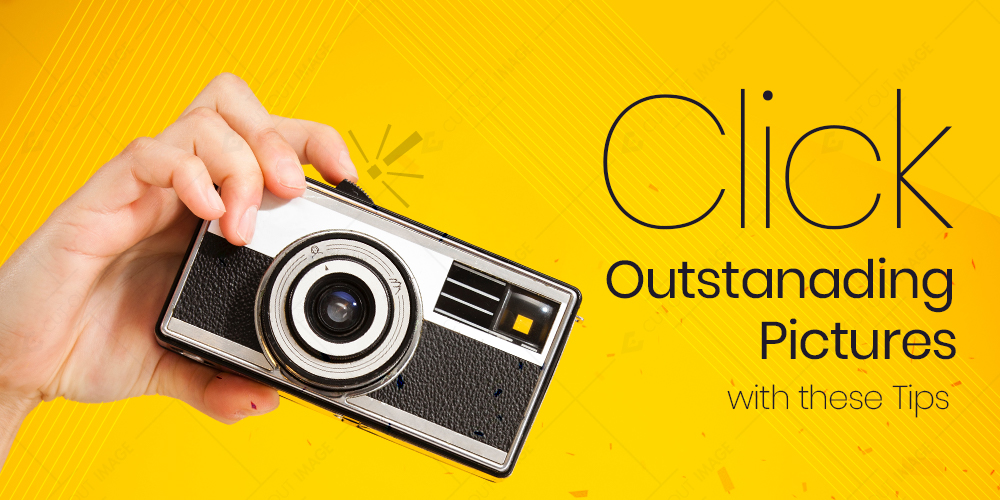 Get close to the subject
Photographs are good, bad, average and best. It depends upon you how you want your picture to look so get close to the subject before clicking the picture. If you want the images pop out from the background, it is essential to focus on the main object rather than the backdrop. Yes, background matters but the subject is primary. For the product images, getting a step or two closer is extremely important as the frame has to be filled with the subject without any wasted space. If you do get much of the background, you have to go for background removal later on.
Light matters
Light plays a major role when it comes to photography. See the light from where it is coming from and how you can use it for the photography. It can be natural light from the sun or artificial light from a bulb or lamp. Make an effective use of that light and interact with the subject to make it look stunning. But take care of the casting shadows as they can ruin the whole appeal of the product and make the results bad.
Flash in the day
It's a myth that you should not use flash during the day. You can use flash at night time or indoors to get really outstanding results. Since the sun can create harsh shadows on the subject, it is suggested using flash in the day time as well. By using the flash, you can add extra light on the subject and create an even exposure by filling in the bad shadows.
Add a frame
To bring attention towards the subject, what you can do is add framing around the subject. When someone looks at the pictures, they expect finding some exceptionality and uniqueness. So to give the viewer's eye that primary focal point, you can frame the subject.
Read the Manual
Every camera has different set of requirements and settings so before clicking the pictures, read the manual first. Understand how your camera works according to different situations and weather. Since every step is important in photography journey, by reading the manual, you will get to know everything your camera can do.
Use your Brain
Use your brain while shooting and try noticing the expressions and different light conditions. Sit back and see how you can create a picture out of those particular elements and try to induce artistic effects in the picture to grab more attention.
Hope you found the article informative! Try these tips the next time when you are ready for a photo shoot. Have a good day!