Photography is an art and practice of generating long-lasting portrayals. Ansel Adams narrated photography, "Photography is an austere and blazing poetry of the real." And when you feel to edit those images then you must need to know How Long Does It Take Photographers To Edit Photos, This is the most important part to know.
With a view to generating income, photography has been widely used for business purposes apart from personal use in the contemporary world. The business has to focus more on its product photography and editing to enhance the view and attract customers. 
This blog will cover –
How long does it take photographers to edit photos?

How to edit photo for outstanding image

Software's Professionals prefer to Edit Photos

The

importance of photo editing

Why needs photography in the business

Various styles of photography

How to take a great shot
 Let's dive into the deep to know the elaborated information on the above points without consuming time.
How long does it take photographers to edit photos?
Time is precious, and it is one of the factors of the investment of the photographers. Therefore, they should calculate the timing of editing a photo since they will set the pricing. Besides, a business requiring photo edit for their product visualization should know the timing they will have to use behind this task.
Photo editing is a complicated process that requires not only sound knowledge but also time to execute. Now the question is, How long does it take photographers to edit photos?
Photographers or professional editors utilize the timing that can vary based on client requirements and their expertise. Photo edit timing depends on certain factors mentioned as below: 
The purpose and the category:
Different platforms demand different requirements for image type, quality Etc. That's why the category will differ depending on the goal, where, and why the photo will be used. Therefore, the edit level will vary with the time.
Status of the primary shot:
If the initial photo is good enough, it will take less time to make a stunning one. But if the initial picture is faulty, it will consume much time depending on the condition.
Complexity level:
As discussed before, if the photo needs a basic level change, it will take less time than the photo needing a clipping path or other critical editing services. The more challenging the requirement, the more time it will consume.
The number of images:
Fewer images will need less time, whereas a bulk of images will require more time. 
Retouching experience:
Photo editing timing also depends on the editor's experience dealing with different edit levels. A starter will take much more time than a pro one.
Depending on the facts mentioned above and editing software, a photographer or professional editors take 1 minute to a few hours to edit per image, considering the quality. Let's look into details with various edit options :
Technical Adjustments:
Technical adjustments include extracting unwanted objects or background, cropping the main subject with frame Etc. subject to the structure of the photo. It takes 2 to 3 minutes to execute per image, depending on the genre of the photograph and other requirements.
Color And Exposure Adjustments:
It takes only 5 to 10 minutes per photo if the photographer executes the basic level edit, including the color exposure adjustment. Depending on the experience and skill, a photographer can utilize multiple adjustments in a few minutes. 
Sharpness Adjustments:
This process includes sharpening any object with the required degree. Editors execute this carefully and take a maximum of 30 seconds per photo.  
Filters and Brushes:
If the photo is not captured correctly, there will be some unwanted object in the photo. So the editors need to use brushes to deal with those objects. Finally, the editor uses the filter and brushes feature to enhance the main subject that shouldn't take more than 5 minutes.
Retouching:
Photo Retouching is the process of extracting any obstruction to create a perfect image. It is a handy process that consumes significantly longer time than other types of editing. A professional invests at least 25 to 60 minutes on one photo on average, distributed as below: 
Technical Adjustments up to 10 minutes
Color and Brightness Adjustments within 5 to 20 minutes
Tone, sharpening, and others will take up to 15 to 30 minutes
Photo Manipulation:
Creative Photo Manipulation is the process where you need to create new elements for a photo. It can be a mountain, sky, sea, or anything else, depending on the context and requirement of the client. It is a complex process that takes up to 12 hours per image, depending on the conditions. On average, photographers apply 1 hour or more per image. 
Photo editing is the crucial part of photography that needs sound knowledge with skill. Besides, quality also matters depending on the experience. So, to accelerate the sale with photo editing, you can pass the buck to Cut Out Image. Their hotshots are experienced in this field and ready to favor you with their outstanding service. Therefore, without any delay, you can contact them and hit the sale. However, as you know, there is no such thing as free lunch; you will get the pre-setted pricing with a sample for the service on the specific page.  
How to Edit Photo for Outstanding Image
If we consider photography a process, taking photos is the half task where photo editing contributes to the rest. Editing a photo is more complicated than taking a shot. A skilled photographer takes multiple attempts for a single subject as pre-process and post-process apply various editing techniques on the best one selected from the raw photos. 
This photo editing process can be simple to complicate, depending on the subject and purpose. You can do the simple one manually, but the completed one needs a professional editor who uses different software. 
For the simple editing, you need to execute the following steps depending on the image:
Cropping:
Every photo doesn't need to go under the cropping process. However, sometimes the image consists of an unwanted object at the edge of the frame. You can remove those and enhance the subject by cropping it. You can do it automatically or in an aspect ratio. During cropping an image, you should keep in mind the pixel that makes up your photo. When you crop an image, it reduces the size as well as the pixel of the image.
You can go through the below steps to crop an image: 
Select and open the image
Go to the option or picture tool
Select the format tab and choose the crop option
An overlay will be there over the picture
Drag to crop as you want and save the photo
At the time of cropping an image, you should consider the below- 
Don't crop any object that relates to the subject
Crop unnecessary things that distract the image
Don't centre your subject all the time; leave some breathing room
Don't cut any body parts like- hands, head, hair Etc.
Keep a tiny portion of the top.
Straightening:
Before you move to execute other changes, check that your photo appears straight! Straightening balances the angle of your images. The main aim is to rectify the horizon lines and ensure your photo doesn't get deserted.
You can execute straightening manually and automatically both. In Lightroom, you can find the auto straighten option. To straighten your picture manually, you should do the following- 
Go to the crop panel of the photo edit tool
Select straighten ruler icon
Draw a line on the photo where you want to straight
 Press Enter to confirm
White Balance Adjustment:
White balance is a modification tool for the degree of color that targets the color, mainly the white. Usually, a picture contains too much blue or yellow, where a white balance can help maintain a good balance. It ensures the color looks the same in the camera and our eyes as natural. You can do it in your camera before capturing or in software after capturing.
Sharpening And Noise Reduction:
If you want to enhance the focused object to be clear, you can use the sharpening option that adds contrasts to your photo. However, it won't work excellently for all pictures, especially the blurred ones. Therefore, it is better to use the minimum level of sharpening for making a wonderful photo. 
Noise in photos is the visual distortion that makes the photo grainy. You can remove noise from the photos. Noise reduction indicates that you are removing information from the photo. For this, the editor needs to be cautious about eliminating noise. The reasons for noise in the capture are-
Electricity
 Heat
Sensor illumination levels
Depending on the reason, this noise can be categorized into 3 classes- 
Luminance noise noticed as contrast roughness in photos
Color noise appears in photos as accidental, uneven color spot
Hot pixels are a consequence of the camera sensor warming up and frequently taking long exposures.
Noise is a common issue a photographer faces at the time of editing. There is no standard scale available to measure the amount of noise, high to low. We can use the below modules to reduce the noise using lightroom- 
Lightroom 
Neat Image
Noise Ninja
Topaz DeNoise
Nik Dfine,
Image Stacking
Tone Curve Adjustment:
A powerful tool for a photographer is the tone curve adjustment used to adjust the color brightness and contrast of the photo. You can make the picture darker to brighter and adjust the contrast level using this tool. The tone curve consists of 4 exposure scopes: 
Shadows
Darks
Lights
Highlights
Each scope acts for different exposure values of the image.
So far, we have discussed the simple methods of editing photos. Now it's time to know about the critical approach that demands skill, sound knowledge and last but not least appropriate concentration. 
Clipping path service:
Clipping Path Service is one of the intricate processes of photo editing that isolate an object from the photo. Mainly, skilled photographers use the Pen tool in Adobe Photoshop to execute the clipping path for creating a sharp and smooth picture edge. Depending on the complexity level and requirement, this process is classified into five classes as below: 
Basic Clipping Path:

appropriate for products that appear square, straight, round, oval-like book, mug, ball, egg Etc. 

Medium Clipping Path Service:

it is more challenging than the basic one dealing with pictures containing designs and multiple holes with numerous anchor points. Photo editing for a bracelet, shoe, engine parts needs this category clipping path service for better visualization.

Complex Clipping Path Service:

It is divergent and appears more complicated than other clipping paths. Images that hold more than ten embedded transparencies with multiple closed paths go under this clipping path service process.  

Multiple Clipping Path Service:

It is the most complex procedure executed for images. It allows the editor to change every element of the picture as per requirement like background color, size, rotation, Etc. Different industries widely use this service for their products, especially fashion products.

Super Complex Clipping Path Service:

It is the last category of clipping path service that demands extreme professionalism to execute since it holds double holes with more than 100 paths to create. Heavy ornament, group photos, flying hair, fence Etc. requires this type of clipping path service
Photoshop Masking Services:
While editing a photo and Photoshop Image Masking is going on, then you need to enhance the main subject. Without using photoshop masking, you may spoil the entire photo. Photoshop masking is used to protect the specific portion of the photo from being changed. 99% of photographers around the world use this feature to create an outstanding image. There are multiple photoshop masking techniques available based on the program you are using.
Alpha Channel Masking:
It is a pixel-based technique for image masking in Adobe photoshop. It facilitates the editor in downloading or uploading images quickly due to making a lighter version of the isolated object. After using the basic image mask, if the editor saves the isolated object in the alpha channel, he can use the object prominently wherever needed. It also benefits the editors by giving options to change color, size, brightness Etc. It consists of 256 levels of grey color. The editor uses this image mask for visualization of hair, wedding photos Etc. 
Advanced or Complex Layer Masking:
Think of editing a picture of a cat. You want to edit the illustration. Since it is a furry object containing many hairs, it would be very tough to manipulate appropriately using other photo editing features. However, you can do it effortlessly with the most satisfactory result using the Advanced or Complex Layer Masking in Adobe photoshop. But this masking requires an expert to execute. 
Photoshop Transparency Masking:
You can use the transparency masking process to show or hide any object from the layer. Here you can see the other part of the object in the edited picture. Two layers are used to control the bottom layer that is visible in the upper layer. It is the best option for photoshop masking after clipping the path. 
Translucent Image Masking:
It is the most challenging masking process global professionals use for photo editing. This process allows visualizing the other part of the object partially less than transparency but more than an opaque object.
Photoshop refine edge masking: How long does it take photographers to edit photos?
When you will separate an object from an image to set in a new background if you notice, you can see that the edges may not be smooth properly. There will be some inconsistency. An expert in photo editing can use photoshop to refine edge masking to solve this problem. It will look natural rather than edited.
Photoshop Shadow Creation Service:

It is an editing service that enables the editor to add shadow to give the picture an authentic and aesthetic look. However, this shadow creation service deals with a significant quantity of practice and experience. It can be divided into several categories like drop shadow, natural shadow, and mirror shadow. 

Drop Shadow:

Businesses moving ahead to market and promote their products use drop shadow service to visualize their product to the potential customers. In this process, after removing the background, a black or grey outline is created to give a 3D look with a smooth faded edge. Products deals with a drop shadow are T-shirts, sneakers, sweets Etc.

Natural Shadow:

Nothing can beat natural things. In the natural shadow process, the object already has a shadow. The editor keeps the original shadow and changes the background only to give an authentic view. Usually, this process is used for real-life pictures.

Mirror Shadow:

If you place something on a mirror, there will be a reflection. The mirror shadow process is used to give your object that reflective view appearing in the bottom area of the product. This reflection can be side by side or down to the object. It is also known as reflection shadow. In this process, the editor should be cautious of the form and opacity of the product. Usually, glass, steel products, glass bottles, shiny electronics are subject to this process. 
Photo Retouching Services: How long does it take photographers to edit photos?
Best Photo Retouching Services, Capturing a photo is not enough to give it a unique look. There are some more technical applications to modify the capture and provide the final marvellous look called photo retouching service. At present, marketers have lessened the use of a model to showcase their products. Now the product itself is enough to attract customers' attention, and it has become possible with photo retouching. The standard field of a development to retouch is as below- 
Dust Removal
Scratch Removal
Useless objects Removal 
Creases Removing
Glare Removal
Light Correction
Color Matching
Photo retouching:
Photo retouching can be categorized into three types like basic, symmetry, and ghost mannequins. So let's know a bit about them.
a) Basic:

The basic retouching is divided into three levels like light, medium and complex. Light retouch deals with removing unwanted things like dust, scratch, creases and recreating the area. Medium retouch deals with smoothing the edge shape after cleaning unwanted objects. Focal points for Heavy retouch are exercising with shadowing and consistency in details. 

b) Symmetry:

When you capture the product using a mannequin or hangers, it creates a poor look asymmetrically. Symmetry retouch service is applicable for tops, pants, and jackets that look sloppy if you capture it asymmetrically.

c) Ghost Mannequin:

It is a powerful post-production photo editing strategy to showcase products widely used in the fashion industry. It is also known as a 3D mannequin or hollow man. In this process, the editor combines two or more photos of a single figure and creates an image to solve the showcase problem. In addition, it helps to focus on the product appropriately. 
Based on the above details on the photo editing process, if you can understand the process, you can do it in-house. However, if you think about how long it takes photographers to edit photos, you will find it takes much time to give a flawless view. In that case, you can look for professionals from outhouses like Cut Out Image.
Softwares Professionals Prefer To Edit Photos: How Long Does It Take Photographers To Edit Photos
Whether you capture with your smartphone or a professional photographer, editing your shots before uploading them is indispensable. But the challenging part for a photographer is to select the equitable software application for their shots as it varies based on the picture. And you have to know How Long Does It Take Photographers To Edit Photos as well.
Photo editing software enhances the image focusing on your key subjects and reshapes the typical picture into a stunning one. 
This part of the blog will encompass the best photo editing software photographers call upon to perform photo editing.
Adobe Photoshop:
How Long Does It Take Photographers To Edit Photos? Before visiting this page, you may have gone through some other pages to know about the best photo editing software. Then you will find it familiar everywhere to mention Adobe Photoshop as the best user-friendly photo editing software. Every professional photographer, editor, designer, the artist prefers Adobe Photoshop as their first editing tool globally because of its advanced editing features. A few key features you will get using this software are: 
360 editing tools, including ample filters and brushes          
Best masking and selection feature
Sophisticated retouch and clone options
Fast editing, even if the file is more prominent in size
Supports all formats like JPG, PNG, GIF
Facilitates with 3D design option
It facilitates numerous editing features that a beginner faces difficulty using at the first attempt. But, once they utilize it piece by piece with patience, believe it, they would start to love it since it will save their workspace. 
Adobe Lightroom:
If you think of the best photo editing software after Adobe Photoshop, you must consider Adobe Lightroom as one of them. Why and How Long Does It Take Photographers To Edit Photos? Because this software will accelerate your editing task with simple and gold-standard editing features. Some of the features you will get from using it are: 
Maps out practice session for each module after downloading
Clean and easy workspace 
Swift approach to the image library and adjustments
Facilitates with the groundbreaking editing tools
Photo organizing by face detection feature 
Noteworthy filters with fixing and blurring tools
Customizable sliders supporting different devices
Capture One:
How Long Does It Take Photographers To Edit Photos After capture one? A renowned mobile company, Phase One, introduced Capture One in the photo editing tool market. It is like Adobe Lightroom with some distinctive features as below:
Reserves your photos in sessions as well as in collections
Keywording feature to add a unique tag on your images
Customizable layout and keyboard shortcuts
Advanced color editing with layer adjustment
Faster execution with voluminous photos
ACDSee Photo Studio Ultimate:
How Long Does It Take Photographers To Edit Photos by ACDsee? ACDSee Photo Studio, an alternative to Adobe Photoshop, is a photo editing software striving in the market for a long time. Recently, it has released an updated version, ACDSee Photo Studio Ultimate, which is an all-in-one software offering sophisticated tools for photo editing as below: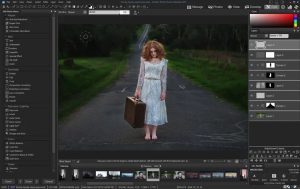 Edit source files without importing
Ensures good quality of the image with the speedy filter
Organizes images by face detection
Facilitate with noise reduction feature
Offer color wheel for color adjustment
Corel Paintshop Pro:
How Long Does It Take Photographers To Edit Photos by Corel Paintshop Pro? One of the most inexpensive but effective photo editing software is Corel PaintShop Pro though it doesn't have any advanced editing feature. It is a simple photo editing tool that can lead your image to the next level. Standard features this software offers are: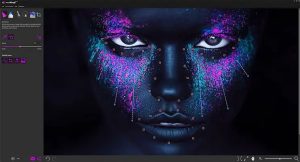 Smooth user friendly
360 editing features
Offers layout and masking feature
Provides learning tutorials
Extensive brush, color, fixing tool for adjustment
Provides a pre-existing template for graphic designers
Skylum Luminar:
A professional photographer uses Skylum Luminar software as an alternative to Adobe Lightroom. A photographer experienced with Adobe Lightroom interfaces can easily understand this one to use for photo editing. It is well-known for its Al slider feature that helps to fix your images automatically. Some other features it offers areas included as the following: 
Offer Al editing options
Complete set of filters options
Adjustable layer and mask
Speedy editing feature
Different view options are available
Canva:
Canva is very useful for beginners who lack technical knowledge of advanced photo editing because it offers the most straightforward interface. Key features of Canva are: 
Provides more than 8,000 templates for graphic design
Includes drag and drop option for photo editing
Come up with bubble maker, Stickers, blur and transparency tool
Templates for grid and frame
It saves photos in the cloud
Pixlr Editor:
Pixlr, a simple but powerful alternative to Photoshop, is a well-developed photo editing app. It is a web app offering splendid customization features to apply in photo editing. A small portion of features it provides are: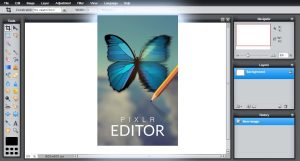 You can use it from anywhere since it is an online app
It offers more than 2 million effects free of cost
Avails creative app for both desktop and mobile user
Aids to create unique filters
PicMonkey:
PicMonkey is an inexpensive photo editing software. Similar to Canva, it is simple and user friendly for the starter editor. It offers basic editing features including cropping, straightening, adjusting brightness Etc. Some other remarkable features are: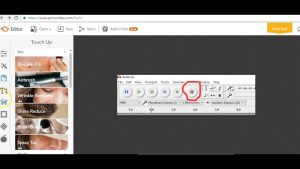 Basic filters with collage option
The pre-set template as well as a blank canvas
Auto size available to use on social media
Advanced design tool for creating stunning photo
GIMP:
GNU Image Manipulation Program, known as GIMP, is a photo editing software that offers a universal set of photo editing features free of cost. Mentionable features of this tool are as below:
Offers pro-level features to create catchy photos
Facilitates with high-quality retouch feature
Allows to integrate with different programming languages
The Importance of Photo Editing: How Long Does It Take Photographers To Edit Photos
Have you heard the name of Jimmy Nelson? He is a prominent photographer from the UK who has pulled off multiple international awards in his bucket for taking the excellent shot since 1987. His spectacular captures are exhibited in many museums and leading art galleries globally.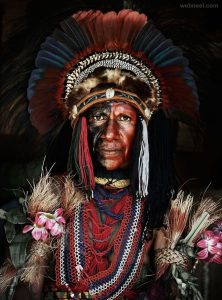 Can you guess what has enabled him to make his photos outstanding and do you know How Long Does It Take Photographers To Edit Photos? Do you think only photography played a role here? No. The thing that played an equal role here was photo editing.
Any experienced photographer will consider editing as an actual application for their photos in various tones. Now, the question is, why do they go for editing? The short answer is – Photo editing is not about changing the image; instead is the practice of meliorating the capture to give a stunning view that would not be possible in-camera solely.
Some other reasons for what the professionals go for photo editing are as below-
To Process a Good Photo:
A good capture depends on contrast and saturation. It can't be pre-set on the camera automatically. That's why after capturing a shot, it demands to adjust the contrast and saturation that falls under photo editing.
Helps to Apply His Own Style:
After the shot, the edit option allows the photographers to manage the photo as they want.  For instance, they can use the preferred tone and style and attach the brand name to avoid copyright issues.
Bring Life to a Picture:
The photographer can give life to a standstill image by balancing color, making it vibrant, adding a stunning look through photo editing.
Facilitate in Telling a Story:
Photography is also known as a storyteller. When we glance at a photo, we try to find the story behind it. However, when we take a picture, we can't capture a situation that can describe the story. In this case, photo editing can help you enhance items on the photos that will assist in recreating the whole story sternward the picture.
Facilitate Product Marketing:
Photography is a must in online business. A good shot is needed to attract customers where photo editing can be the icing on the cake to visualize their product. If more customers get persuaded after checking the product photo, the sale can drive more.
Why Needs Photography in the Business: How Long Does It Take Photographers To Edit Photos
Millennials, Generation Z, are the digital natives of our society who are much more tech-savvy and experienced purchasing online and in-store in this modern era. According to research conducted by Statista Research Department, on Apr 29, 2021, Millennials heavily utilize mobile internet connections at the second-highest rate. 
There is a proverb, "Don't judge a book by its cover". But believe it or not, in this digitalized world, this generation goes in the opposite direction to this saying for making an online purchase decision since it saves time allowing purchasing 24/7 cycle. 
They scroll the pages of the business brand and choose the product. Then, they check 2-3 photos of the product and, once impressed, make the purchase decision. So, it is intelligible that you need photography to showcase your product and galvanize them to make a buying decision.
Suppose you are dealing with the e-commerce sector with your product. As a first step, you have uploaded your photos without editing, as the way you have captured. After a week, can you think of a pretty amount to sell of your product? No, you can't expect it. Do you know why? Because whenever a customer wants to buy a product online, they visit the specific page and check several photos of the product to check details. A stunning photo can attract them to review the product to conclude a buying decision. 
Keep in your knowledge: How Long Does It Take Photographers To Edit Photos
Keep in your knowledge that the first impression is the last. Without any editing, how good or impressive your product is, it can't attract them. For your product promotion, you need to go for photo editing after photo capturing. An enhanced photo can help you to kick-start your sale positively. That's why in today's business world, all businesses, primarily e-commerce, fashion houses, jewellery shops, modelling agencies, magazine houses, Etc., give importance to photography.
Stunning photography demands good photography along with time, energy and sound knowledge on editing. Unfortunately, you may not have the required expertise to generate superior photos for your product. Even when you utilize the most advanced photo editing software available, your outcome might not be as immaculate as the experts. On this grounds, you should contact the photo editing service provider for the best photo manipulation service. 
Various styles of photography: How Long Does It Take Photographers To Edit Photos
Photography was first invented in the 1800s by Joseph Nicéphore Niépc. Over time, it has become more popular that requires more and more technical and creative skills.
Before you jump for editing, you need to capture the photo first. So, let's learn about various styles of photography. 
Portrait Photography:
The photographer shots this type of photo for a person or group posed or candid. Family photos can be an example of portrait photography. Dream Weaver, Glimpse, Wedding Chronicle, Etc., are working with portrait photography.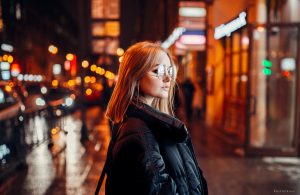 Photojournalism:
It is a storyteller of any news where the photographer tries to describe an event or situation through photography only with or without any text. The prize-winning photograph of Rana Plaza doesn't need any text to tell the story. We see this kind of photography in newspapers, magazines, or any other social blog content.
The story behind the photo is that the person didn't want to leave his beloved one in danger though he knew death's ultimate result. It shows his unconditional love for her. 
Fashion Photography:
Fashion houses use this photography style for fashion products like dresses, shoes, ornaments, accessories, Etc. Different fashion brands like Nike, Gucci, Hermes, Zalando, Adidas, Gentle Park, Ecstasy, Etc. use fashion photography to showcase their product online- offline, in brochures, magazines, or newspapers. Prospective customers check these photos, decide to visit their site and make purchase decisions.
Sports Photography:
Sports photographer captures different moments (exciting, sad, Etc.) of the sports. This kind of photography needs a high-quality camera as the photographer needs to focus from a distance. Sometimes they need to capture photos in Zoom view from a distance. We can see this kind of photography in the newspaper's sports section.
Still Life Photography:
This photography includes capturing natural or artificial objects or things like cut flowers, fruit carving, found objects, natural scenery, Etc. Many people think fashion photography and still life photography are the same though they are different in genre.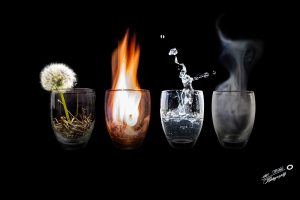 Architectural Photography:
This includes the capturing of interior and exterior designs of buildings. This kind of photography is done for commercial purposes. Developers spend a good amount of money on this photograph to publish on their company brochure, newspaper, or on other sites to show the prospective customer about their service. 
How to take a great shot and How Long Does It Take Photographers To Edit Photos
Photographers need to consider different factors during photography. In this part of the blog, we will learn how to do photography step by step. So, let's dig into the deep. 
Set the camera:
The first and foremost thing you need for photography is the camera setting. Before starting photography, you should know the details regarding the initial settings of the camera. For regular photography, you should consider the following facts- 
Use a short telephoto lens to flatter your subject

Shoot in manual mode using autofocus 

Use single shot for drive mode

Use a tripod if you are not moving

Shutter speed should be at least 1/200th handheld

Use high ISO to capture darker scenario

Use Aperture within f/2-/4 for a single object and f/5.6-f/8 for groups.

Do a custom white balance.
Set the Background:
A background can make a picture bad to stunning. Simple, plain, and white Backdrops are the best suited for product photography since they will help visualize the color, shape, and other details properly. You should prioritize the background equal to the subject of the photo since a distracting background can impact the visualization of the subject. Background can be a fantastic component of photography to tell a story effectively. Some tips for creating great background are as below- 
Choose a plain and straightforward background

Try different Shooting Angle

Use Aperture and focal length to blur the background

Use bokeh at the golden hour

Try to fill the frame with the subject      
Ensure proper lighting:
Lighting is predominant for photography, whether it is natural or artificial. It emphasizes all the components and criteria of your images like shape, shadow, contrast Etc. Within the frame. Here are some tips for lighting to use in your photography- 
A Speedlight or flash 

Don't use direct sunlight; use a black flag to diffuse

Try to learn about 5 standard key light

Use multiple lights

If possible, use a reflector

Try to use "golden hour" if you are shooting outside.
Follow the rules of thirds:
One of the most valuable techniques used in all types of photography is the rules of the third. It refers to dividing the photo into 2 horizontal and 2 vertical lines to position the essential elements within the points where they meet. You don't need to go along with the rules of third for all the captures. You can break the rules for capturing a mesmerizing one. But before that, learn the rules first to apply.
Capture more photos:
Don't stop capturing one image. One-shot can't ensure a perfect one. Even the experienced photographer captures more than one shot for a subject. In the beginning, you may need to capture a bunch of photos, but at a specific time, after executing, again and again, you can shoot a perfect one. Keep in mind that practice makes a man perfect. So, keep practicing. 
Now you know how to shoot a good capture with different styles before you start editing. Accept the charge of taking a good picture based on the knowledge gained from this blog. You'll do great!