Due to advent of latest technology, E-commerce has become the most popular station. It has achieved immense growth in the shopping section. It is considered as the big revolution which imparts many changes worldwide. People now not to go to buy from shops rather they prefer online shopping. With the changing time, trends have changed a lot and people start following the new trends. Their mindset has diverted towards the online shopping which has impacted the arrival of e-commerce. Because of increasing demands for online stores, competition has reached to new heights which make people enthusiastically interested in shopping online. Setting up the online business and managing them is not as easy it appears. You need expert qualities for that. Not enough understanding of online concepts are necessary it also very important that how will you apply them making the right balance between everything which not only attracts your customers but also makes them your permanent users. For that perfectionist work, draw your kind attention towards every minor detailing in which product photography has assumed its important place.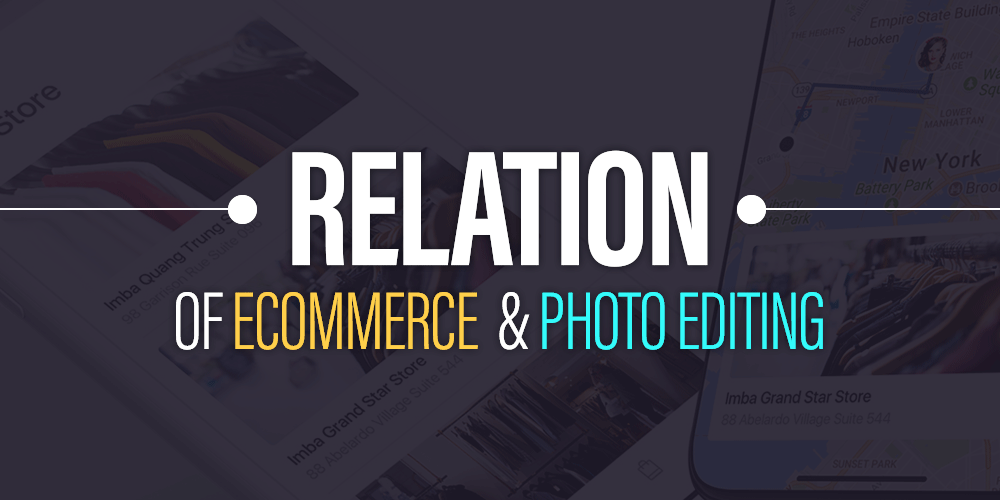 There are many things to consider like good products, properly explained its descriptions and the most important quality images which is the starting point for customers when they visit your website. Their decision of giving likes or ratings to the products depends upon the images that you displayed in front of them.so to match up with the changing world, product images holds its distinct place. Google as a recognized search engine will surely keep check on the quality and type of images uploaded by you at your website. Make sure that the images are of high quality, otherwise if it does not stand on the demanded grounds of the Google then they will be declared as spam by this engine.
For improving the images and to make them ideal, the only thing that comes in the minds is photo editing. It is the only way to make your images look perfect and which will ultimately increase the sales of your online store.
RELEVANCE OF IMAGES FOR ONLINE PORTAL
It is very clear that if anyone seriously wants to reach its online portal to peak then it has to take into concern the quality of the images that must be hovering. That is only the deciding factor for the people. By having the look they have to judge the product that is whether it is suitable for them or not. They cannot touch; feel the product only they have to evaluate the product on the basis of the presented images. This makes the images substantial for both the customers and for online sellers as for them they are the source of quality and for other ones they are only source of revenue. To earn good money you have to shift your focus to the image quality that can only be achieved through photo editing as original images are not that perfect. To make it look appealing and nice, various effects are added by the professionals. There are various techniques which are prevalent in today's editing world that are image manipulation, retouching, image masking, clipping path, image optimization etc. These techniques are really helpful in giving professional look to the images and making them strictly according to your customer's desires.
This is true that to enhance the image look, different tools and brushes are used and sometimes filters are also used. Image editor done commendable job when its image standout in the market either by doing simple manipulation or by doing basic touch-ups. If you are completely satisfied with the product images then shift your focus towards the images needed for advertising. After all to make a brand success it has to come in people's eyes and for that advertising is the suitable option. To make adds a success, images again have to be groomed well.
You can either use this photo editing software at your own or can take the help of various professional services available online or offline. You only have to consider their prices whether they are economical or not. These providers will take the images and do the necessary and required editing and upload the edited files for your online portal. The thing which matters a lot is the look of the images which can easily be improvised using the brilliant software, photoshop
So after reading this article you have realized it surely that photo-editing and e- commerce is inter-related with each other. For successful online portal, photo editing has become its necessity and photo editing has so developed and got popular only because of the online portals.