Do you like summer? It is a time full of color with better weather. It is the time for vacation, sports, and various events since the days are long that you can spend with specialty and photography. Yes, it's the perfect time for the photoshoot. Do you want to create memories with this beautiful summer and look for photoshoot inspiration? Then, hang on to reading since I will share Excellent 40 Summer Photoshoot Ideas 2023 today in this blog. 
Excellent 40 Summer Photoshoot Ideas 2023
The summer is the season for gorgeous & timeless photographs. So, if you desire to grab special summer moments to save as memory, check out our Excellent 40 Summer Photoshoot Ideas 2023 below. Then, utilize them to create a chic summer photoshoot by yourself. 
#1. Close to nature: 
Nothing can defeat nature in terms of genuine beauty. The sky, sun, moon, sea, mountain, river, etc., are the perfect source for refreshing and beautiful photography. You can move for summer camping or hiking for a new experience. Don't let your camera slip from memory to capture those adventurous or beautiful moments. You also can visit the sea beach that will offer you smooth, natural beauty. Hold a handful of sand to throw in the air and capture the moment. Isn't it interesting? As a part of a fun photo, you can capture the water droplets or wrap half of yourself in the sand wearing a cap and capture the moment, write something on the sand. 
#2. Sports Moment: 
Summer is the season for vacations and sports, especially for kids, since they don't have school to attend. It offers excellent naturalistic lighting to capture all of your joy, sweat, and emotion through the lens outside in the summertime. Therefore, you shouldn't miss the opportunity to capture the sporting moment. Just go to the beach, play with friends, dive into the water, or surface in the sea. If you don't like the sea, there is an alternative too. You can go to the beach, park, or sports club to play cricket, volleyball, or other sports with your friends or family and capture the moment. You can maintain an enthusiasm to induce a contrasting background for a summer photo shoot.
#3. Photograph With Fruits:
Watermelon comes into our mind first when we think of summer though it offers many mouth-watering delicious fruits like coconuts, berries, apples, pears, cherries, and pineapples! It is because the cold watermelon refreshes us in this hot summer. However, you can keep any of these fruits in your Summer Photoshoot since they offer a vivid tone to your picture. For the photoshoot, you can hold the fruit or a slice of the fruit close to your mouth and pose for the capture. You can also keep fruits in a basket, hand, or natural background. As one of the Excellent 40 Summer Photoshoot Ideas 2023, you can write summer or other words using the berries. 
#4. Capture Golden Hour:
Summer photography equips more vast golden hour opportunities that offer vivid color in the sky during the sunset. Besides, this time the photo gets soft golden tones without setting overexposure or manipulating the light. It is the magic hour for a photo shoot outside that you can consider one of the Excellent 40 Summer Photoshoot Ideas 2023. So, don't miss the hour for a creative summer photo. Beach and natural geographies are the perfect places to capture the moment. You can pose, be candid, create a silhouette or make fun with the sun. You also can capture the sun tiptoeing through objects like the sky, trees, mountains, sea, etc.  
#5. Capture Flower Power:
Flower photoshoot ideas are one of the Best Summer Photoshoot Ideas for 2023. Summer comes with vibrant colored blooming flowers like tulips, sunflowers, fuchsia, salvia, and many others. It can offer you the opportunity to capture the power of flowers. You can visit a flower field and hold flowers or flower bouquets. You can persuade your friends too with flowers. 
#6. Overlay Photography:
Overlay photography is an excellent idea to illustrate summer nature through your photography. First, consider the things available or enjoyable in summer and collect elements from various sources. You can overlay tropical leaves, sun-glass, passport, sea-shell, hat, cocktail, seasonal fruits or food, summer outfit, etc., and click the photo from the above. Don't forget to take a bright background contrasting the things in your photograph. One of the advantages of such a photoshoot is that you can capture it without going outside, just lying on a piece of cloth or any background. Besides, the things of summer will enrich the color palette of your photograph. 
#7. Chilly Drinks:
Summer is the season of being thirsty! So the beverage menu for summer includes a cocktail, mocktail, smoothies, coconut water, etc., which helps stay hydrated this summertime. So an ice cold cocktail or drink is a perfect element of your Summer Photoshoot. Additionally, decorate the drink with seasonal flowers, fruits, ice cubes, or other elements to add an aesthetic look. You can also sit beside a sea beach wearing a hat and holding a cocktail. Remember, you should use landscape as your backdrop to focus your drink.
#8. Pet Photoshoot:
Summer is the season of vacation, and there is an opportunity to go out exploring with pets. Capture the beautiful moment of playing with your pet, burst out, or set the pet for photography. You also can slow the shutter speed to capture the pet's movements. Don't forget to use the ND filter on a sunny day. Consider the weather before going for the photo shoot. Golden hour can offer you great timing for the Summer Photoshoot and keep the pet more relaxed and happy!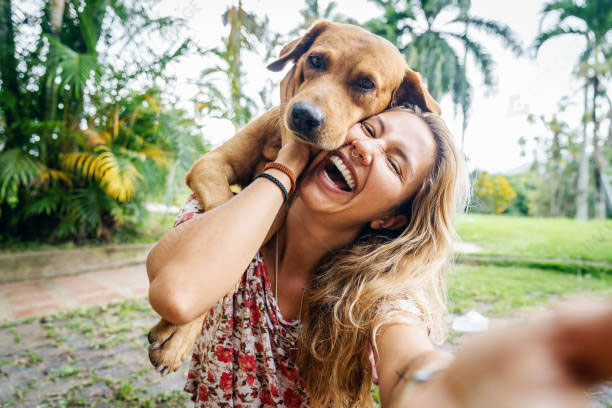 #9. Shadow Photography:
Shadow photography is popular nowadays since it adds magic to photography. It turns a simple photo into an extraordinary one. Don't miss to add this magic to your photoshoot as one of the Excellent 40 Summer Photoshoot Ideas 2023. Remember, you have to consider the object and the source of light. You can pose yourself with a shadow on the frame. You also can take a shadow of leaves, flowers, or anything else as the composition of your summer photography. Shadow patterns can add a different look to your photography. 
#10. Ice Cream in Hand:
Can you imagine the summer without ice cream? Though it melts fast, it adds pleasure to your summer memory. You can capture the ice cream in different ways. You can capture the subject by keeping the background blur or posing with ice cream. You can take a cone of ice cream or make a popsicle. Fill your summer photography with anything that recalls your childhood during summer.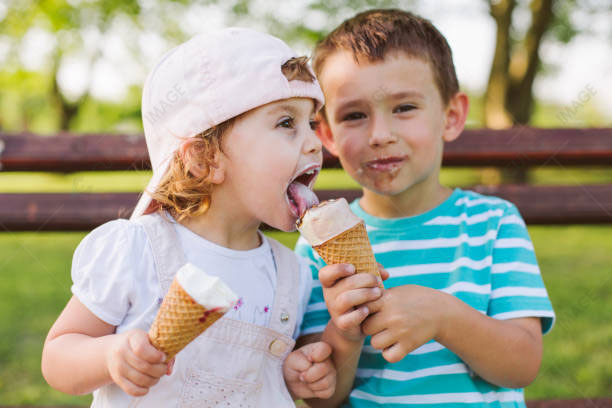 #11. Deep-Sea Photography:
The ocean is a great source of excellent summer beach photoshoot ideas. Alternatively, you can go to a lake or a pool. What about underwater photography? It will create a great memory for you. Don't forget to take essential instruments like a dry bag for your camera to do Deep-sea photography. You can take up different positions underwater, like a dolphin, crab, or scooter, which will be a real challenge.
#12. Reading Book Pose:
Photographing a book is an excellent idea for book lovers. However, it can be more beautiful if you capture it on a beach. You can unfold a mat on the beach sand, sit or lay and pose like reading a book. You can keep a hat on your head to protect yourself from sunny weather. You also can spread the mat in an open space and pose like reading. 
#13. Carnivals Photography:
Summer is the season of festivals and events. Carnival is one of the fun events of summer. The components of carnivals- colorful light, people, and whirling rides make the environment perfect for doing aesthetic festival photography. You can capture the environment, enjoy people, and excited kids in the carnival. So, don't delay finding a nearby carnival and set out with the camera.
#14. Water Splash Photography:
Do you know about water splash photography? It can be an excellent fun summer photography idea for 2023. It would be best if you had an aquarium or glass of water with a black background. Then, you can splash a few pieces of ice on a cocktail glass. You also can ask your friend to jump into the pool or splash water with throwing hair. Alternatively, you can throw objects like fruits or vegetables of different sizes, shapes, and colors. Be careful with the flash and camera settings for the best water splash photography. Then, count to three, throw the object into the water, and capture the photo. 
#15. Firebombing:
You can't think of summer without the fun activity of firebombing, which is a bonfire. Invite your friends and family for a bonfire party. Arrange the program to roast and create the scene of fun moments to capture as summer photography. You can include the fire flame, people, or anything in the frame that gives the vibe of a summer bonfire.
#16. Wildlife Photography:
Summertime is the perfect season for Wildlife photography to help you get a sense of nature. You can photograph various summer-friendly animals like butterflies, birds, sparrow hawks, foxes, dragonflies, jellyfish, insects, etc. They come and roam around us. You can capture it with your camera, which will be one of the best Excellent 40 Summer Photoshoot Ideas 2023. 
#17. Explore Camera Filters:
The camera offers various filters you can explore as a part of your summer photography since summer echoes the color vibrancy. Of course, the sky will be the best option for you to capture with multiple filters since the sky is the thing that can change color at various times. But you can do filter photography using your smartphone too! Applying the filter, you can get many colorful views of a single object. 
#18. Try Out Dramatic Colors:
Color is the heart of summer photography. You can play with various colors while keeping the White Background Aesthetic. It will be an Excellent 40 Summer Photoshoot Ideas 2023. You can add a vivid look by creating a flat lay of colorful objects and capturing them from above. You also can capture anything colorful like swim outfits, balloons, multiple colored buildings, pool toys, fruits, flower fields, etc. You might ask your friends to wear colorful outfits and pose for summer photography on a beach, forest, home, restaurant, or anywhere that can give the vibrant essence.
#19. Humorous Photography:
Are you a fun-loving person? If yes, don't miss the idea of doing humorous photography this summer. Capturing funny pictures will be one of the Excellent 40 Summer Photoshoot Ideas 2023 that will make you laugh in the future. Try to capture from different angles to make a funny picture while keeping your hand next to the camera lens to show that you are holding the sun or your friend. You can also make some funny expressions. You can do it inside the home, sitting on a chair keeping your feet in a bowl of water, giving the expression of relaxing on a sea beach. 
#20. Shoot Colorful Food:
Summer comes with abundant colorful fruit and vegetables. Hence, you can keep summer food photography as one of the Excellent 40 Summer Photoshoot Ideas 2023. In summer, ripe fruits are everywhere, like berries, apples, cherries, and bananas– all of these provide vibrant shade. You also can take summer vegetables, create your recipe and do photography. For example, you can make a salad or pop sticks with colorful fruits or vegetables. One of the benefits of this photography is that you can do it in-house or go outdoors according to your preference. In addition, you can use natural or artificial light in this photography. 
#21. Contour Photography:
Contour photography is a subject's solid but dark image against a lighter background. It is also well-known as silhouette photography which is very common as summer photography. You can create the best one during the sunset on the beach. Turn off the camera flash to capture it directly towards the light and ensure the main subject remains black, outlining the subject's shape. 
#22. Summer Rain Photography:
During the summer, the sun heats much, making the air warmer. The warmer air causes rain by evaporating water in the atmosphere. Such rain is called convectional rainfall. So, don't miss the chance to capture it as one of your Excellent 40 Summer Photoshoot Ideas 2023. To capture the rain perfectly, slower the camera shutter speed setting to 1/60 sec. Don't forget to cover your camera with a transparent plastic bag to protect it from rain. You can seize the photo wearing a slicker and carrying an umbrella. You can make it creative by taking a big banana leaf instead of an umbrella.. 
#23. Traveling photography:
Who wants to sit at home during summer vacation? Add life to your vacation by traveling to beautiful parts of the world and capturing genuine emotions and authentic scenes as a part of your summer photography idea for 2023. You can travel alone or with a group of friends and don't forget to take the camera to capture the beauty of summer around the world. You can also go as a couple; in that case, don't forget to consider summer couple photoshoot outfit ideas for creating the best memory. There are many attractive and worth traveling locations worldwide, including The Grand Canyon, Niagara Falls, Zion National Park, etc. 
#24. Summer Camp:
Summer camp is a well-organized recreational and sporting program for children during the summer vacation. The children attending the program are known as campers. The program's primary purpose is to strive for children's personal growth through fun, safe, educational activities. It also contributes to learning lifelong lessons for the children and helps them to be independent by trying new adventures. 
Creating impressive summer camp photos that make us state depends on various techniques. To capture the best, you must focus on the main subject and the surroundings. Therefore, try to limit the subject and make sure you are applying images post-production to make those photos more authentically beautiful.
#25. Adventure With Jumping:
Do you pose an adventurous soul? Summer is the perfect time to do it and keep it as a memory with summer photography. Such photography will be one of the Excellent 40 Summer Photoshoot Ideas 2023 that will keep you remembering the moment forever. So, without dilly dally, pick a destination from the map and let your friend know the plan. Set and get out with all packaging. Don't forget to bring a camera to make the adventure journey fruitful. Ask your friend to capture the moment of jumping from the highest mountain or into the sea. However, before you jump, make sure the place is safe for jumping. Using a drone can give you the best result capturing every visual angle. You also can use the GoPro as an alternative. 
#26. Outfit Photography
:
The summer's fun, warm weather influences the change of style and choices of outfits. An excellent preparation can help you look sophisticated and elegant in your summer photography. Don't forget to do modern style photography appropriate for summer. Such photography will help others get summer photo shoot clothing ideas.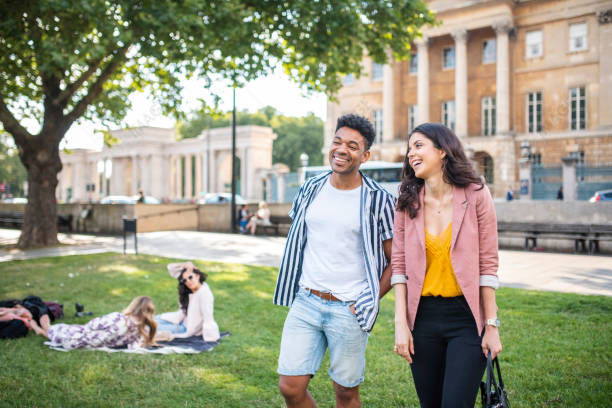 #27. Chill Out:
Getting wet or wetting your throat in the summertime is the best feeling. And you can make the best summer photography with this cool water or liquid just by being creative. Did you ever think of that? You can do it by splashing water on yourself or asking your friend to splash water on you while you are drinking summer juice. It will also add a chill expression showing that you feel too good with the drink in this hot weather. Frozen the splash motion by slowing down the shutter speed. It will help to capture the photo perfectly. 
#28. Capture the Dandelion's Glamor:
You can capture the beauty of Dandelion as an idea for your summer photography. Dandelions bloom in mid-spring to early summer, relying on the local weather. Do you know why dandelions are so special? It is unique because it is the only flower representing the sun, moon, and stars as heavenly through several stages of its life cycle. It also represents hope, dreams, strength, and power. Remember, Dandelion puffballs are frangible in the presence of wind. So, keep it separate from other things and spread a little hair spray to conserve the form. You can capture them in the garden, playing with them, making charms, or creating an overlay of aesthetic scenery at home. You can make the best output by capturing it in the golden hour.
#29. Summer Party:
Summer is a colorful season with vacation time. So, you can arrange a party with your friends to celebrate the vacation by drinking cocktails or other simple food menus. You also can arrange ball games or beach trips to make the party more enjoyable. It will keep you separated from your tension and make you feel good. Also, you can freeze the remarkable moment by capturing photos for fun and keeping them in an album to remember in the future when you want.  
#30. Sailor Pose Idea
:
Summer and sea are interrelated. So, you can keep the sailor pose photography on your bucket list to capture this summer of 2023. You can do it easily by going to a ship at sea or inside your home, decorating the surroundings artificially. Don't forget to wear your sailing outfit. You can wear the dress blue and white like a sailor. If you plan to do it in-house, you can pick a white wall as the background and take a tire or toy ship in your hand. Isn't it impressive and creative? Yes, so make it happen with fun.
#31. Family Photography: 
Can you imagine spending the summer vacation without family? No, in this summer vacation you can go to any place to enjoy the time with your family. You can go for a picnic or to the sea beach. You can capture the moment of having fun that will bring a smile to your face in the future. Before executing the plan, consider summer family photo shoot outfit ideas to make fruitful memories. Remember, improper outfits might make you feel out of water. Therefore, you should give an eye to your outfit for summer photography, whether it is for an individual or family portrait.
#32. Trifle With Polarizers:
Don't forget to include polarizer filters in your summer photography idea for 2023 though it's not necessary for traditional photography. It is the magical source that can help you in color saturation, making the blue sky of summer deeper with a vibrant shade. It also helps to separate other characteristics from the blue color base. Therefore, you must apply the polarizer to capture the aesthetically appealing view of summer landscapes and seascapes. Before selecting a polarizer filter for your summer photography, you should consider a few things like the camera's lens diameter, the polaroid filter type, how the thickness will be, the brand, the price, etc. 
#33. Play with Bubbles:
It is said that bubbles symbolize summer that comes and goes quickly. Therefore, shooting bubbles is summer photography's most fun and beautiful part. It is an inexpensive way too. The little circles floating effortlessly around help you make a large-scale photograph. Blow up many bubbles and include kids playing with those that will showcase genuine enthusiasm in the photo. Click from different angles to make a mesmerizing photo. 
To be more creative, you can create macro photos by blowing up gigantic bubbles and trying to reflect your model's face or any landscape view inside the bubble. 
#34. Capture the Summer Storm
:
Think of the summer storm time when it is raining with lightning in the sky. Can you catch this magnificent summer storm? Are you making your mouth 'O' shape with this question? Well, I am talking about capturing a photo of a summer storm. Frequent lightning and an electrifying sky are the characteristics of summer storms that are impressive to capture. Most famous photographers wait for such a moment to frame their camera. Therefore, you also should take your camera and grab the opportunity to capture the electrifying sky as a summer photography idea for 2023. It will help you get appraisals from others too. However, you need to activate the burst mode from the camera settings to capture photos in such a storm with lightning. Additionally, you must click multiple photos fast to catch the lightning in your photo.
#35. Play With Fireworks: 
Let your inner child come out on this summer holiday. Frame yourself with the firework playing by lighting up some firecrackers. Light up and hold them in hand with different poses as an excellent summer photography idea. You also can go to the seaside, stick a few sparkles in the sand and light up to see the beauty of fireworks in the darkness.
You will find the fireworks add a magical view to the night. Photograph the moment fast before the fireworks come to an end. You can also ask your friend to hold a sparkle and pose for photography. While capturing the photo, ensure you have turned off the autofocus because if you don't turn it off, you might face a problem locking onto the focus point.
#36. Summer Maternity Picture Ideas: [Summer Photoshoot Ideas]
Don't forget about maternity ones. Among 40 Excellent summer photography ideas, you must keep room for maternity pictures. Like others, they need some fun, even though it's summer. It's the perfect time to showcase the shape of pregnancy by wearing outfits as light as a feather. Sit or lay down on the sea beach or sand, showing the pregnancy shape with a smiley face. Alternatively, you can select a big flower field or a place nearby and pose alone or with your beloved one. Keep an eye on selecting a proper outfit that makes you look fabulous and comfortable.  
#37. Try Food Typography:
You can do unique summer photography by employing food typography using summer fruits or vegetables. Since summer comes up with an extensive collection of colorful fruits, vegetables, and flowers, you can incorporate them to create a summer-themed typography photo. It will make others say 'Wow.' As a part of typography, you can write different words with watermelon, pineapple, and berries and make design patterns with flowers. You can also use ice cream to write down excellent words.  
#38. Photograph Infants and Newborns:
Keep the infants and newborns in your summer photography. Since they can't pose for your photos, you have to consider a photography theme and make them appropriate for the capture while they sleep. Moreover, you can't take them far from home. You can follow the below ideas to capture the infants and newborns this summer: 
Wrapping the infant with a towel and decorating the place like a picnic spot. 

Cutting a watermelon like a basket and keep the infant lying on that. 

Spread a mat on the floor and lay the infant decorating the environment like a sea beach. 

Lay him on a white background mat and create a surrounding like a beach.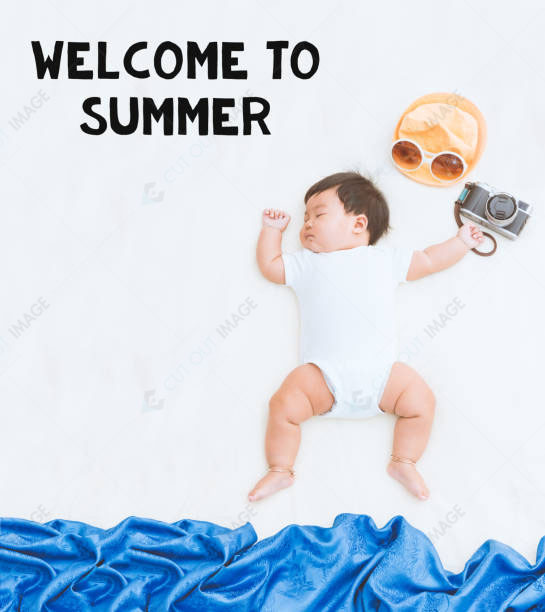 Remember, you shouldn't use a flashlight while photographing infants and newborns in a dark room since it might harm them. 
#39. Picnic: 
What is better than a picnic to chill life? Summer is the vacation period to take a break and picnic. It offers the opportunity to make all the family summer photoshoot ideas successful by visiting a new place and enjoying the beautiful nature. You can capture the emotions and expressions of the family members while having fun, watching the stars or nature. To make the photo vibrant, you can concentrate on colorful dishes.
#40. Photoshoot Kids in Summer
:
If you train your mind to find out the beauty in every ordinary thing, you will never feel the lack of photography ideas. You can think of kids to keep them a part of your summer photography. Kids are the most challenging things in the world to manage. Therefore, photographing kids is also challenging. However, you should not leave hope. You can ask the parents to wet their feet in seawater with their kids. The parents also hold the kid in the air as fun. Here are more ideas you can try to do with kids' photography this summer: 
Let them swim wearing a swimming costume. 

Chilling out on the sea beach. 

Eating summer fruit like watermelon or ice cream. 

Cool down with fruit juice. 

Cycling in the open space. 

Jumping on the sprinkler under the trampoline

Playing on the ground
To get a genuine expression, let the kids act as they want. Don't force yourself to pose since it might produce the opposite result.
Tips for Summer Photography: [Summer Photoshoot Ideas]
Summer is the time for having fun in the sun! So far, I have shared excellent 40 Summer Photoshoot Ideas 2023. Now the question comes of what steps to take and what to wear to make those ideas fruitful. So now I am sharing a few tips for summer photography. Here are those: 
Employ Professional Photographer: [Summer Photoshoot Ideas]
The first and foremost thing you have to do for the best summer photography is to contact a professional photographer. I strongly recommend hiring a professional photographer because he knows how to make your vacation memorable with pictures. Do good research on the local photographers and select one appropriate for you. 
Select Outfit for Photography: [Summer Photoshoot Ideas]
To get the best look, you should select an outfit that goes with fashion, weather, and of course, suits you the best with comfort. Here are more tips for selecting the outfit for summer photography: 
Select a dress lightly in weight to make you feel comfortable. Besides, a light dress brings life to the image by moving in the air. For example, you can wear flowing maxi skirts or tutus.
Select a light color outfit. Neutral colors are best for this. White, cream, gray, tan, brown, etc., are examples of neutral colors.  

Pick a patterned dress instead of solid color to hide sweat. 

Avoid heavy dark-colored dresses that might make you feel uncomfortable.

Mint and salmon are both suitable for summer and spring. 

Most summer photography is executed outdoors where the grass is green. Tan, cream, navy, or brown all look perfect in this green background. 

Layers add texture and visual interest to an outfit. Unfortunately, in summer, you can't wear a layered dress but create such texture, adding lace, fringe, beading, or tulle to your outfit. 
Select Time and Date: Once you select the photographer and outfit, it's your turn to select the time and date. Select a date when everyone with whom you want to capture the summer photography is available, and contact a photographer before he is booked up. 
Pick an Ideal Period of Daytime: Different periods of the day provide different shades of light that can impact your photo. For example, if you capture at noon, the light will be harsh, creating a hard shadow. Therefore, it is better to pick the time in the morning or late afternoon when the sunlight is suitable. You can pick the noon hour if you want to capture it at the beach or swimming pool. However, the golden hour is the magical moment for summer photography to create fantastic photography. 
I expect you have enjoyed reading this blog on Excellent 40 Summer Photoshoot Ideas 2023.  As a bonus point, I have discussed some tips for the best summer photography. Summer is the season of energy, color, and good vibes. So, before it ends, make your summer memorable with the ideas I have shared in this blog. Let us know in the comment box if we have missed any. Furthermore, inform us which concept you liked most.