A wedding is a special event in life that demands the preservation of memories for the married couple. Wedding photography is the means to make it possible. Nowadays, it has become trendy universally to accomplish wedding photography. Therefore, professional wedding photography is now the hot cake for the photography world, where the photographer is responsible for capturing all the special moments of the day. However, wedding photography is not a piece of cake for all because it holds more challenges, even for the pro photographer. Therefore, this blog aims to share brief details on the 10 Best Wedding Photography Tips For Professionals. So keep reading to know them! 
What is Wedding Photography? [Wedding Photography Tips]
A wedding is a significant event of life when a couple landmarks their life anew. Wedding photography is the art of capturing those emotional moments with strategies to remember a lifetime. 
Wedding photography is a component of photography where a professional photographer captures every detail of the event featuring the bride, groom, their friends and family, all the guests, and last but not least, the thing that makes the event more exciting. 
A photographer doesn't face the same thing or situation for every wedding because all the bride-grooms are not the same, and their guests' expectations are also not the same. These reasons make wedding photography different and encounter challenges for the photographer. 
One good aspect of this photography is that your good works are capable of attracting more and more clients to grow your wedding photography business. In addition, employing image post-production, including shadow creation, can make your works more appreciable. 
10 Best Wedding Photography Tips For Professionals
To offer a positive experience to your client, you must execute appropriate planning before appearing at the wedding program. It will help you prevent upcoming problems too. So here I am sharing the 10 Best Wedding Photography Tips For Professionals that will help you professionally capture the best wedding photography. 
#1. Get ready with Equipment:
Can you dream of capturing a photo without equipment? What if you notice one of the pieces of equipment isn't working, or one of the pieces of equipment is missing while photographing? You should check and pack all the gear before the wedding program to avoid potential issues. You also should ensure the backup so that you can execute the photography entirely without any lackings and without missing any part of the wedding. Don't forget to take extra memory cards too.
To ensure all the activities are taking place properly, you should prepare your photography checklist and print it to update one by one. The checklist can include the following: 
Charge batteries, 

Format Memory cards

Take 1-2 extra memory card

Match date and time on camera 

Check, clean and pack lenses 

Pack camera

Packet battery charger

Pack lenses cleaning accessories

Light Stand

Tripod

Inspirational portfolio

Accessories items
#2. Dine Prior Wedding:
Most photographers make a mistake of not taking food before the wedding, thinking they will have it in the meantime. As a result, they remain in a rush. Since the wedding is a long hour program and every detail needs to be captured, the photographer should feed themselves before starting photographing. Remember, a hungry stomach can't help you be creative to generate good capture. Therefore, eat before the wedding to remain okay and drink a lot of water to be hydrated.
#3. Communicate Before Program
:
Communication is the key to successful wedding photography for professionals. Before the date of the program, you should contact the bride and groom to know their photo capturing ideas since this is the day for them. You will also share your inspiring portfolio so they can choose the photo posture idea and let you know to be prepared with equipment. It is one of the ways to get the client's satisfaction with successful wedding photography.
#4. Create Checklist for Photo:
Since a wedding is a long hour program and the photographer needs to capture every detail to make the output effective, the photographer should create a checklist so that he doesn't miss any part captured. Some photographers call this checklist a shot list though both are the same. It is a list containing the ideas of the most capturable part of the wedding. It serves the purpose of ensuring nothing important is missed during execution.
So, if you dream of being a professional wedding photographer, you should follow this tip and create a checklist including ideas like the below: 
Picked inspirational shots, 

Specific shots

Creative shots

Camera angles

Light setting

Follow mood board

Camera and lens setting

Implement image post-production service
#5. Arrive Early:
Time once gone is gone forever. So, don't arrive late to the program, lest you should miss an important part to capture. Therefore, arrive at the venue 1 hour earlier so that you get ready by setting up your equipment, running the initial test and looking out the location before photographing. Arriving early will also allow you to talk to people subject to your photography. It will create a comfort zone for them too. 
#6. Capture All Details:
Though the wedding is the day of the bride and groom, you can't skip even small details from capturing because they play a significant role in making the event beautiful, memorable and successful. Every element is essential to capture, from the flowers to the wedding cards. Therefore, ensure you are carefully photographing all those items with correct details. Don't forget a single iceberg was enough to sink the whole Titanic. So, don't give any chance to any tiny fact missing to make the wedding photography unsuccessful.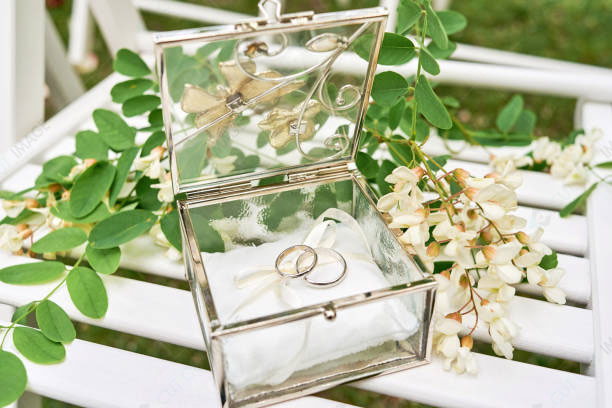 #7. Focus on the Groom:
Often, the photographer focuses on the bride more time, forgetting about the groom. You should not act like that. Of course, you will photograph the bride but also prioritize the groom. Try to focus on the groom's details like watches, ties, gifts etc. Utilize Image Masking on the photo to focus on the main subject removing unwanted surroundings. Capture him having fun with his friends, siblings or peers.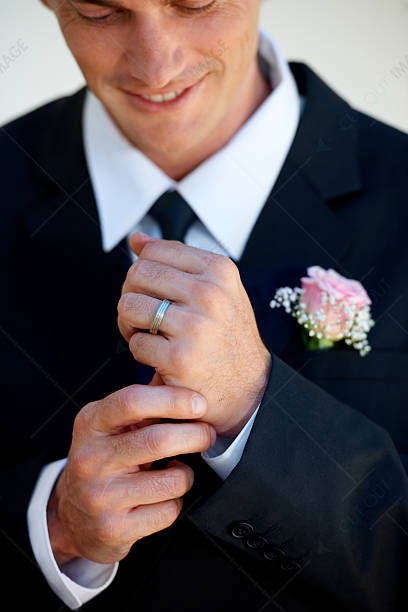 #8. Allocate the Time:
A proper time plan can help you utilize your time to capture every moment. For example, to be a professional wedding photographer, you must know how much time you should use for which part to focus on every detail. According to your plan, prepare a timeline portfolio and keep a print copy with you during photography. Keep track of the timeline and execute accordingly. You can prepare the timeline portfolio as follows: 
1.5 hours for the photography of the Groom's be ready. 

2 hours for the photography of the bride to be ready. 

1.5 hours for the bride and Groom's creative photography

45 mins for the Bridal party photoshoot. 

45 mins for the family and guests' photography.

25 mins for decoration photography. 

10 mins for the sunset moment photography with the bride and Groom.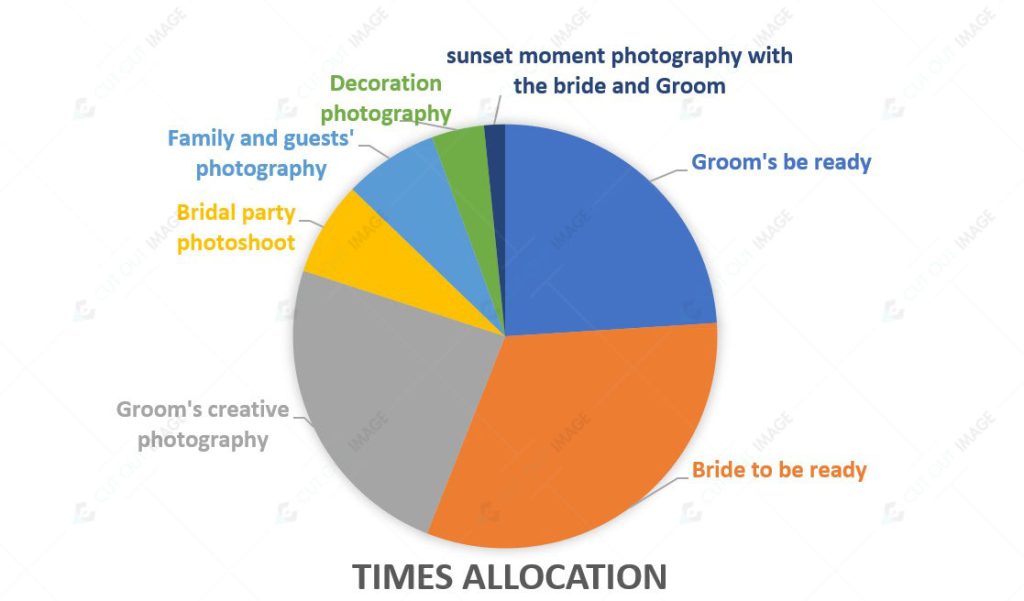 You can make it as a template for a timeline. Though every wedding day is unique, a certain portion is common to all. So, modify the template according to the need. 
#9. Exemplify instead of Direction:
Wedding photography is more challenging than any other photography, where photographers must connect themselves wholly to the program to capture countless moments. Unfortunately, here the photographer finds himself crunched during the photo session. Therefore, it is an excellent tip for you that, as a photographer, you should not give any direction to the model regarding the pose because only direction won't make them understand what you want to capture. Instead, they will realize quickly and give the pose accordingly if you can demonstrate the idea. It will save your time too.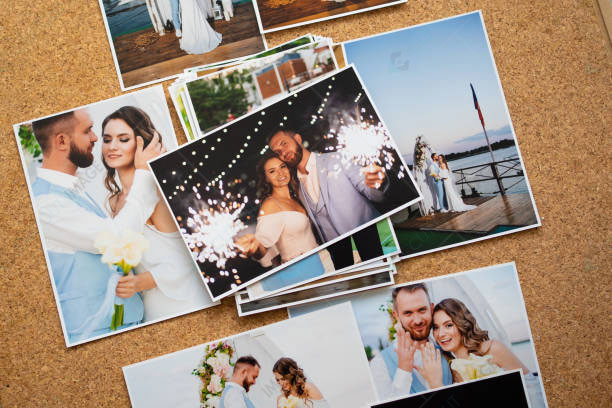 #10. Experimentation:
Photography is not only the action of capturing the photo. Photography is an art where you can bring out extraordinary results by involving your creative ideas and their experiment. Wedding photography is not exceptional. Therefore, one of the 10 Best Wedding Photography Tips For Professionals is to experiment with their idea to create something new instead of following the traditional inspirational styles. It will help you make a unique style. You can experiment with your ideas as well as gears like a lens, flash, camera etc. You also can experiment with the below point of angle to create a new style:
Capture from the front

From the above point of view

Capture from the side

Shoot from a lower Angle

Stand at the gallery rear
Wedding photography doesn't just indicate the action of looking into the camera and pressing the shutter button only. It is more than that; it requires skill, passion, strategies, and tons of planning with the rehearsal I already discussed above. I believe now you know why it's challenging, and you are aware of the 10 Best Wedding Photography Tips For Professionals. Following the tips, now you can capture the touching emotional moments. Employing image post-production from a service provider like Cut Out Image can help you make those photos more natural and stunning. However, learning is a continuous process with no end. Learn from each wedding you do the photography since every wedding and couple are different. 
Read Our Another Photoshoot Idea Blog: Summer Photoshoot Ideas
Another One is: 30th Birthday Photoshoot Ideas