Dazzle Ecommerce Demeanor with Embellished Product Image: Ecommerce has scraped up much more appreciation than the conventional market has ever done. Whether you are a small vendor or an industrialist, no accomplishment is possible without having an online space or at least listing your products on in-built online platforms. These platforms share a common perspective and that is to fill your pockets with more cash by selling products online.
Given the demand for e-commerce has bounced up potentially; creating e-stores has become an easy endeavor. The inbuilt platforms allow you to select themes and templates according to your business requisites and all the necessary trading features are customized along with. The only motive that you are left with is to festoon product images in such a way that they actually entice and push customers to check out the product.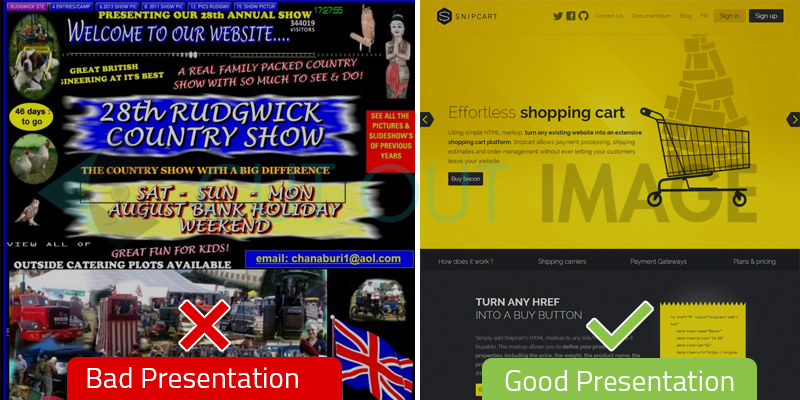 It varies from platform to platform the kind of image specification they allow. To make the product presentation more alluring and eye-pleasing, you first need to study about those guidelines. The more you will work in captivating the aura of the platform, the more you can survive in this daunting competitive environment. While you give complete significance to the product presentation, you will be able to draw more customers to your site and provide them with a happy shopping experience.
Why enforce yourself for Better Presentation?
While you shop at any conventional store and the visual merchandising of that store is fascinating, you automatically feel like going inside and checking out the collection. The same is the case with e-stores; the more they work on the presentation of their products more the audience will be drawn toward their website.
I would say that product photography has that element to multiply your sales, giving awesome shopping experiences to customers. Both the technical and artistic facets of product photography are equally significant. As I mentioned earlier as well, every platform has certain image display and presentation requirements, you have to apply your photography skills abiding by those requirements.

Technical aspects usually include dimensions of the image, margins, resolutions, etc whereas artistic aspects include background, styling, alignment, various effects, etc. When you give extra significance to both these aspects. and you can come up with a perfect product image that will not only please customers but also entice them to buy.
You might be giving less credence to product photography till now but on an appropriate aspect, it is quite imperative and you surely need to understand the significance. Every online platform shares its set of guidelines about image presentation and photography and these aspects must be obeyed by site holders. Once you have understood the requirements, you don't need to trouble your head every time you manage image work.
All kinds of presentation measures and guidelines are specified by the platform which you are getting associated with. Customers that are impressed with the demeanor of your website will surely do their best to promote it by sharing it with their community.
Note: Thanks for Reading This Post About Dazzle Ecommerce Demeanor with Embellished Product Image