Welcome to the chapter 2. Here I will mention the features of Shopify platform and walk you through how this platform serves as a candy to its users. Let's see:
Easy Interface
As already talked, there is no need of the technical knowledge while using Shopify. To make the adjustments to any part of your portal, Shopify has got you all covered by offering some stunning features. Pick any option and make the modifications as desired. Once done with all the changes and settings, what you get is a beautifully designed store with the necessary functions.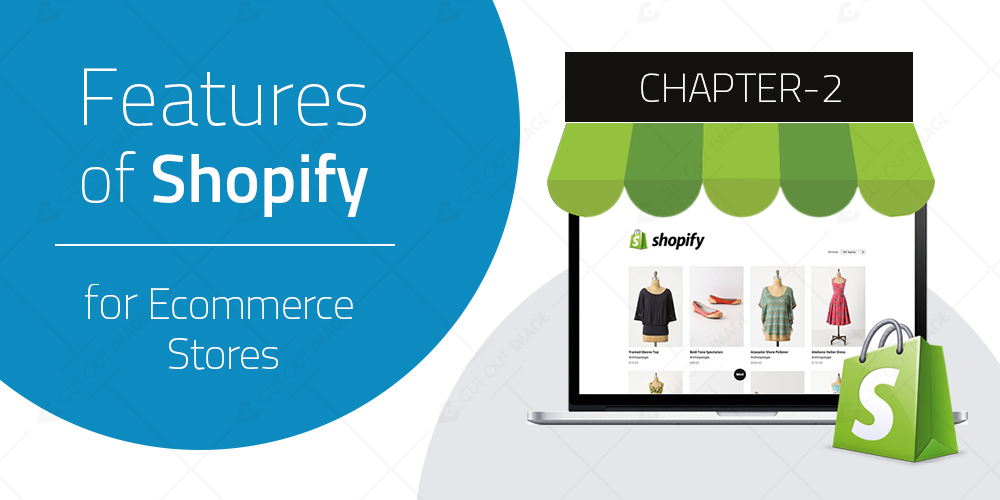 Get an overview of the latest happenings at your store, manage or track orders, keep a record of the products, add new range of products, organize products, check the orders, get reports of completed orders, refunds, returns, sales, make changes to the store's layout and display, or arrange the checkout page and payment gateways in a better way. Do this all by yourself, isn't it too impressive?
Inexpensive
Shopify is an extremely inexpensive platform that makes it easy for the company or business owners to start their store. Previously, people had to invest lots of money to create a business but now with Shopify, it is really easy. Choose monthly payments and get your store running. Isn't it a remarkable scheme?
Supports Varied Business Models
Whether you are sole proprietor, dropshipper, affiliate marketer or salesperson, Shopify supports all. Also, it enables you to sell on Facebook as well by embedding the Buy buttons and the customer doesn't have to look for the product at the site. A simple click on the buy button and the task is done.  You might be unaware of the dropshipper word that I have used here, read below:
Dropshipping
Dropshipping is actually a third party selling technique in which less investment is required. Suppose, you want to work and you can tie up with some company to sell their products. Now whenever anyone places an order, it will come to you and you will get the commission. Now with Shopify, it is easy to pair up with dropshipping service and complete the orders in a hassle free manner. Every time a customer places an order, the whole process will be much simpler over the typical dropshipping technique. It is because, you do not have to forward the order to the dropshipper manually and Shopify platform will automatically do it for you.
Point of Sale System
Integrate your ecommerce store with Shopify POS system and be a walking sales person. With the efficient and special POS software, it is easy to make sales as the credit cards payments can be accepted anywhere anytime and on any device. Isn't it a convenient way of making sales?
Wrap-up
So that was all about the outstanding and remarkable ecommerce platform i.e. Shopify. Now are you all set to think why you should choose Shopify over other platforms? If not, read the chapters again and you will get fair answers.
For any entrepreneur, this is an easy to use platform with tons of features. I might have missed few things but not to worry, comment me in the section below if you know anything else about Shopify. Get assistance from the experts available and choose Shopify today to earn great revenues from your online store. Make the shopping experience seamless and let your customers feel glad that they are connected with your store.
Don't take my words as dead-end, try the platform yourself to get rewarding experiences!