Sometimes due to incorrect settings of camera, the lighting, movement of the object, flash or many other reasons, we end up taking an absolutely gorgeous image with flaws. One of such flaw is the red eye that is quite common in the pictures. You feel distressed on seeing a red spot in your eye that is ruining the outlook of the image.
There are basically few causes of red eye that include: The flash of the camera hits the eyeball and run back to the lens of camera. The light that passes through the blood vessels reflects and creates redness.
People that are unaware of Photoshop and its awesome image editing techniques definitely need to worry but people that are aware of this software don't have to fear for anything. With the help of few easy and quick steps, you can finally have a picture of yours without red eye.
Let's follow the approach step by step:
Open the image in Photoshop by using the general approach. Simply go to the menu and click at open button. You will be directed to the computer folders from where you can select the file that is to be opened.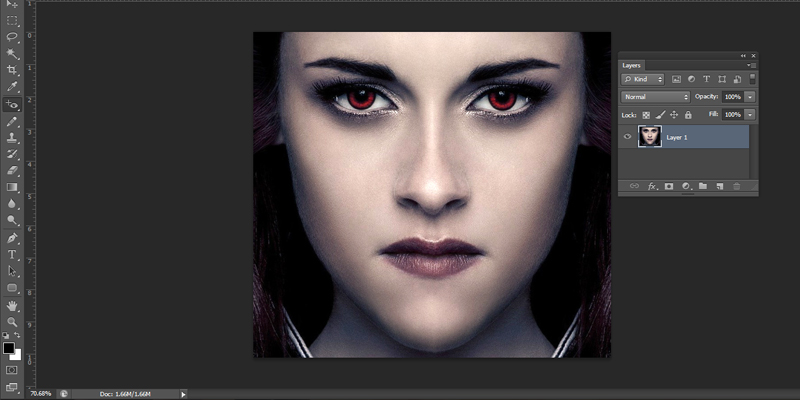 As you have selected the picture of yours, zoom it and make it more visible to you. You can use the tool in the tool panel or use Z button from the keyword. Rest of the work can be done with the help of mouse.
Now you have to select the red eye tool from the tool panel. You can select it by clicking at the option. Also you can use the shortcut to enable the tool by pressing "Y".

Although, single click at the red eye is sufficient to fix the problem. If not, then you have to follow a detailed approach. First you have to undo the previous command. You can either go to the edit menu plus click at undo option or simple press Ctrl+Z. After that, you can drag the selection tool and make a selection at the red eye and now use the red eye tool to solve the bug.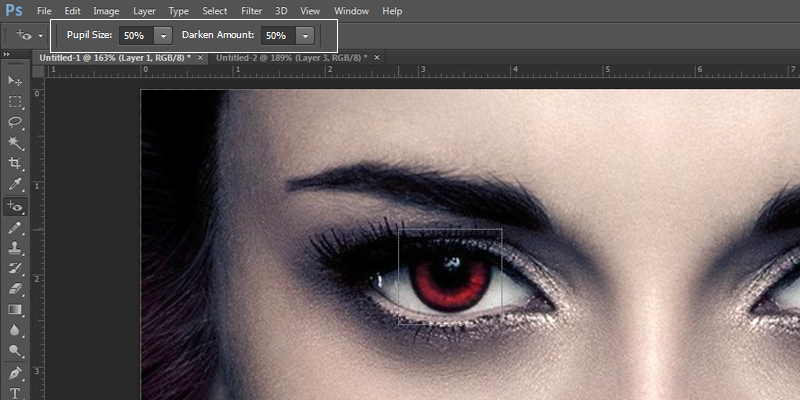 If you are not satisfied with the end result then you need to amend the settings. Firstly you will have to undo the task all over again. The options of undo to be followed are the same as mentioned above.
The third approach can be followed with the help of adjustment settings like Pupil Size and Darken Amount. Pupil Size defines the area of eyeball to be corrected and Darken Amount will say about the darkness of the property.
These are the easy steps to amend red eye in Photoshop. It is a simple property to use and correct commonly found issue of red eye. By using these techniques you will surely end up with the satisfactory results. I sum up this article here and hope to see you soon for the next one.