Winter Photoshoot Ideas: Winter is enjoyable for cold weather, white snow, and warm food. Isn't it fun to play with snow? Winter brings the opportunity to play with snow and recite the rhyme:
"Cold and raw, the north winds blow
 Bleak in the morning early,
 All the hills are covered with snow,
 And winter's now come fairly."
Winter brings the fragrance of various festivals like the new year and Christmas, creating happy moments of togetherness. So, it is the best time for the photoshoot. I have shared different seasonal Portrait Photography ideas, and now I am thinking, why shouldn't I share winter photoshoot ideas? 
If you're looking for winter photoshoot ideas for creating memories and posting on your social platform, you are drilling into the right page to explore ideas. Today, I am excited to share some fantastic, funny, and creative winter photoshoot ideas. Let's see how the land lies with the winter photoshoot ideas:
Winter Photoshoot Ideas
Winter is the most incredible season, and it brings the opportunity to do different photoshoots like a self-portrait, wedding photography, indoor or outdoor photography, baby photoshoot, maternity photoshoot, etc. This photograph will make a good memory if you create it with good ideas. Here are some winter photoshoot ideas that you can try to accomplish your photography goal:  
#1. Construct a Heart With Snow:
If you have noticed on Instagram or other social media, you can witness that it has been trendy to create snow hearts. Winter allows you to do this funny thing and is one of the easiest winter photoshoot ideas.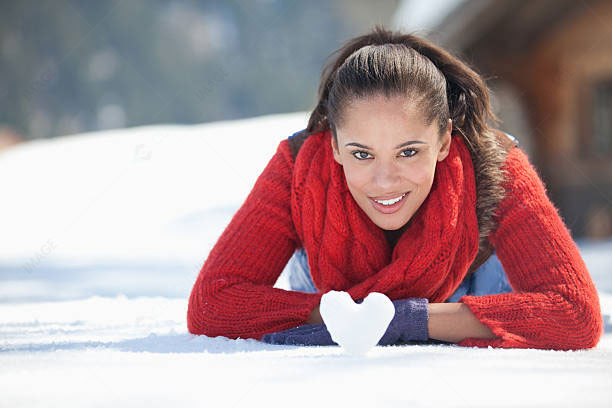 #2. Outline a heart:
It is a super easy idea that even a kid can do! Yes, you heard the right thing. Draw a heart shape in the snow and pose inside the heart, making it a frame. It is also trendy in photoshop. However, it would be best to refine the picture using photoshop to vanish the footprints.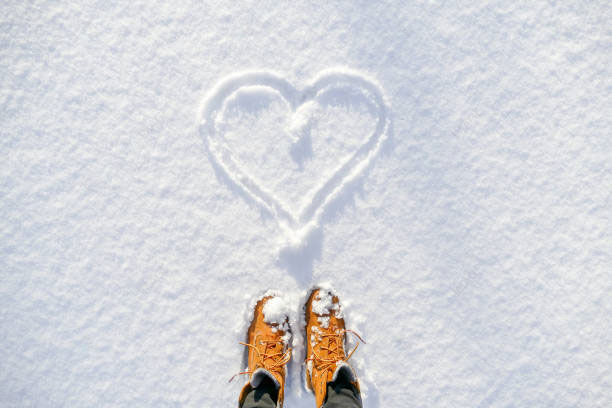 #3. Clasp Snow in hand:
Winter photography is incomplete without capturing the snow. Therefore, as a winter photoshoot idea, I suggest you capture yourself holding some snow in your hands. Make sure you are wearing gloves and playfully having fun. 
#4. Childlike Pose:
Everyone harbors an inner child that should sometimes come out to make a wonderful memory. It seems childish to have snowflakes on your tongue, but it is a fun way of capturing the crux of winter.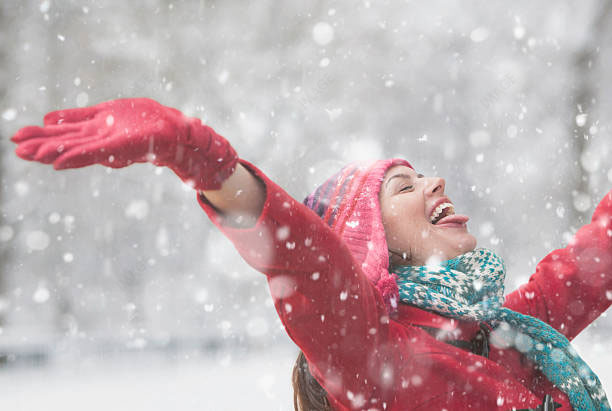 #5. Pose With a Map:
Travel-loving people move around to travel in Winter. Therefore, capturing a photo holding the map is a good winter photoshoot idea. It's about creating a story by capturing photos using a DSLR, or you can accomplish it as iPhone Photography.
#6. Skiing or Skating:
Winter comes up with the chance for fun activities like Skiing and Skating. Skiing is rolling over snow on skis, and Skating is moving on the floor using skates on the feet. In the case of Skating, you need to be cautious about the iced floor. One of the great Winter Photoshoot Ideas is capturing photos while skiing or skating in the snow.
#7. Winter Food Photography:
During the Winter season, we stay at home and enjoy the vacation with festivals. Therefore, this is the perfect time for cooking delicious foods and doing food photography as one of the winter photoshoot ideas. You can prepare traditional foods, cookies, beverages like hot chocolate, coffee or tea, wine, fun-designed cookies, gingerbread, etc., and get in touch with winter.
#8. Macro Photoshoot
:
Macro photography is a great style to capture an object's closer view of details and colors. You can apply the macro photoshoot style as one of the winter ideas. Take close photos of snowflakes, ice on objects, frozen things, etc., that will appear with a beautiful view. 
#9. Capture the Snow:
Winter is the snow season, and you can keep it in your winter photoshoot ideas. You can capture the snow on the road, mountains, pine trees, rooftops, etc.
You also can look for an icicle to take an elegant, atmospheric shot before it melts.
#10. Landscape Photography:
During winter, everything looks unique and mysterious. If you want to create a great memory with winter photoshoot ideas, you can go outside to do landscape photography. You can visit snow-covered mountains, trees, frozen lakes, or other beautiful places to accomplish it. However, don't forget to warm yourself and keep the camera warm to protect the batteries from damage.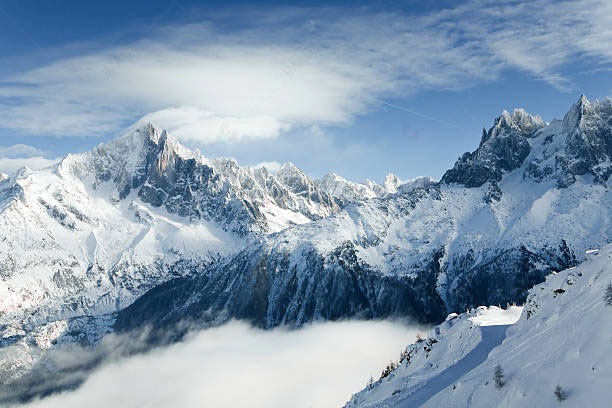 #11. Photoshoot Beside Warm Fireplace:
A fireplace is a comfortable place during the winter and an excellent source to capture winter photoshoot ideas. Take the camera and capture the fire from different angles. For an awesome photoshoot, capture romantic shots beside the fireplace, keeping a coffee mug, socks, or blanket as props. You also can photograph yourself with a book and a cup of coffee. Add a few fairy lights to create a compelling ambiance.
#12. Wildlife Photography
:
Don't forget to include wildlife in your winter photoshoot ideas. Polar bears or penguins are animals living in snow-covered areas. You can capture their photos. 
However, don't quit the idea if you can't find them in your living area. In such cases, you can capture the forest-dwellers or birds like bullfinches, woodpeckers, or squirrels. You also can set your puppy in the snow area for winter photography. Ensure a cozy setting for your pet to capture a cute photo.
#13. Play With Snow:
With your friends, you can go to the snowy area and capture the playful moments as a winter photoshoot idea. You all can play with snow or fight with snowballs. You also can include kids who can give a natural pose with joyful emotion while enjoying the game. Make sure you capture the moment with a higher shutter speed to ensure a clear, detailed picture.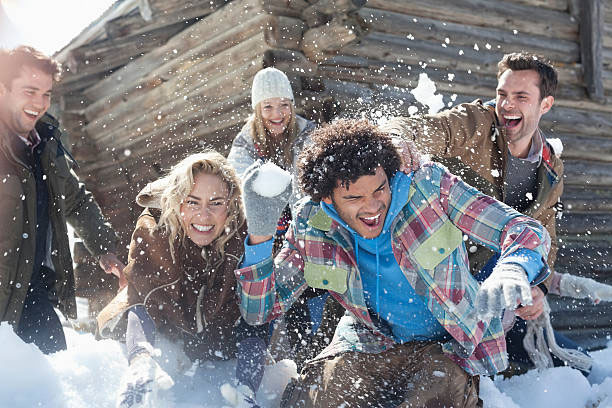 #14. Mesmerizing Night View
:
Photographing the snowy scenery of winter night is challenging but do it as a winter photoshoot idea to create a mesmerizing memory. During the night, you can get a different color sky than in the daytime and add lights to create a magical view.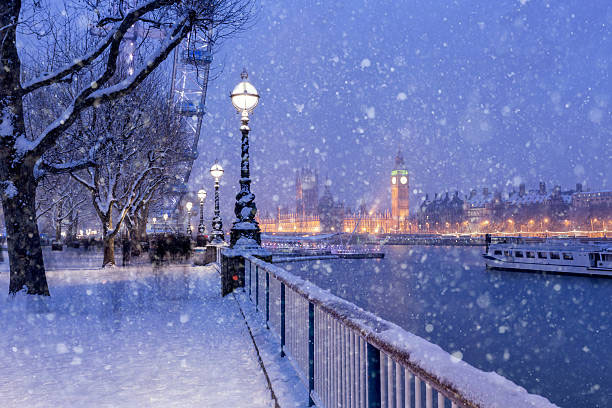 #15. Winter Family photography
:
A family photoshoot is the photography of all the members in one frame showing family ties. Such photography will remind us of the changes in the future. During winter, family members gather together for different festivals. So, don't miss the chance to do family photography as a winter photoshoot idea. 
To create a good photo, take care of the composition setting. So, center your subjects for a large family where you can divide people into groups and arrange them in a row. In addition, you can ask all the members to wear similar patterns or similar shade dresses to show up the family bonding with similar thinking. 

#16. Snap the Fireworks:
We celebrate the new year festival in winter, and colorful fireworks are essential to this celebration. So, include dynamic fireworks in your winter photoshoot ideas. Use a tripod with proper settings to capture every detail of the bright, colorful, and dynamic fireworks.
#17. Frame the Sun:
The winter season looks beautiful during the sunrise and sunset since this time, the sky looks different with vivid colors. Therefore, capture pictures of the sunset and sunrises as winter photoshoot ideas. Make sure you capture the picture quickly with proper settings since such beauty lasts for a short time.
#18.Capture the beauty of Falling Snow:
Snow might impair the camera, but it shouldn't be an obstacle to implementing your winter photoshoot ideas. Therefore, take proper actions to protect the camera and set out for winter photography. You can capture the beauty of falling snow to create an excellent winter photo. Remember, you must set the lighting and shutter speed to capture the falling snow perfectly. 
#19. Shoot The Water Stream:
During the winter, watery places like the sea, lake, rivers, etc. create incredible scenery with the icy surface or blurred water for snow. The reflection in the water adds a striking mood to the picture and creates a fascinating view. So, keep this idea for your winter photoshoot and get admiration.   
#20. Photoshoot the Freeze Soap Bubble
:
Capturing the frozen soap bubble is one of the creative winter photoshoot ideas you can try this winter. If it is frosty outside, blow a soap bubble on any surface like the flower, grass, leaves, etc. Then capture the frozen bubble and see the magical output. Using a macro lens and good lighting can support you in creating a masterpiece.      
#21. Crystal ball photography:
You should think out of the box to create a masterwork in winter and make it achievable by knowing how to use the props properly. Think about the crystal ball you can use to implement your winter photoshoot idea. Place a crystal ball in the ground and capture the scenery through the crystal ball to create an excellent winter view. 
#22. Capture From the Window:
You can't go outside because of the snow falling or winter rain? No problem, improvise! Do landscape photography from the window. Or you can capture yourself sitting beside the window. Don't forget to take a cup of coffee while capturing yourself.
#23. Indoor Photoshoot:
During winter, we love staying home and warming ourselves with a blanket, sweater, socks, and hot drinks to feel cozy. Therefore, you can capture the mood as a winter photoshoot idea with a perfect indoor setting. 

Capture the feeling of sitting beside a window or fireplace. You also can relax in your bed with coffee and books.
Make sure you are wearing a sweater or covering yourself with a blanket. You can also execute the 30th Birthday Photoshoot Ideas if you are emerging 30th this winter.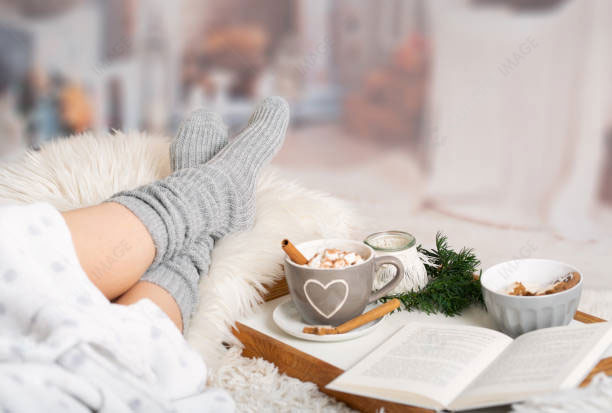 #24. Blow Snow:
It is a typical winter photoshoot idea to blow snow. To implement the idea, you must go outside wearing a proper warm dress. Don't forget to wear gloves and a hat since it will be very cold. Then, take a handful of snow and pose like blowing them. While taking the picture, set the background blurred and take a close picture. 
#25. Build a Snowman:
One of the most engaging and creative winter activities is making a snowman. So, don't forget to create a snowman to capture as a winter photoshoot idea. Take your friends or child group and ask them to create a snowman using the snow. Then decorate it with a scarf and carrot and take a picture. It will help you spend time together and build great memories. 
#26. Capture Sleigh Ride
:
A sleigh ride is an adorable winter fun activity and an excellent opportunity to preserve happiness through photos. It is one of the best family shoots as a winter photoshoot idea. Capture photographs of you and your family enjoying a sled race together.
#27. Newborn Photoshoot:
You can keep the newborn in your winter photoshoot ideas. For your baby's safety, you should do it indoors instead of outdoors since the baby is small and fragile. If you want to include a snowy environment, it is not rocket science to include some fake snow. Put fake snow on the bed and dress him like Santa Claus with a red cap. Alternatively, you can put the baby in a furry basket and set a snowman beside him. You also can simply dress him in a warm outfit and capture the photo. Check out my 1 Month Baby Photoshoot Ideas at Home to get more ideas. 
#28. Take a selfie:
To accomplish the winter photoshoot, it's not compulsory to take photos of others, or someone will only capture your photos. You can take a selfie too! However, it is also a solution for you when you can't find anyone to help you capture your picture. You can use a tripod and set a timer on the camera to capture yourself or set the camera in a selfie mood.    
#29. Winter Couple Photoshoot:
Winter is the season of photography, and you can take a couple of photoshoots as one of the winter photoshoot ideas. Always consider the location and timing of the day to create a great shot. The location will impact creating the atmosphere, while the timing will impact on lighting for the photography. You can select any landscape, coffee shop, indoor or outdoor location, including festivals like Christmas.
#30. Snowy Wedding Photos:
If the wedding program is in winter, take advantage to capture the moment as a winter photoshoot idea too. How? Take the couple to a snow-covered field or create a field with artificial snow and let them pose for the photo. Including the snowy kisses capture some romantic photos too. A colorful bouquet can produce attractive contrast against white snow and wedding gowns. You can add a more vivid impression by applying smoke bomb photography.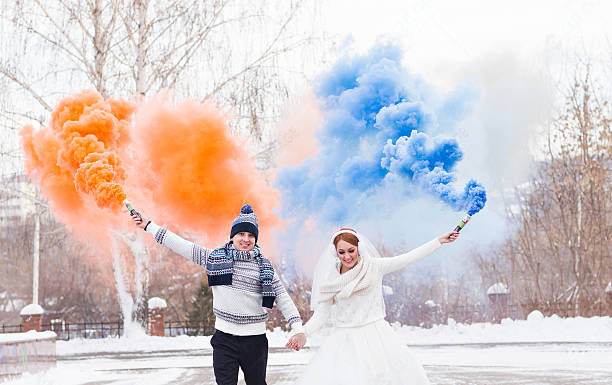 #31. Winter Photoshoot Ideas for Maternity:
The maternity photoshoot can take place during any season of the year. If you are in the motherhood period, execute the maternity photoshoot combined with winter photoshoot ideas. However, it would be best to think about safety first and then select the cozy atmosphere for the photos. Consider the location, weather, and outfit to comfort you and the inner baby.
#32. Fairy Tale Pose:
Do you remember Snow White? It's winter, and there is snow everywhere. So, why should you miss the opportunity to pose like Snow White? Don't worry about including the seven Dwarfs. Instead, wear the Snow white costume, make up accordingly, and take an apple in your hands to pose like Snow White. I hope this winter photoshoot idea will be prominent on your Instagram.  
#33. The Beauty of Ancient Buildings:
Historical buildings look captivating during winter snowfall and can be incorporated as one of your winter photoshoot ideas. To capture the beauty of ancient buildings with snowflakes, you can visit old buildings, churches, castles, or university buildings. 
#34. Fun with Friends:
Friends are the source of fun with a similar soul. As a winter photoshoot idea, do an outing with your friends in a snow-covered area to have fun and frame the moment. Remember, this funny memory will make you smile in the future.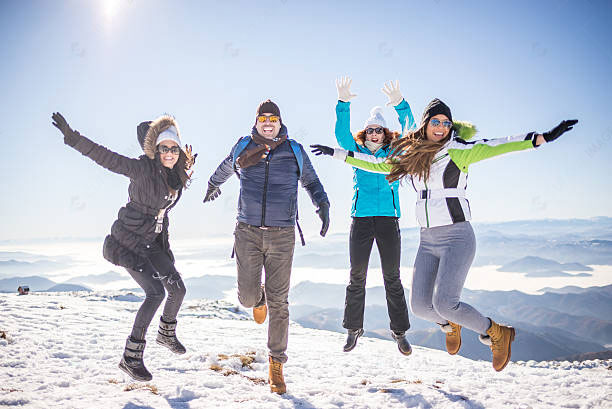 #35. Capture the Woodland:
A forest, also known as woodland, is always beautiful. But it looks mysterious with beauty during winter when it is sprinkled with snowflakes. Therefore, capture the woodland this winter as one of the winter photoshoot ideas. You can't describe the beauty of snowed treetops, and the light passed through them.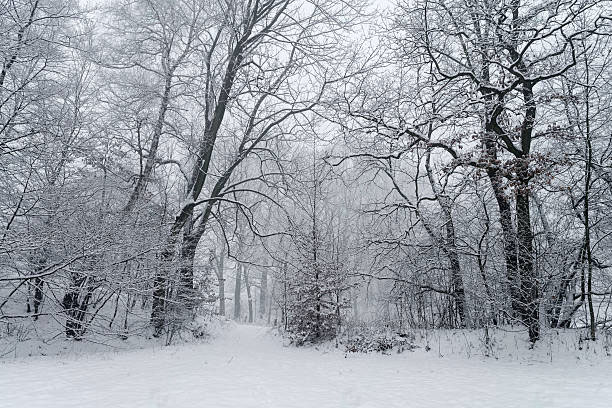 Tricks for Winter Photoshoot Ideas
Winter is the coldest season that often comes with snow, rain, cold wind, fog, etc. Besides, the bare trees, foggy sky, soft sunline, etc., are common winter scenarios. Therefore, winter photography is a little bit challenging. However, you can take memorable winter photos by below planning and tricks: 
Wear Layered Outfit

: You should wear layered outfits like coats, scarves, sweaters, faux fur, etc., to protect you from the cold. You should avoid an outfit that shows up on the skin and makes you uncomfortable. 
Add Accessories

: You need a few accessories with the outfit to look good and feel comfortable. Therefore, don't forget to take winter accessories like hand gloves, socks, hats, etc. 
Wear Boots

: Open shoes damage your skin and make you feel cold. So, wear boots or waterproof shoes to protect your feet from cold and wet. 
Add Bright Colors:

While photographing in a snow-covered area, you should add props and accessories of bright colors so that they can contrast against the white snow. 

Planning:

Proper planning executes half of the task. So, before you set out to execute the winter photoshoot ideas, do planning. Make your gear ready and capture the photo timely before the snow changes or melts.

Camera Protection:

The most important tip for winter photography is to protect your camera from the cold and snow. To save the camera, you can use a sealable plastic bag. You also can use a lense hood to protect the lense. 

Save the Batteries:

Cold weather damages the batteries by consuming charges faster. Therefore, carry an extra battery to avoid running out of charge and failing to take a picture. You can keep the extra battery inside your pocket or coat close to your body. 

Heat Pack

: Because of the bitter cold, you might face a problem holding the camera. Chemical heat packs are an instant solution to keep your hands warm in cold weather. 

Proper Camera Settings:

The camera setting is essential for winter photoshoots since the cold snow and overcast sky can affect the camera exposure meter. As a result, the images will be under-exposed. Dial in +1 or +2 stops of exposure balance to avoid the exposure issue. Luckily today, you can find cameras designed to photograph snow. Moreover, you should shoot RAW format photos to adjust the exposure with white balance without impairing the picture quality.

Retouch Winter Photos:

The picture depicts a story. But a faulty picture can't make clear sense. However, photo retouching adjusts all faults to make the photo perfect. The process deals with skin retouching, removing spots, enhancing the subject, and improving the image quality. Therefore, you can adjust all the issues of your winter photos by applying photo retouching by yourself or with the help of an expert like

Cut Out Image

.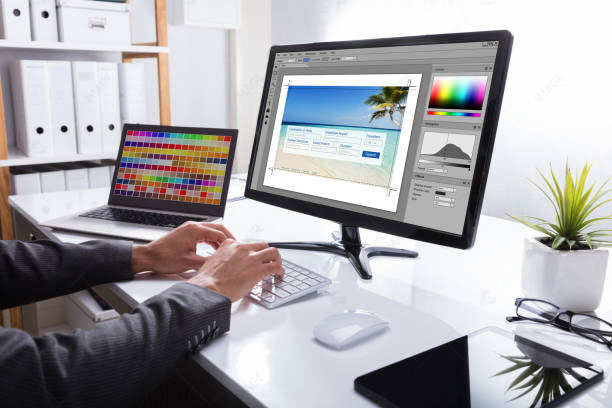 Props for Winter Photoshoot Ideas
Props are essential to any photo that supports describing the picture's story. Using props can make your winter photoshoots dynamic and exciting. Let's know some props for unique winter photo shoot ideas: 
Snow:

Snow is an inseparable prop for winter photoshoots without what you can't think of winter. We can find it naturally. However, if you can't get it in your location, you can make it artificially. First, mix baking soda and shaving cream into a bowl or dish to create it artificially. Then, repeat the process until the mixture creates the snow consistency.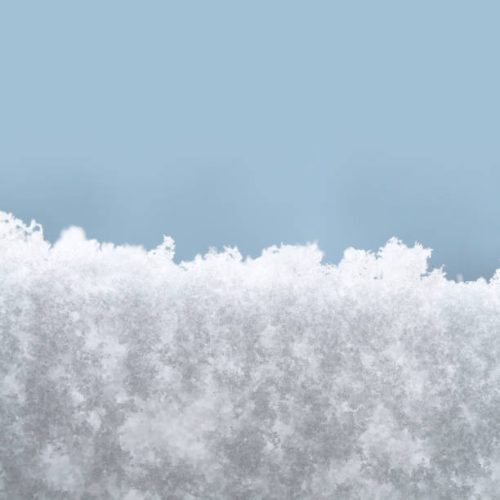 Hot Beverage:

A hot beverage like coffee, tea, or hot chocolate can be a great prop to create a comfy vibe in your winter photo where there is snow everywhere. 
Blanket:

A blanket is a specific item for the winter season that you can use as a prop for your winter photoshoot ideas. Cuddling into a blanket will add a cozy feeling to the winter photo. 
Socks:

Socks are an excellent prop to protect your feet from cold and create a vibe of winter in the photo. You can add Christmas socks to your photo to add a festive vibe. 
Though winter is uncomfortable from the cold, it is my favorite season for photography because nature looks different at this time. In addition, the snow and cold weather bring the opportunity to capture a great shot. In this blog, I have shared a bunch of winter photoshoot ideas. So, take inspiration from those ideas, do plan and execute the winter photoshoot to create memories. 
However, if you are interested in looking into my other photoshoot ideas, you can check out the below: 
Excellent 40 Summer Photoshoot Ideas 2022

Fall Photoshoot Ideas for Models

Sweet 16 Photoshoot Ideas

10 Best Photoshoot Ideas for Birthday In 2022

Flower Photoshoot Ideas