Anyone can be an artist today!!!!
Are you surprised at my remark? Still, thinking how? Well, it's true because of Artificial intelligence, shortly named AI. Artificial intelligence is a buzzword in almost every sector today, including art. 
Artificial Intelligence Art Generator is a mesmerizing technological innovation of AI that can turn a sentence into a painting or an image. The user just needs to build up a prompt describing the vision, and AI systems will do the rest to illustrate the idea. Therefore, anyone can be an artist without using a paintbrush.
Today I will discuss Artificial Intelligence Art Generator in this article, where you will learn about the basic concept with the best AI  Art Generator names you can use to create your own AI-generated art immediately. The following topics will cover the whole blog:
What Is AI-Generated Art?

What Is Artificial Intelligence Art Generator?

Origin of Artificial Intelligence Art Generator

Best Artificial Intelligence Art Generator

How to Use an AI Art Generator

What to Consider for an AI Art Generator?

Creation Using Artificial Intelligence Art Generator
What Is AI-Generated Art?
Before you learn about Artificial Intelligence Art Generators, you should know what AI-generated Art is.
AI-generated art is the image the user creates employing a computerized AI system. The new kid on the artistic expression block uses AI as a creative tool. This approach allows the user to create a stunning aesthetic painting or picture without any painting or computer programming knowledge. As a rule, the process involves providing a prompt that is text describing the vision. Based on the prompt, the system generates an amazing picture utilizing intricate technology like deep learning algorithms and Generative Adversarial Networks (GANs). 
AI-generated Art often seems "objective" compared to traditional Art. Some accept AI-generated Art as "True Art," whereas others think that AI-generated Art is not Art at all since it overlooks the human touch. Whatever they think, it's true that AI-generated Art is captivating and continuously evolving. It challenges the real artist blurring the line between the artist's creativity and the machine. Therefore, many artists assume AI-Art Generator as a threat to creativity.  
A jam-packed number of AI Art Generators are available to cook unique artwork with imagination power. Keep reading to know about those with the application.
What Is Artificial Intelligence Art Generator?
An Artificial Intelligence Art Generator is a computerized system that accepts simple text or prompts, and based on user input, it creates digital images using different neural networks and computer programs like deep learning algorithms. 
AI art has been developed from Harold Cohen's AARON since 1973 when it could only create unlimited images in its style. At that time, it could not implement machine learning to improve the photos and generate various designs. Therefore, the artists had to do coding every time. However, over time and evaluation, the system has been enriched. Now it uses neural networks and machine learning to explore existing art styles for designing new portraits, logos, flyers, etc.
AI-Art Generator helps users save time and organizations money in design creation. You can get different Artificial Intelligence Art Generators free or paid. DALL-E 2, Midjourney, and Dream Studio are a few of them. They offer limited benefits in the free trial version, whereas you can get many benefits using the artificial intelligence art generator paid version. 
Origin of Artificial Intelligence Art Generator
In 1950 Allen Newell started an AI-generated program named "The Logic Theorist" to establish mathematical theorems. As fun, one day, he asked the program to prove geometric problems, and to his utter surprise, the program showed the solutions accurately with a presentation. 
After a few decades, in 1973, using algorithms, Harold Cohen created an art-making program called AARON. After 1990 the AI art program acquired popularity with the help of machine learning algorithms capable of generating new output using previous data. 
Technological advancements have led to the outbreak of AI art using AI algorithms in recent years. From that day forward, AI Art generator tools have become legitimate friends for modern artists and elevated a new art genre called AI art. 
Artificial Intelligence Art Generator is increasingly dominant in art, elevating AI art. It analyzes the last data using deep learning to understand different objects, textures, and concepts while generating picture fit in the art world. 
AI art has become very successful recently, but only some consider it real art. Traditional artists spread many debates regarding the future impact of Artificial Intelligence Art Generator in the art world. Few of them fear human artist replacement as the negative impact of using AI-Art generators.
The fear originated when Jason M. Allen won first prize for his "Théâtre D'opéra Spatial" at the Colorado State Fair's fine arts competition in 2022, defeating 20 other artists. He skillfully used the AI tool Midjourney to create this artwork, but the judges couldn't pinpoint it. Later, Jason got accused of cheating and faced questions about whether AI-generated art could be real art. However, all artists are not opposed to AI-Art Generators.  
 "The world needs more imagination, and by using these tools as inspiration for future projects, they'll help us not replace us."- David Holz, founder of Midjourney.
Best Artificial Intelligence Art Generator
Artificial Intelligence Picture Generator can turn a simple text into a painting. That's why it is also called a text-to-art generator. These AI-Art Generators are available on web, desktop, and mobile platforms. Therefore, I will share them under the specific platform in this section. I will use the same prompt for all AI art generator tools to evaluate the best Artificial Intelligence Art Generator. 

A) Artificial Intelligence Art Generator – Website and Desktop
#1.Midjourney: Midjourney is the best artificial intelligence art generator that can generate impressive digital art with few clicks based on users' ideas combined with technology. The world witnessed its quality when an artist won an art competition against human artists. Its useful features are: 
It helps users efficiently generate prompts and art ideas by showing others' work. 

 Results in captivating photos proficiently, even with complex prompts. 

Shows 4 different AI-generated images for each prompt. 

It generates splendid portraits from a simple text prompt. 

Competent in generating new images by blending two uploaded images. 

It can create high-quality, stunning oil-painting art. 

AI-generated artwork is mostly featured in celebrities' images.

At present, it is at hand in a Beta version.
Midjourney is a yearly paid AI art generator that starts at US$10/month. It offers a free trial for approximately 25 images. To access the free trial, you have to join Discord. Along with the good points, Midjourney has some limitations, as below:
Most complicated to use for novices. 

Inept with creating realistic images but creates mostly abstract art. 
Let's see the result with Midjourney: 
Though it took time to reach 'Create my art,' the result is satisfactory. A monthly payment of US$10 for the membership is worth creating cool art for a blog or project.
Platform: Website Browser, Desktop and mobile app version. 

#2. DALL E 2: The next AI-Art generator is DALL-E 2, which came from the ChatGPT family and has gone viral online. OpenAI research lab initially developed this AI tool with limited access, later upgraded to a smaller version for everyone to sign up with an account. Its benefits are as below: 
Allows image-to-image editing and text-to-image generation.

User-friendly, simple interface for novice and experienced artists for creative projects. 

It enables users to explore countless ideas for creative projects.

Based on the prompt, it generates four lifelike pictures. 

Shows handy tips on improving the AI art during the loading time.

Provides request options to draw more pictures if you like the result. 

The edit tool allows more keywords on older prompts. 

The 'paintbrush' feature lets you fine-tune the photo. 

Preserve generated art in collections.
The cost of DALL-E 2 varies based on the photo resolution you choose. The higher resolution comes at $0.020 per image, while the lower resolution is priced at $0.016. It offers 50 credits free in the first month to generate pictures; each outcome counts as one credit. However, if you run out, you can buy more credit which costs $15 for 115 Credits. Your purchase contributes to research for the project and training the current AI to improve it. However, there are a few limitations to keep in mind:
The credit system for pricing is complicated. 

It doesn't allow generating celebrities' look-like work. 

Users must sign up by creating an account which is complicated because it requires an email address, password, phone number, and code sent to the phone. 
Let's see the result with DALL-E 2: 
Platform: Website Browser 
 Helpful Link: How to Use ChatGPT for Graphic Design

#3. Stable Diffusion: It is an open-source, free Artificial Intelligence Art Generator you can use in 2023 to turn text prompts instantly into images. Here are the benefits you get from this tool: 
Generate beautiful artwork by combining creativity with cutting-edge technology.

Generate refined photos closer to the prompt. 

Creatively generates multiple results.

Algorithms enormously adjust the result as per user preference. 

Its extensive library of assets flawlessly integrates with external applications.

Contains a history of generated images with prompts that help novices get ideas.

Facilitate with an NSFW filter which you can turn off with the local installation.

Assists in creating adaptable characters in art-style illustrations.
Giving the AI art generator complex prompts may have difficulty since it's still in development. You'll need a powerful GPU to use Stable Diffusion since it requires many computing resources. However, you won't have to pay anything to use Stable Diffusion and don't even need to provide an email address to sign in. This platform is ideal for those who need a small number of images and are on a budget.
Let's see the result with Stable Diffusion: 
Platforms: Web and Desktop

#4. Jasper Art: Jasper Art is a website-based AI image generator from the Jasper AI family. With the payment, you can access the following- 
Unlimited design using Free Form scratch or pre-built templates. 

User-friendly interface for novices and experienced. 

Let users choose abstract, digital, realism, or surrealist art styles.

Offers different mediums like acrylic paint, chalk, oil painting, and photography for creating art.

 Offers different moods like happy, exciting, sad, or romantic for forming art. 

 You can take inspiration from artists like Frida Kahlo, Gustav Klimt, or Pablo Picasso.

Generate four sample photos for each prompt.

Lets the user download or edit the generated image. 

Royalty-free pictures without watermarks for commercial use   

Beneficial for blogging or writing work where pictures are essential.

Available to use prompts with keywords in 29 languages. 

Lets users mix various styles to create aesthetic pictures.

Comes with a Facebook group where everyone shares prompts and ideas to help others. 
Jasper Art costs $49 for premium service with an AI writing plan where you can access unlimited images. It also provides a free trial option for 5 days, where you can work on 200 images for test purposes. However, you must use different programs, like Canva or Photoshop, to adjust generated images.
Let's see the result with Jasper Art:  
Platforms: Web

#5. NightCafe: NightCafe is a well-designed AI art generator that generates unique art pieces based on text prompts. It equips all the AI tools to bring life to ideas. It has incredible features as below- 
Offers plenty of pick-and-choose options from different art styles like cubist, oil painting, matte, surreal, etc.

Like other art generators, it creates 4 images for each prompt. 

Using Clip Guided Diffusion ensures lifelike images.

Construct captivating art pieces instantly that can be refined according to the imagination. 

Users can search worldwide users' creations in the library. 

Encourage users to create art for prizes through daily challenges.

Perfect choice for professional or novice artists to generate digital art freshly and excitingly. 

NightCafe's image recognition tool can generate images based on scanned or real-life photos.

 

Helpful Facebook group for sharing prompts and ideas.
NightCafe, the Artificial Intelligence Art Generator, uses a credit system. It provides 5 credits for a free trial. After the free trial, the user can avail of any of the 4 subscriptions below- 
The "AI Hobbyist" plan costs $9.99 for 100 credits monthly. 

The "AI Enthusiast" plan monthly costs $19.99 for 250 credits.

The "AI Artist" plan monthly costs $49.99 for 700 credits.

The "AI Professional" plan costs $79.99 for 1500 credits monthly.  
Here the credits translate into AI images. However, the credit system seems annoying for some users who need unlimited images. Moreover, NightCafe can provide all style images but needs more quality. 
Let's see the result with NightCafe: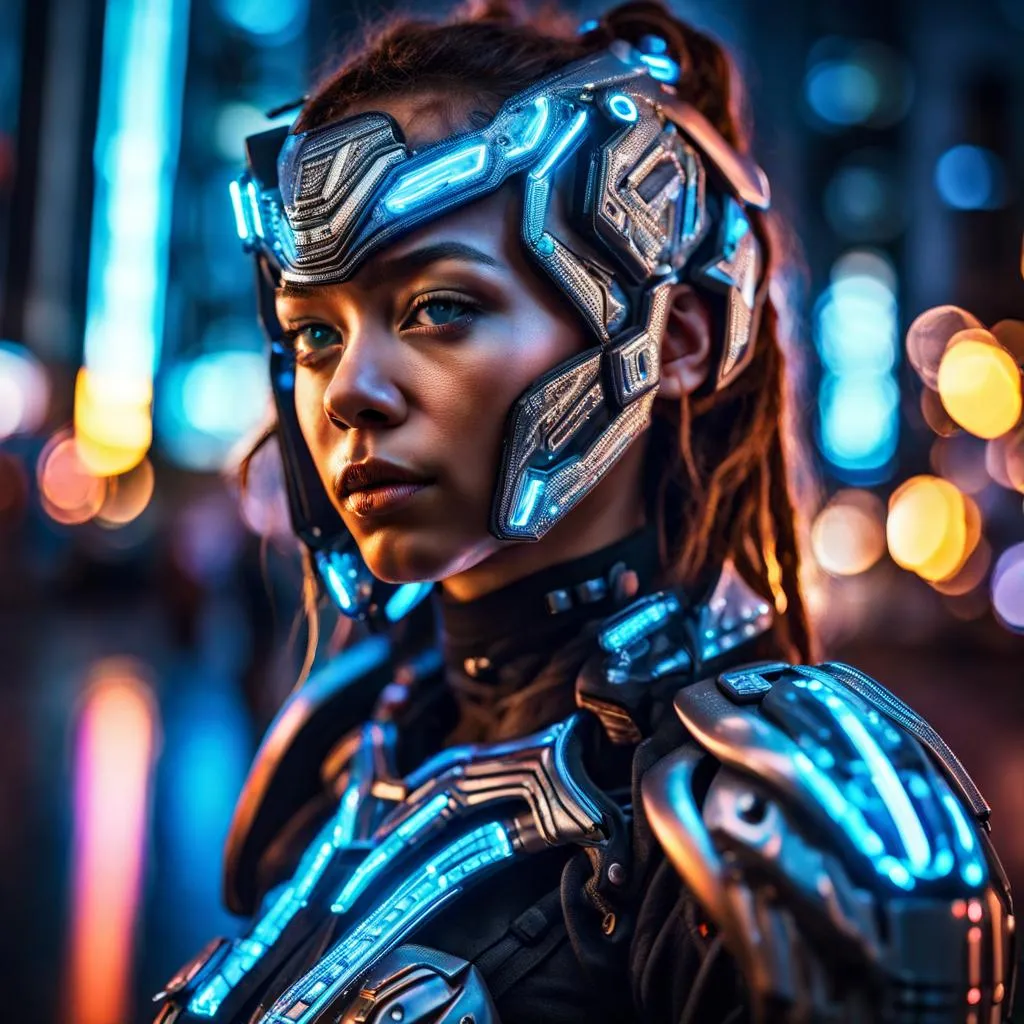 Platforms: Web

B) Best AI Text to Art Generator Mobile Apps
#1. Lensa AI: Lensa AI is a new AI-powered app that turns selfies into new artwork. Here are helpful facts about this-  
Employs selfies to generate stunning and aesthetic photos in different art styles.

Utilizes the Stable Diffusion deep-learning model to create realistic images. 

Selfie alignment with the app's guidelines generates better results.

Ensures data security by deleting uploaded images immediately. 
However, heavy processing takes around 30 minutes to generate the images. The app is a paid artificial intelligence art generator that requires at least $7.99 for 50 avatars as a one-time payment.  
Platforms: Android and iOS
Let's see the result: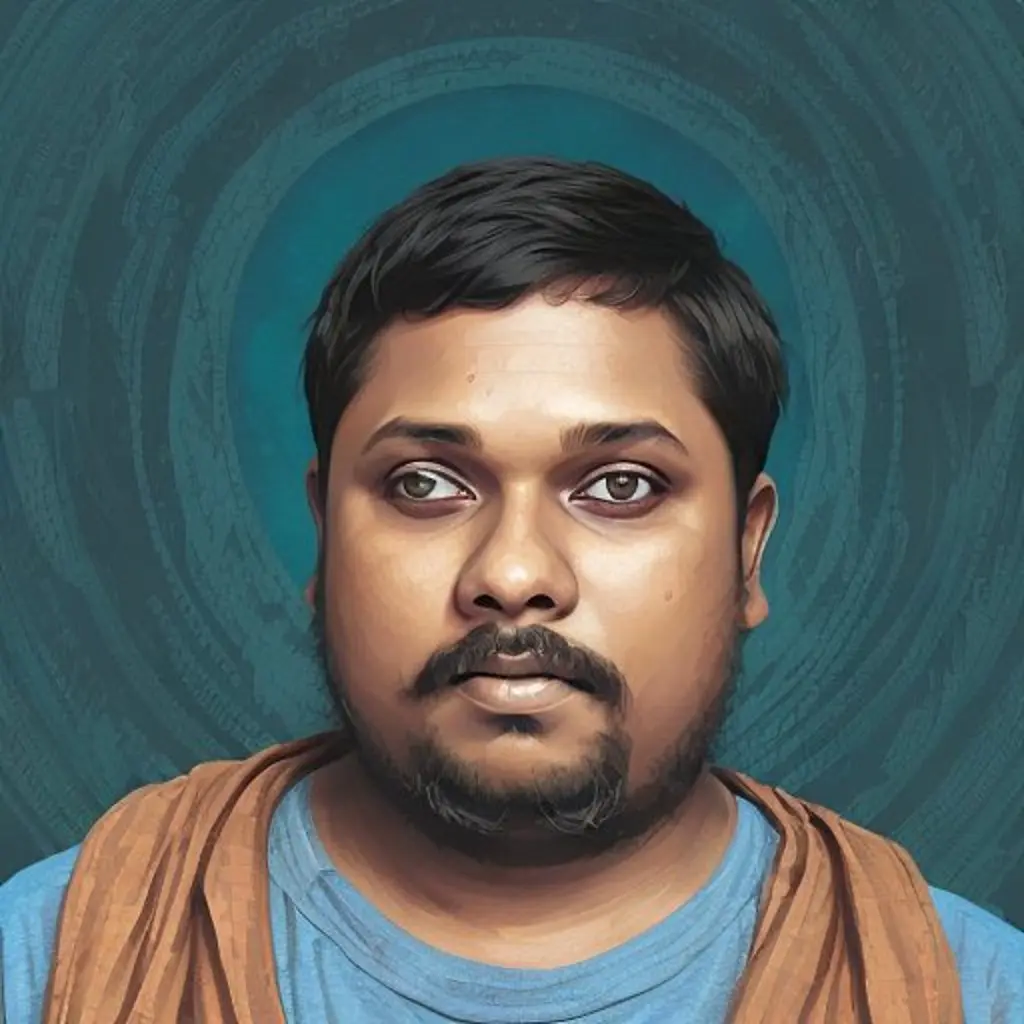 #2. StarryAI: Starry AI translates text into AI artwork, with precise control over specific parts, resulting in more personalized artwork. By signing in to an account, you can access the following benefits- 
User-friendly interface for Android and iOS.

Choose and pick options for image types like Art or Photo.

Instant photo or art creation with a text prompt. 

Offers choice options for Art styles, Canvas Size, and Runtime. 

Allows saving generated images within the app

Offers 5 credits free, where each image counts for 1 credit. 

Permit daily or weekly credit earnings by watching ads or sharing creations on social media.
Though it allows free and earning credit options, you can buy more credits starting from $15.99 for 40 credits if that credit is insufficient. The artwork accuracy is excellent but often messed up with complicated keywords. 
Platforms: Android and iOS
Let's see the result with StarryAI Art:  

#3. Dream by WOMBO: Did you ever use the Wombo app to make your selfies sing? Now I am sharing about Dream, an Artificial Intelligence Art Generator designed by the same company for Android and iOS. Dream's common facts to share are- 
Beautiful layout accentuating its designs.

 With premium subscriptions starting at $4.99, users can access a variety of styles to create artwork. 

Based on the text prompt, suggest dozens of different art styles, including Ghibli.

Accepts input image as a reference point.  

Like others, it generates four different images at once.

The real-time conversion feature displays the image creation process. 

The free version permits generating one image at a time.
Dream by WOMBO is a good app for non-professional users because it often generates images without sharpness.
Platforms: Android and iOS
Let's see the result with Jasper Art:  

#4. Wonder AI: Wonder AI is a simple AI-Art Generator app for Android and iOS. Inputting a text prompt, the user can have fun with the following benefits- 
Different art styles include Pen and Ink, Novelistic, Magic, and Cinematic.

Pretty accurate output based on text prompts. 

Struggles with complicated prompts but generates an improved one after multiple tries. 

Suggested prompts under the search bar can generate better output. 
Wonder AI is credit-free but mandates watching 30-second ads each time before art creation. Watching the ads seems annoying but considerable, with the benefit of generating unlimited art free of cost. However, you can accept a Pro Wonder AI membership at $4.99 for a week or a lifetime to avoid the ads and make the design process fast. 
Platform: Android and iOS
Let's see the result with Jasper Art:  

#5. Craiyon: You might have heard about the DALL-E Mini website, which came with a rebranded version named Craiyon as a mobile app and website. It comes with the following features and benefits- 
Generates decent output instantly after entering the text prompt. 

Offers unlimited design creation without a credit system. 

It is a free app but doesn't require any ads to watch. 
It is a progressive web app (PWA) that takes time to load a website or app. Unfortunately, it doesn't offer any art style. Often creates distorted images failing accuracy and artistry.
Platform: Android and iOS
Let's see the result with Jasper Art:  
 Check Out my blog to know about Best Artificial Intelligence (AI) For Graphic Design
How to Use an AI Art Generator
As I discussed previously, there are various Artificial Intelligence Art Generators that you can access through the website or by installing them on your phone or desktop. You can drop your toes in the AI art generator ponds, free or paid. Start with the free version before you dive into payment for premium benefits.  
Most Artificial Intelligence Art Generators work similarly- enter the text prompt and wait for the artwork to be generated, which may happen quickly or take a little time. I am sharing how to use Artificial Intelligence Art Generator on Desktop and Mobile for your understanding. For desktop, I will use Midjourney, and for mobile, Dream by Wombo. So, let's play with them: 

A) Artificial Intelligence Art Generator- Midjourney (Desktop)
Step 1- Access to Midjourney: Anyone can access Midjourney through Discord, a free online text, and voice chat service capable of handling thousands of users simultaneously. So, first, you have to create a Discord account and follow the below steps- 
Log in to your Discord Account and open Midjourney's website. 

Click on the 'Join the Beta' command and select 'Accept Invite' to connect to the server.

Read the terms of service and community guidelines under the "Rules" channel in the sidebar to avoid getting banned for breaking guidelines. 

On the server, you will get 25 free queries. If you exceed it, you will need to purchase subscription plans.

Step 2- Prepare Prompt: Prompt is the main ingredient to cook art in Artificial Intelligence Art Generator. The more precise the prompt, the better result it will generate. You can add art descriptions, style, color, themes, parameters, etc., separated by commas. For example- 
" /imagine a girl reading a book, coffee on hand, happy reading, hyper-realistic."

Step 3- Start Chat and Create Art: Now follow the below steps to start chatting and creating your first piece of Art: 
Go to the 'Newcomer Room' section from the left side panel and select 'Newbiew #.' 

Type '/imagine' and then the description of the Art you want to generate.

It will suggest tons of AI art prompt ideas. Select or type your prompt and press Enter to submit it.  

It will display chunks of colors while processing your request and instantly generate 4 images according to your prompt. 

Buttons labeled U1, U2, U3, and U4 correspondingly represent 4 images. Press any U# button to upscale any of the 4 images.

If you are unmet with the result, click on the V1, V2, V3, or V4 below the U level for further variation, where button V# represents images correspondingly.  

It will show you 4 new images with variations you can upscale or continue until you meet your imagination. Remember, you have 25 free chances, including prompt, upscaling, and variation. 

Step 4- Save and Share Your Design: Once you are satisfied with the design, it's time to save and share your design. 
To save- 
Click on the image preview you want to take.

Press 'Open original' from the below.  

Right-click on the picture and pick 'Save image as.'
To Share- you can send it to yourself as below: 
Check the bot messages of your completed image from the left side panel. 

Click the Emoji icon above the image and select Envelope Emoji. It will be available in your Discord inbox. 
B) Artificial Intelligence Art Generator- Dream by Wombo (Mobile App)
You can create stunning artwork using Dream by Wombo on your phone, whether Android or iOS. Here are the steps to use Dream by Wombo to create artwork- 

Step 1- Access to Dream by Wombo: 
Tapping on the 'Get Started' will direct you to the AI artwork generator.

Create an account to access the gallery to save creations you liked. The account will also benefit you in getting Wombo's social network links. Alternatively, you can join as a member by tapping the plus icon on your profile and starting a new project. 

Step 2- Prepare Prompt:  Craft the right words by typing or selecting a unique text prompt from the app's suggestions blending all the details you want to include in your artwork. Consider the prompt I used for Midjourney design creation-"/imagine a girl reading a book, coffee on hand, happy reading, hyper-realistic." 

Step 3- Start Chat and Create Art: Submit the prompt and wait after pressing the submit button. Dream by Wombo will create a virtually beautiful art piece despite the often missing expectations. 

Step 4- Save and Share Your Design: Once satisfied with the output, you can save it and share it with others. Download the image to save on your device. 

What to Consider for an AI Art Generator?
Artificial Intelligence Art Generator is a helpful tool in the modern world for different purposes like creating storyboards or illustrations for books. Many AI art generators are available in the market, and those might make you wonder which one suits you. In this part of the blog, I will share the facts you should consider before buying an  Artificial Intelligence Art Generator. Let's know them: 
Pricing:

Some good AI art generators are accessible with a credit- or subscription system, which costs money. Moreover, few AI art generators require payment to access premium features. If you choose any of them, consider the pricing with benefits. Don't go for the cheaper one to save money; consider the quality. 
Accessibility:

Consider the access you want, whether you prefer mobile or desktop. Next, consider whether you will use software, apps or websites.
Time:

A designer usually takes time to create a stunning design after brainstorming, which the AI art generator can create instantly. So, consider the time it takes to generate results.  
Art Style:

Consider whether the app or the software offers a much more artistic style ensuring the image's quality.
Customer Support:

Before you jump into buying the Artificial Intelligence Art Generator, you should consider whether the generator has customer support.

Creation Using Artificial Intelligence Art Generator
You can use Artificial Intelligence Art Generator to create unique artwork and surprise others. User can generate designs for greeting cards, books, bookmarks, postcards, posters, stickers etc. You also can design promotional items using the 3D art style for advertising. Here are the details of the things you can create using the Artificial Intelligence Art Generator:
Book Illustration:

Illustrations make books attractive, especially children's books. The writers look for Way to Outsource Graphic Design to illustrate their books and often share royalties. But by employing the AI- art generator, they can do it themselves and own the book's full ownership. 
Storyboards Creation:

Using the

AI-Art Generator, You can effectively create storyboards for various visual media content. We hope the developers' algorithms will soon manipulate scripts to generate authentic storyboards. With the human touch and interpretation of artists, these storyboards will be released as a book.   
Comic Book Illustration:

Comic books are very popular that contain pictures with writing. You can use the AI-Art generator to illustrate the images for an indie comic book. You can demonstrate a superhero or any funny or serious character with a certain story and make a comic book. By sharing it, you can earn a name and fame too.  
EnhanceTeaching Materials:

Does Art Generator help the designer only? The AI-Art generator is also a blessing for teachers who are not experts in drawing. It helps them enhance the teaching material by allowing them to draw art or images related to content and improve the teaching material. 
Art for Video Games:

You can utilize the Artificial Intelligence Art Generator to construct character art for video games speedily and efficiently. In the blink of an eye, you can create different characters, backgrounds, and landscapes to create a beautiful world for the game concept. 
Scrapbook:

We add pictures and aesthetic cartoons in our scrapbook, often drawing using color pencil. You can also maintain a digital scrapbook using the Artificial Intelligence Art Generator, where you will attach different digital pictures generated using different art styles.

Final Words
For technological advancement, Artificial Intelligence Art Generator has become a buzzword in the art world that challenges traditional artists for creativity. It's getting popular day by day for easy access and fascinating creation. 
Though few traditional artists think it threatens the art world, they should understand its prospect and believe it can't replace the real human artist. They should adopt the new technology to enhance creativity and utilize the AI art tool as a toolbox, like a camera for photography. 
Hopefully, the blog will help you. I have shared different Artificial Intelligence Art Generators and how to use them to create great art. I have also discussed the benefits and limitations of the tool. Using the AI-Art generator tools properly, you can create amazing digital art. So, pick an AI art generator and play with that! 
Did you like the blog? Check out my a few more blogs if you want-