The beauty secret of a girl lies in the scaffolding body, which gives divinity. A curvy Boudoir Photography is a photograph to expose beauty with a model pose for yourself or a special one. It will make a woman feel attractive, sexy, and confident.
 "I can't think of any better representation of beauty than someone who is unafraid to be herself." – Emma Stone.
Do you need help with ideas to present your beauty with Curvy Boudoir Photography? This blog will help you with Curvy Boudoir Photography Ideas that will let you demonstrate the figure from the best side. 
To sum up
This blog will contain the basic idea of Curvy Boudoir Photography with its history. It will also include why a girl should imply it and how she should prepare herself. Moreover, it will focus on many Curvy Boudoir Photography tips and ideas to highlight your beauty best. Here is the table of content:  
What Is Boudoir Photography?
Boudoir originated from the French word 'bouder' meaning sulk. Generally, it refers to a woman's private bedroom. Curvy Boudoir Photography allows women to expose themselves freely via clothes, accessories, and postures to gift their spouse or celebrate a milestone that sweetens the romantic feeling.
What Is Boudoir Photography? It is a photo session in the bedroom where a woman wears seductive outfits like lingerie or any other dress to expose their best assets. It is also known as sensual photography playing up intimate, hot, romantic, and often sensual poses. 
The first boudoir photography was published in 1890, but some still consider it prohibited. At that time, France judged boudoir photography as an X-rated nasty photo because it mainly featured nude women. So, people dealt with them secretly. In 1920 photographer Albert Arthur Allen in the US universalized the concept with nude pictures though it was still thought disgraceful. However, it became commonly accepted in 1940 when advertising used pin-ups and curvy models to get men to join the military. From 1950 to 1960, Marilyn Monroe and Sophia Loren became boudoir icons and took boudoir photography to a new level. Boudoir Photography became widely accepted and considered a professional art form in 1970. In modern times, boudoir photography concentrates on self-empowerment instead of male attention that radiates confidence level.
Curvy Boudoir Photography Ideas
Curvy Boudoir Photography aims to illustrate the beauty of the model's best features. So, don't consider her like an object. Moreover, as a model, you should moisturize yourself and have a light snack before the session. Here are the Curvy Boudoir Photography Ideas you can apply for your photo session:
1. The Twist Pose: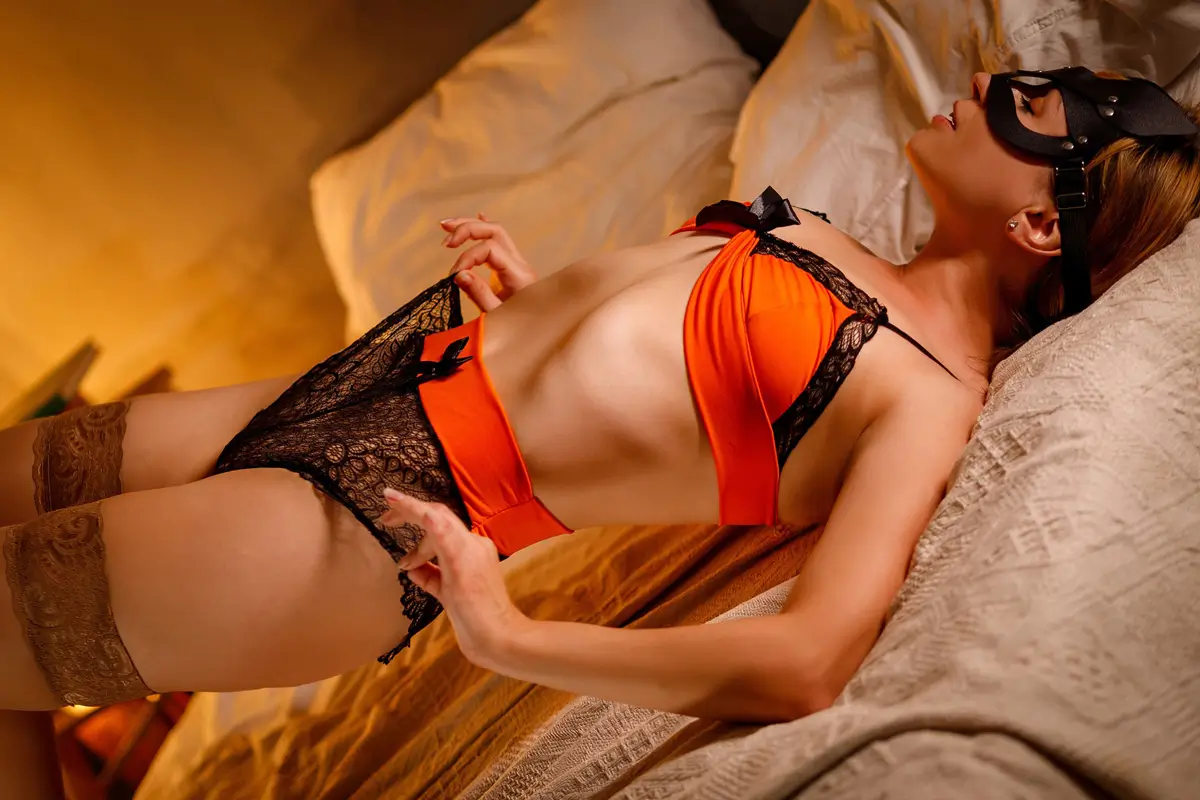 The twisting pose is a funny but creative Curvy Boudoir Photography Idea that will form a unique visual attraction. To create the pose, you have to cross your arm in your upper body, and your legs bend over one another like a pretzel shape. This pose is ideal for a nude or semi-nude look showing a bit of the body's skin. The photographer should capture the photo from above to make the visual fruitful. 
2. Side-by-side: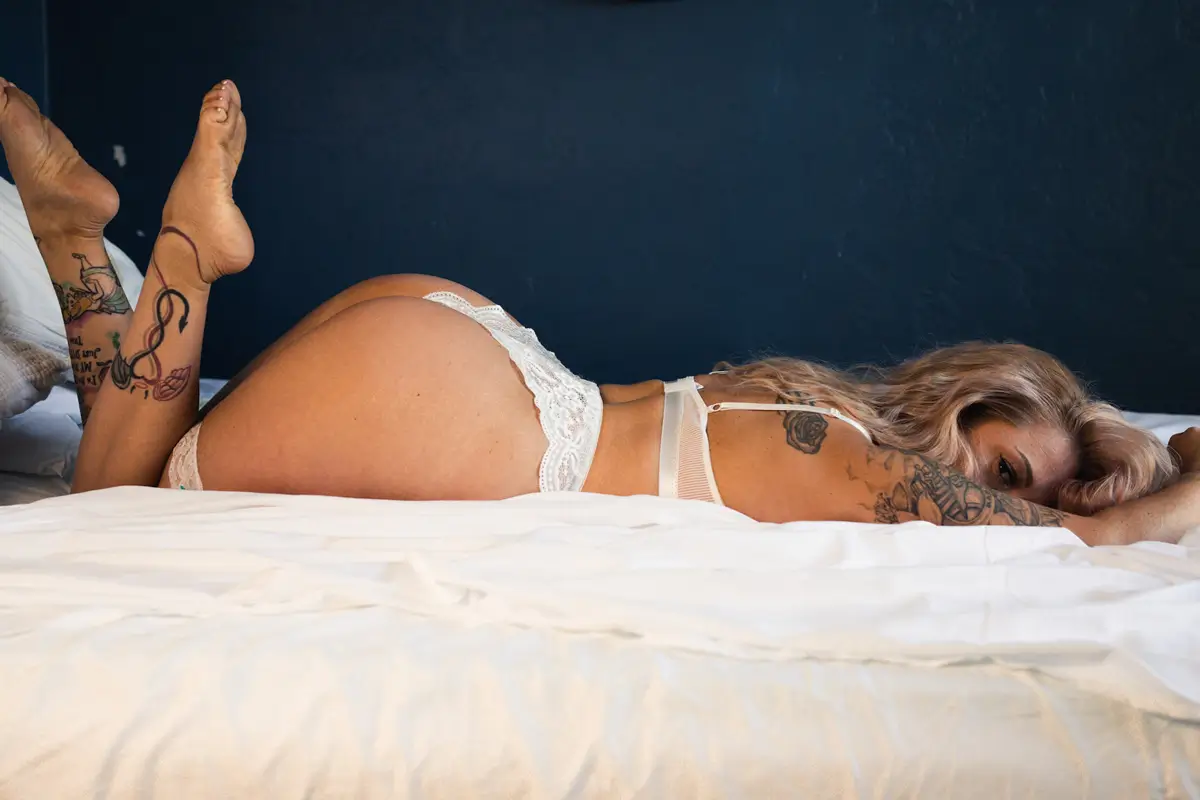 The easiest and most versatile pose is the side-by-side pose that applies to all body types. You must lay on the bed, leaning one side of your body in this pose. With this pose, you can illustrate a relaxed but sexy vibe demonstrating the body wearing a push-up bra, corset, or a men's oversized shirt. You can add any jewelry or show tattoos.
3. Overhead Capture: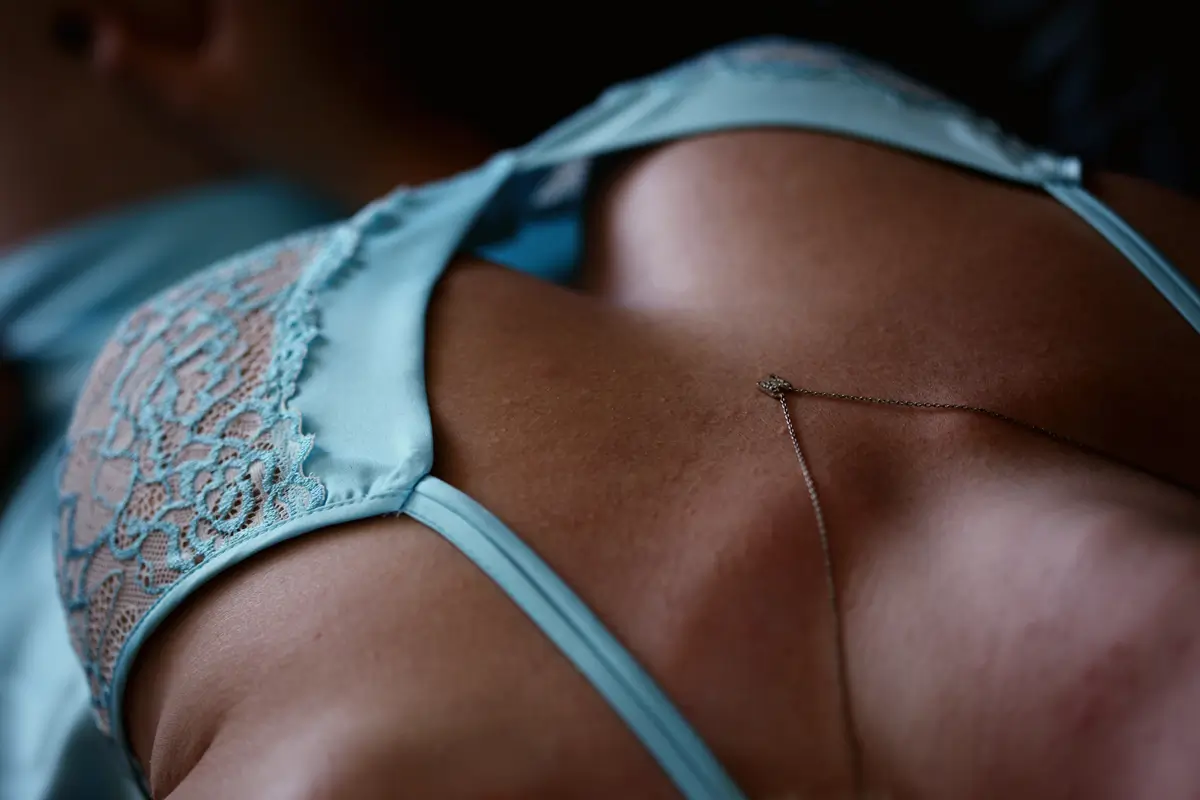 One of the most compelling Curvy Boudoir Photography Ideas is to capture the model overhead while she lays or sits down. It gives an alluring glimpse of the body, spotlighting the face with special features. One benefit of this pose is that it flattens the belly and highlights the bust. To make the pose worthwhile, notice the arm and leg position to appear natural.
4. Lifting Arms: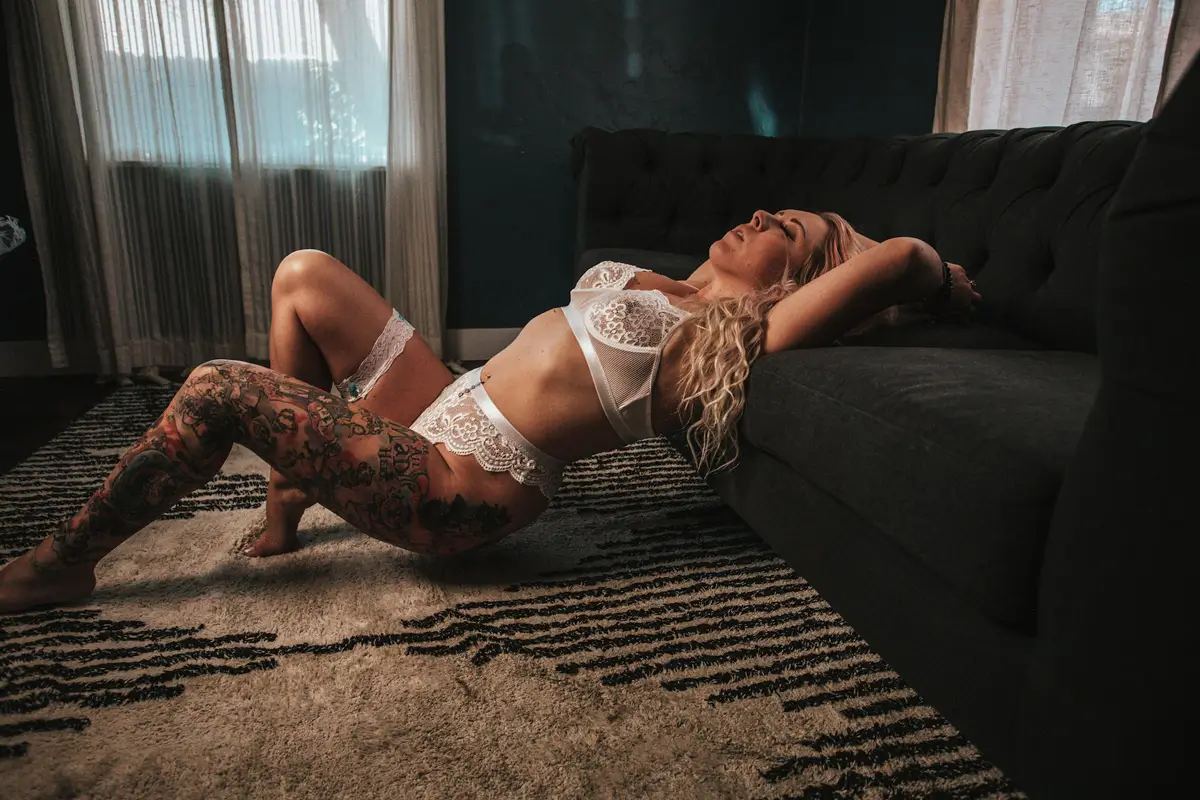 It is an ideal pose for boudoir plus-size photography. To create a drop-dead gorgeous view, the model will raise her arms, stretch out her chest and emphasize the waist. Play with a candle or fairy light behind the model to create an impressive halo around her and shoot from the hips.
5. Playful Eye:
Giving a playful look over your shoulder can create a flirty, tempting and sexy vibe in your Curvy Boudoir Photography. With this Curvy Boudoir Photography Idea, the model will lure the viewer to get attention.  
6. Hands-on waistline:
To create a militant and bold look, ask the model to keep her hands on her waist and drive her elbows ahead. Make sure the pose doesn't seem aggressive; rather looks cheeky. Apply backlight or capture beside a window to create a great shot.  
7. Bend Back Pose: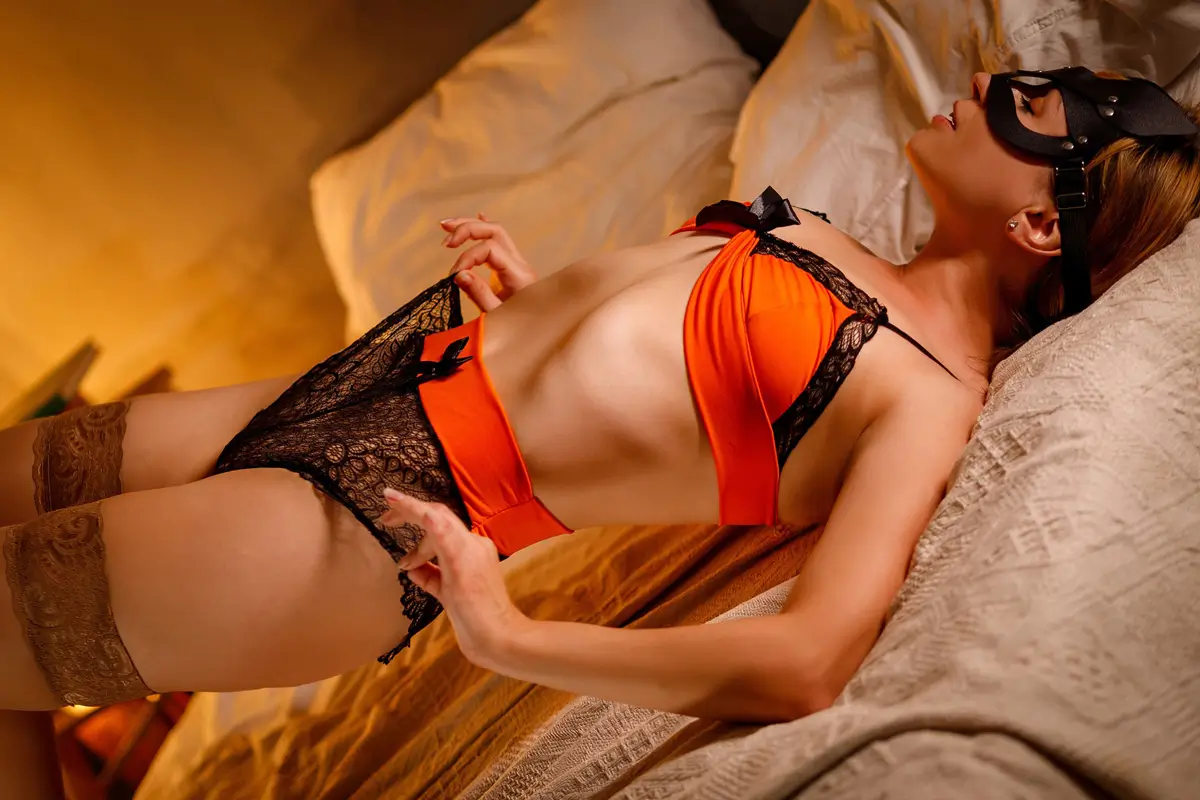 It is one of the most sensual Curvy Boudoir Photography Ideas to draw attention to your best features- feminine curves, buttocks, and upper thighs while lying on the bed's edge, sitting on your knees, or standing against a wall. Moreover, it will create an ecstatic look slimming the body. Since many girls feel uneasy with this pose, you can skip it if you feel uncomfortable and try other ideas.  
8. Intersected Legs: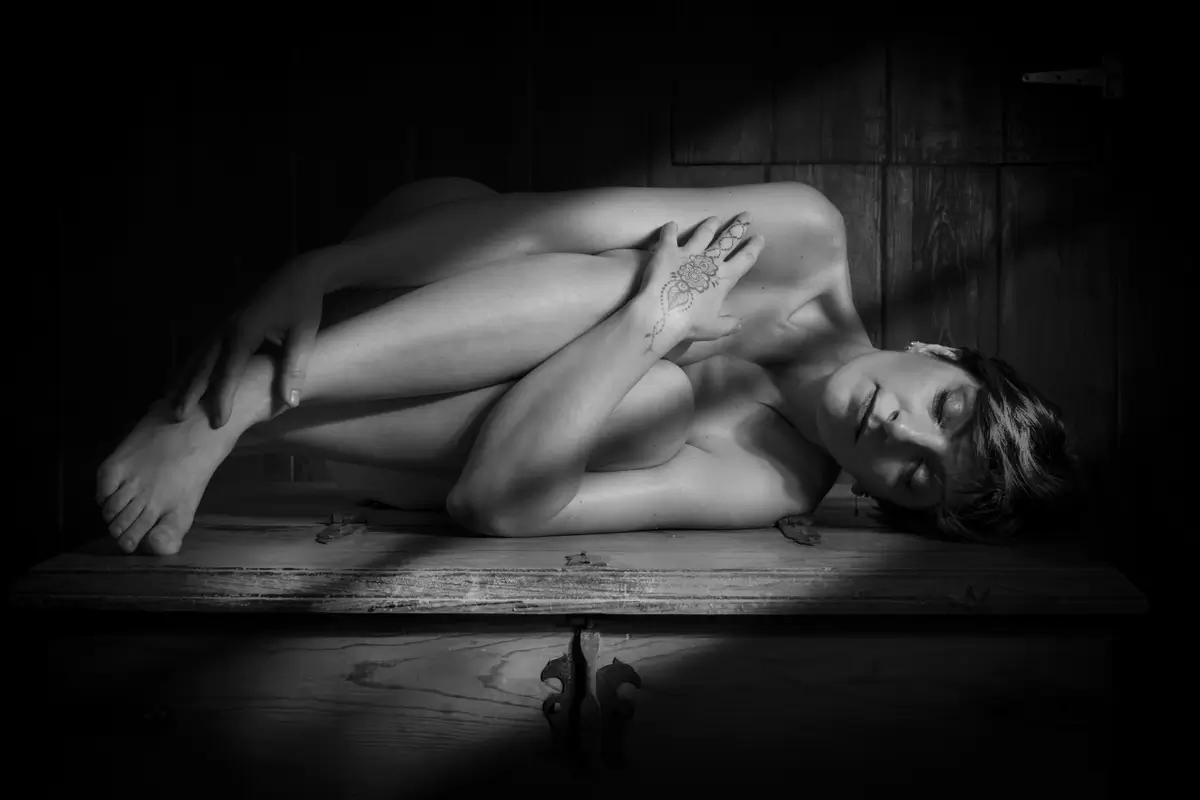 One of the most popular Curvy Boudoir Photography Ideas is to pose with crossing legs sitting on a chair or lying on a bed. While sitting on a chair or sofa, keep your hands on the surface. While lying on the bed, spray your hair, directing your eyes on your hand. Alternatively, you can act like a sleeping beauty.  
9. Capture with Shadows:
As a Curvy Boudoir Photography Idea, use the shadow to hide your face and other body parts. It will construct an artistic and mystifying look. The idea mostly applies to girls who want to do Curvy Boudoir Photography without showing their full bodies.
10. Capture Hourglass Shape:
Most girls like creating an hourglass body shape as a Curvy Boudoir Photography Idea. You can choose a corset to develop a wonderful shape. It emphasizes the curves that make the photo eye-catching and sexy. For the best appearance, cross your legs, stretching your arms and head upward. You can also place your hands on the waistline.
11. Capture Best Features: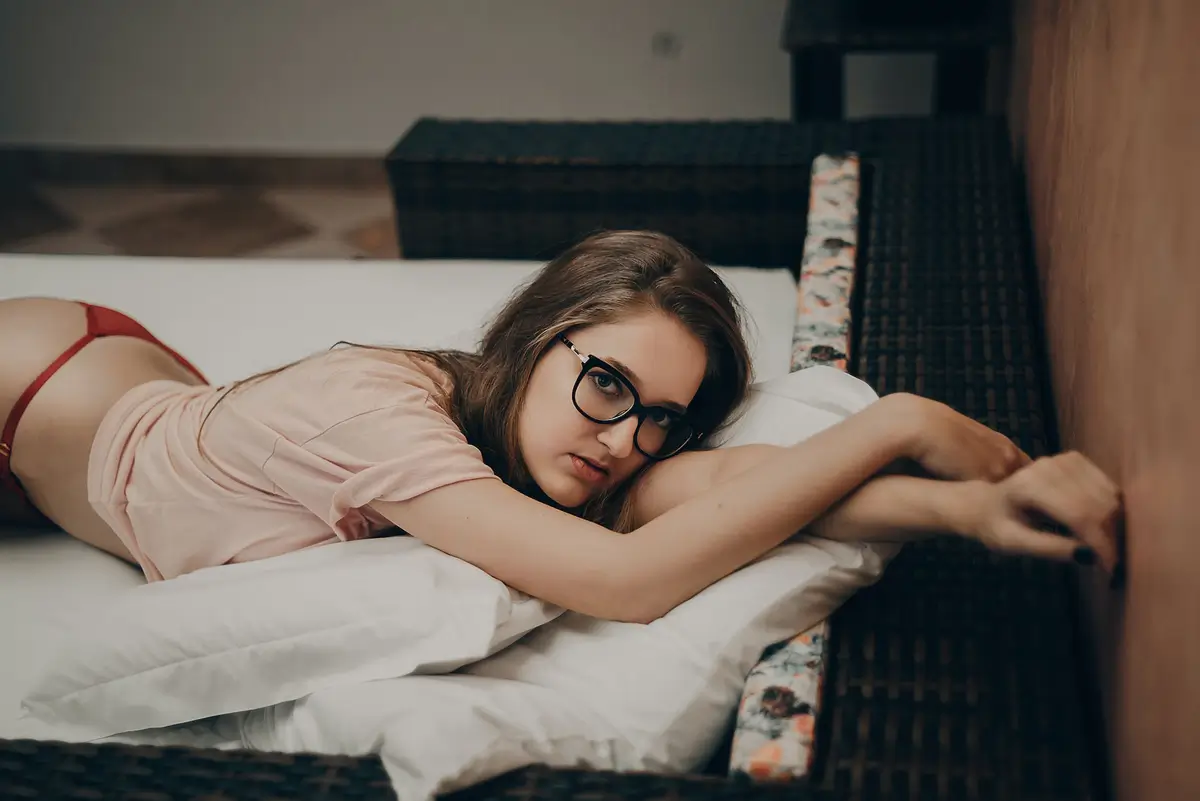 Since the body is beautiful and you love it most, you can capture the best features' beauty with a close view as a Curvy Boudoir Photography Idea. To implement the idea, you can closely shoot the legs wearing shoes, arms, or hands fraying bracelets, rings, or other parts to exemplify their beauty. 
12. Use Transparent Fabric:
Adding transparent fabric to your curvy boudoir photography is an impressive idea. Cover your intimate places with a fine lace curtain of the window and capture the photo in a dark background. Alternatively, you can wear a transparent wedding veil or outfit to create an appealing picture. 
13. Sitting Pose:
This pose is a sexy idea for plus-size girls to reveal delicate body angles. The sitting position stressing the legs forward in a chair or sofa hides the potbelly, accentuates the curves and makes the legs visually longer. Capture the photo from a distinctive angle to add more uniqueness. 
14. Play with Lights:
Play with lights while implementing the Curvy Boudoir Photography Ideas to create a romantic and mysterious look. You can use fairy lights, candles, or sunlight to illuminate special features of the body, keeping the rest of the body in the dark. You can apply the golden hour effect on your iPhone camera filter. Follow iPhone Photography Tips to know more. 
15. Shoot From Back:
Are you a mysterious lover? This idea is for you to illustrate yourself in a sexy and mysterious way. You have to shoot from the back, focusing on body curves without showing your face. The use of natural light with artistry will bring a good result. 
16. Shoot Outside:
If you are a hodophile, you can shoot outside by implementing Beach Photoshoot Ideas or photographing in the forest. You can wear various swimwear, translucent materials, lingerie, or lingerie with a jacket. Moreover, ensure no one is around while doing the photography. You can sit, stand or lie down on the sand and water using sea shells as props to conceal the body. In the case of the forest, you can use grass, trees, etc., as props and cover the body for such photos.
17. Shoot During the Shower:
Do you remember the notable shower scene in the "Psycho" movie? Shower shooting is quite sensual in generating explicit and tempting pictures. You can shoot shower moments by showing off your curves in your Curvy Boudoir Photography. If you feel uneasy revealing the full body, you can use a bathtub to show off your best assets without exposing much. 
18. Use Various Props: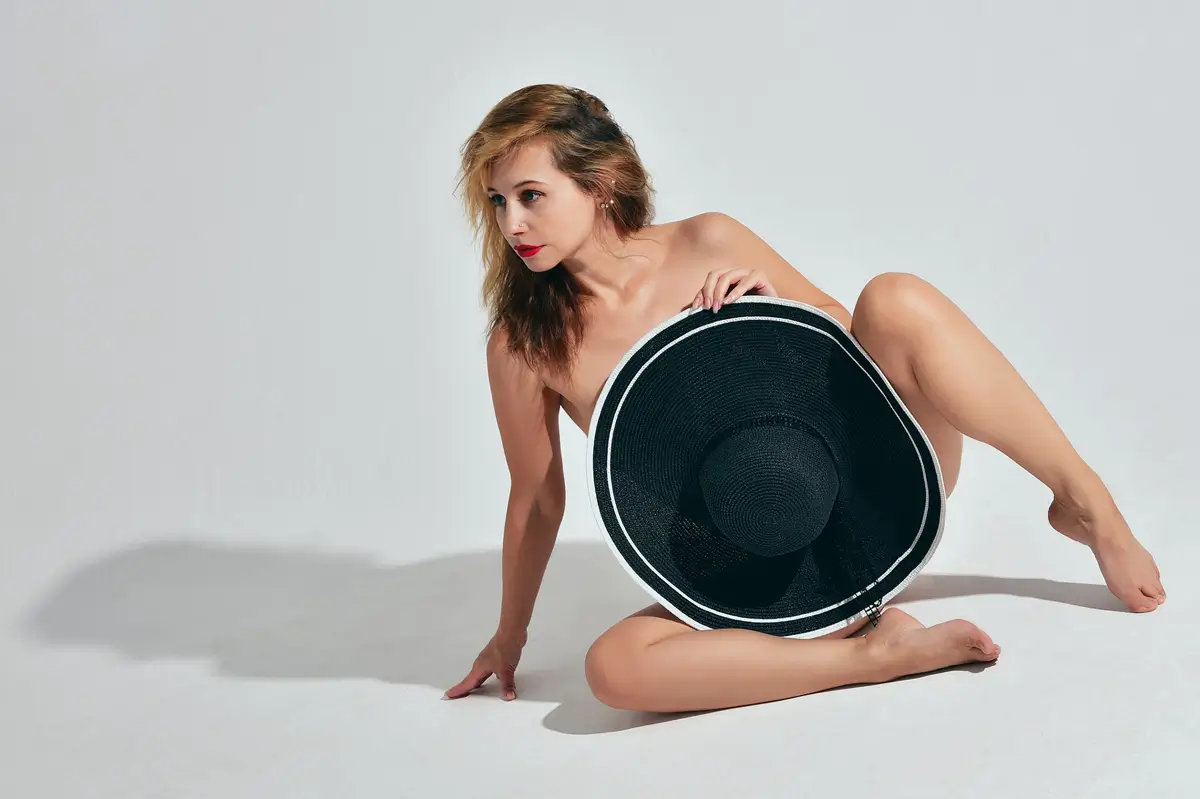 Props are a great element for any photography, and Curvy Boudoir Photography is not exceptional. You can use flowers, guitars, or any musical or sports instruments as props and cover some body parts to capture eye-catching photos. Use of a mirror as prop benefits creating stunning images where you can see yourself double in real and mirror reflection.  
19. Create Myriad Look:
You can create a different notable look in your Curvy Boudoir Photography. You can collect boots and a hat to create a cowgirl look and use the hat to cover the body part you want to hide. Wearing fur capes with clumpy chains, red lipstick, and a hairstyle, you can create Marilyn Monroe's look. Moreover, you can make an angel look by wearing bright contrasting-colored lingerie and wings.
20. Monochromic Pictures: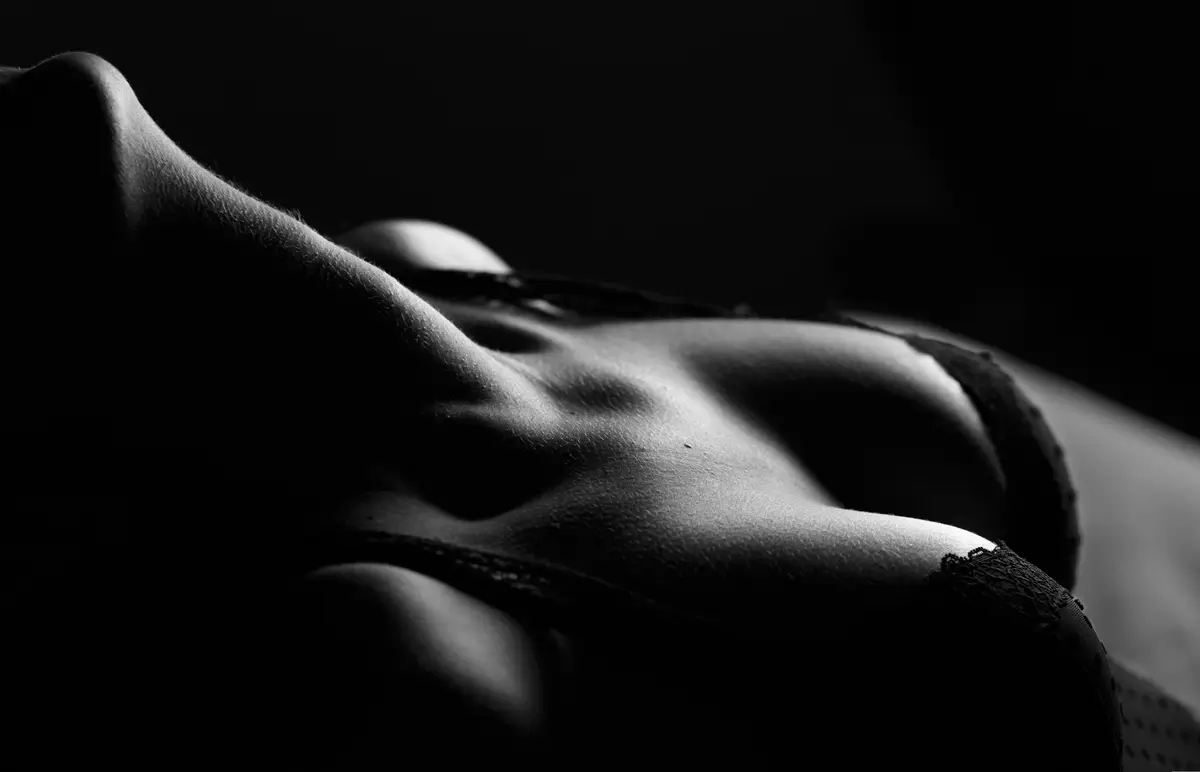 Monochromic is austere and elegant. So, never underestimate the beauty of black and white. Instead, by implementing monochromatic color, spice up your Curvy Boudoir Photography Ideas with a bold, seductive, and explosive look. Cut Out Image can help you create a monochromic effect by applying the image post-production process. 
Curvy Boudoir Photography Outfits Ideas
What to wear? Many believe that only sexy lingerie suits Curvy Boudoir Photography, but the picture is different. I have already mentioned that you can wear other outfits from your wardrobe and sexy lingerie that fits well with good support and details. So, before you jump to implement Curvy Boudoir Photography Ideas, let's learn about Curvy Boudoir Photography Outfits Ideas to make it fruitful.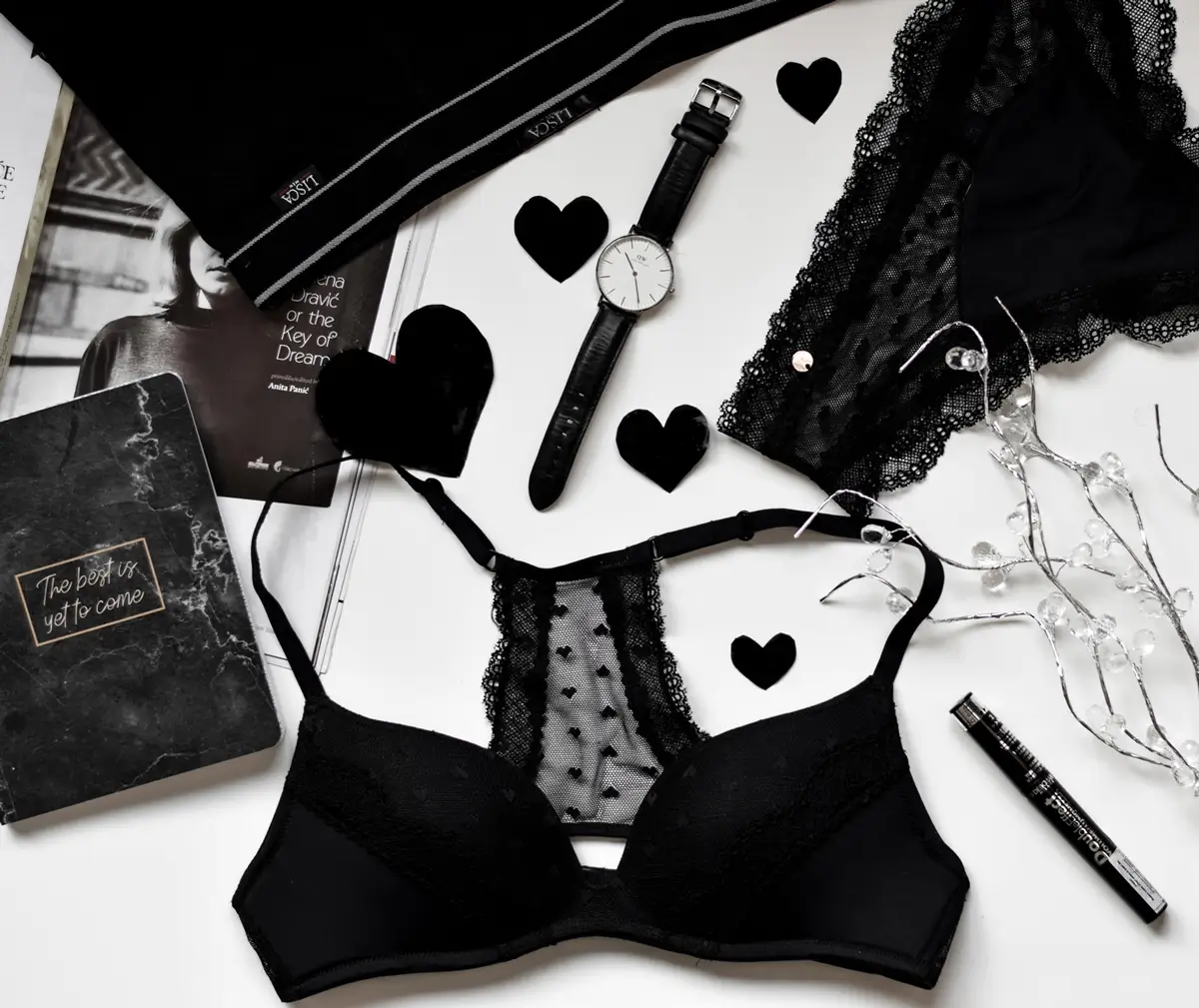 Bra:

You can select any designed bra, like padded push-ups, balconettes, or bralettes. Whatever design you choose, check the panels and straps' details to ensure a beautiful look. 

Knickers:

You can add different styled knickers matching the bra, like high-waisted style, Brazilian style etc. 

Bodysuits:

You can have a wide selection of bodysuits depending on your shape and type. For example, to have good support, curvy ladies can wear structured pieces, while athletic women can wear unstructured pieces. 

Layer:

You can add an oversized shirt, leather or denim jacket, silk robe, or lace dressing gown as a layer to your lingerie that will change the look and showcase your style. 
In a nutshell, you can be creative with your wardrobe outfits. For your comfort, you can select cotton or any category of outfits but selecting silk will be sumptuous for artificial and natural light to create an impressive scene. 
In the case of color, there is no boundary but recommended to select warm jewel colors like ruby red, amethyst purple, emerald green, or sapphire blue for a vivid picture. 
It is optional to accessorize or keep things simple. Choosing at least two lingeries is recommended according to the size that makes you feel comfortable during the shoot. 
Tips for Curvy Boudoir Photography
Curvy Boudoir Photography is a great way to treat yourself with love and discover your beauty. Therefore, there are no hard and fast rules for making the best photos. However, the following tips can help you generate sexy images: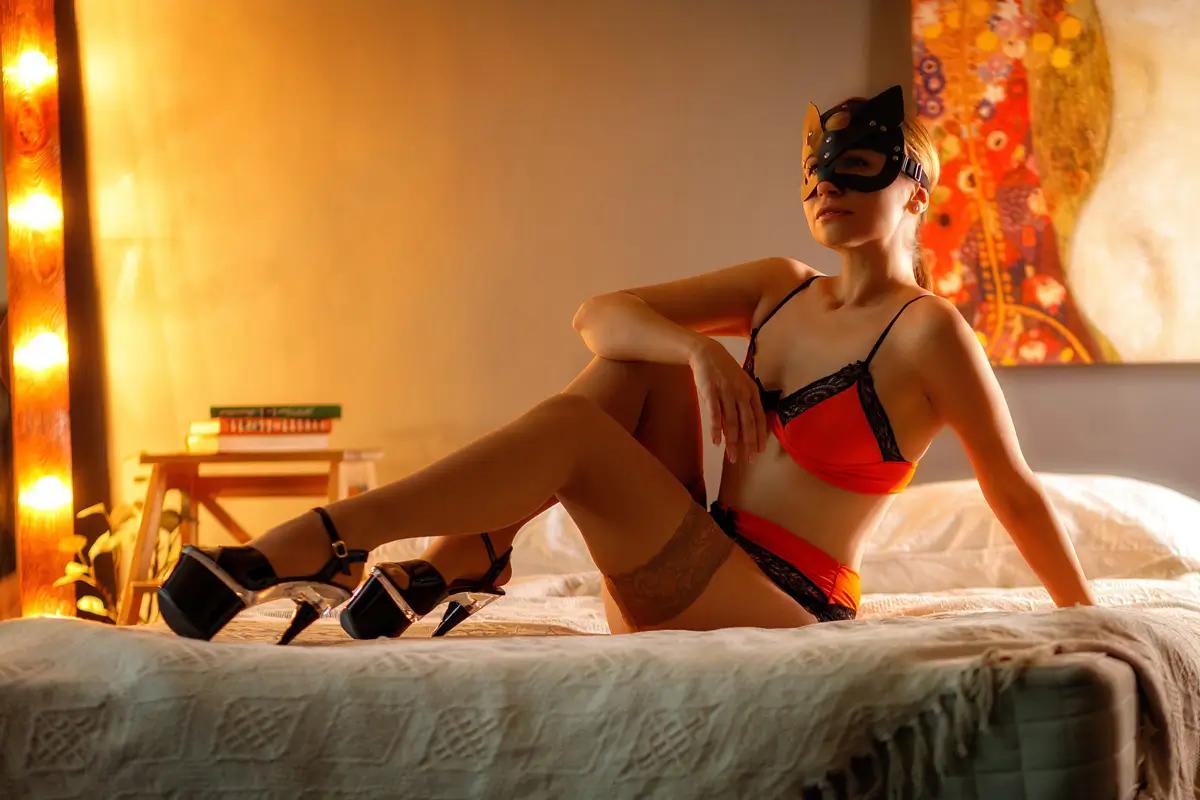 Environment:

To

capture Curvy Boudoir Photography sensually and rousingly, you should gorgeously set the bedroom's atmosphere. 

Praise Model:

Boudoir photography honors unique beauty. Therefore, an essential part of Curvy Boudoir Photography is praising the model for making them stress-free and relaxed. 

Camera Setting:

For the best capture, use the focal length 50 and 100 mm and an aperture of f/1.8 or f/2.8. Set the shutter speed to high to avoid camera shake and blur.

 

Lighting:

Use a diffuser, softbox or natural light from the window to avoid harsh shadows. Set backlighting to create an aureole effect around the head and body, making the picture more alluring. While using lighting, ensure you do not overexpose or underexpose of the photo.  
          Helpful link: How to Fix an Overexposed Photo
Proper Angle:

Shoot from a low angle to hide the stomach and look at the model potent. Use a long lens and heighten yourself to get the camera closer. It will make your subject look taller and thinner. 

Remark Details:

Curvy Boudoir Photography is a genre of Photography where the photographer must pay attention to details as much as possible. However, don't shoot too close because such a thing will misinterpret the picture. 

Practice:

Tell the model to practice the poses before shooting. If you are the model, check the poses before the session and rehearsal. Remember, practice can make your photos perfect. 

Retouch Photos:

Since you are exposing yourself with Curvy Boudoir Photography Ideas to your special one or for yourself, you must want yourself perfect in the picture. The photo Retouching process comes into action here, and Cut Out Image is there to beautify your photographs.
Why Do Curvy Boudoir Photography
Curvy Boudoir Photography has become famous for being easily attainable. So far, in this blog, I have shared ideas for curvy boudoir photography poses. Are you thinking now, why should you perform Curvy Boudoir Photography? Let's know the reasons behind performing the curvy boudoir photography.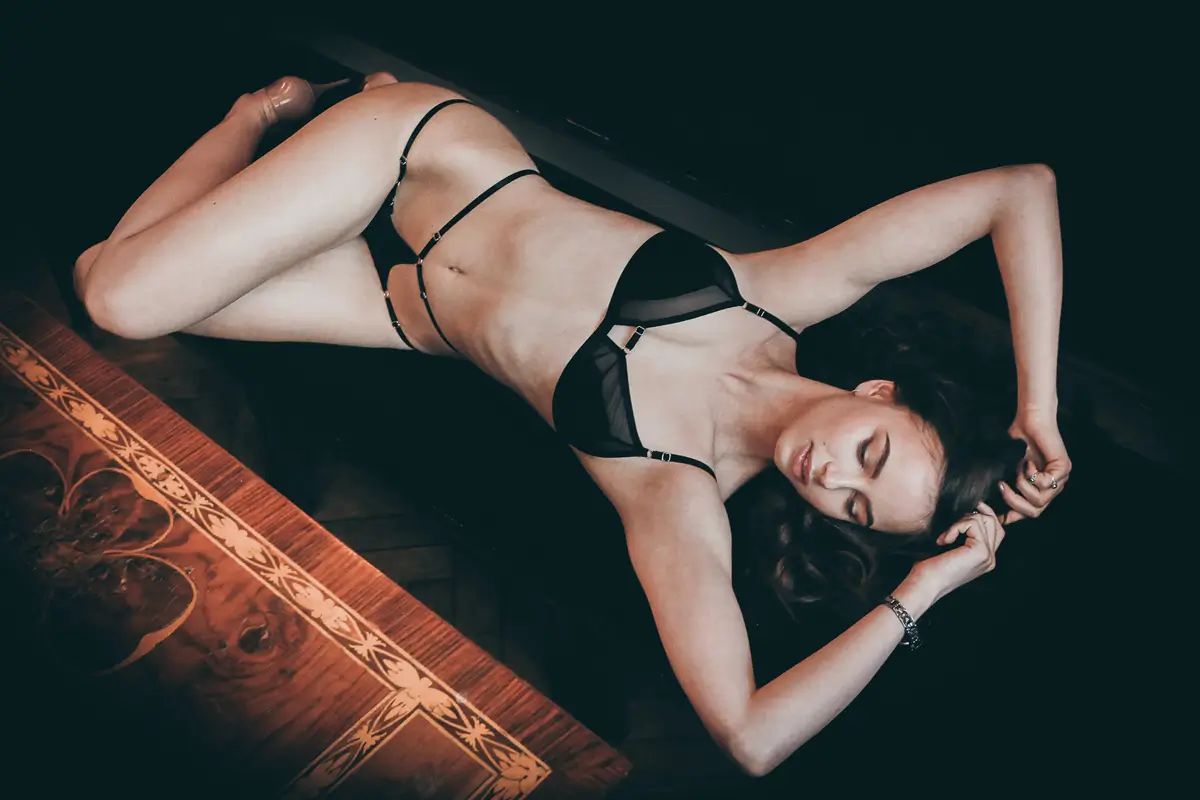 Express Self-Love:

We always remain busy doing things for other people forgetting about ourselves. Curvy Boudoir photography is one way to express self-love by celebrating the body and giving time and attention. 

Unleash Yourself: Whether it is curvy or boudoir plus size photography, it tells the story of yourself by enhancing body parts. Professional photographer helps to show a beautiful sexy version of yourself.  
Milestone Celebration: Curvy Boudoir Photography Ideas can be purposeful to celebrate a special milestone like a wedding, 30th Birthday Photoshoot, losing weight, 1st maternity or starting a fresh new life etc. 
Replaying Your Feminity:

Curvy Boudoir Photography allows you to replay your feminity energy by capturing chummy, sensual, and sometimes playful photographs. 

Create Artwork:

Feminine body is viewed as the canvas where the Curvy Boudoir Photography is the artwork. Curvy Boudoir Photography Ideas allow you to create valuable artwork that you can display on the wall, photo album, or magazine. 

Glamour Model:

The celebrity models we see in magazines are like us. Curvy Boudoir Photography Ideas with professional hairstyle, makeup, and wardrobe design will fulfill your desire to look like them. A retouch on the skin can make the photos stunning.    
Helpful link: How to Make Someone Tan in Photoshop
A Great Gift: The Curvy Boudoir Photography album can be a tremendous gift containing sexy pictures for the spouse or someone you love. You can gift it anytime, like wedding time, Valentine's Day, Birthday or any particular day. It can also be a deserved gift for yourself. 
Closing Words
Once Curvy Boudoir Photography was scandalous, but today it is widely accepted. It is all about expression with preparation. Remember, my thoughts are not A to Z of Curvy Boudoir Photography Ideas. You can take inspiration from here to improvise or create new ideas. My shared tips and ideas will help you go the right way. Good luck! 
To get more inspiration and ideas you can check my below blogs: